Whether it was the golden era of Hindi cinema or today's era, there were lot of controversies and ruckus in the life of film stars. In the life of some actors, there were such scandals, which ruined their lives. Nowadays, even if film stars do a bold photoshoot or lovemaking scene, there is a crowd of those who give knowledge of 'sanskar' and 'shame'. But there was one such actress in Bollywood, who never cared about the people nor thought about them. This actress did what the heart said. This is Begum Para, who seemed to be Dilip Kumar's sister-in-law in a relationship. Begum Para was a famous actress of the 40s and 50s. Then he not only did a photoshoot but also blew the senses with a lovemaking scene in a film.

In Throwback Thursday, we are going to tell you the story of the same Begum Para and that 'fearless' story, due to which the actress was considered the most fearless heroine of that era. A heroine who was far ahead of her times. Begum Para made the impossible possible in a time when heroines hesitated to romance in films, let alone wear a saree or skirt. Begum Para was considered the glamor girl of Bollywood in the 50s. For this reason, Life magazine had also released a special segment on the captivating pictures of Begum Para.

Throwback Thursday: Army of Bollywood stars are seen with Indira Gandhi, how many are you able to recognize?
Photoshoot while puffing a cigarette, created panic
In the 50s, Begum Para got a photoshoot done for Life magazine wearing a white saree and puffing a cigarette. This photoshoot surprised everyone. No one could have imagined that a heroine could do such a thing. But Begum Para did it. Because of the way Begum Para posed in this photoshoot, she was called 'Bombshell Girl'.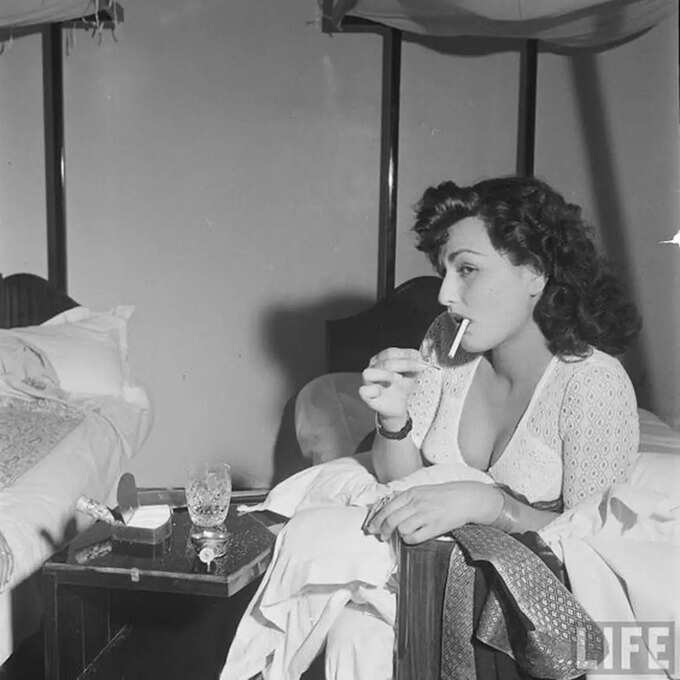 Born in Pakistan, entered Bollywood like this
Begum Para's real name was Zubaida ul Haq. He was born in Jhelum, which is now in Pakistan. Begum Para had a brother, who was an actor in the 30s. When he came to Bombay to become an actor, he married Bengali actress Protima Dasgupta here. Whenever Begum Para used to go to Bombay to meet her brother-in-law, the glitz and glamor of that place used to attract her a lot. She used to go on shoots many times with sister-in-law and actress Protima. When people saw Begum Para, they used to stare. He would also offer her films. Similarly, when Begum Para went to a party with her sister-in-law, Shashadhar Mukherjee and Devika Rani offered her a film. It was from here that Begum Para entered films.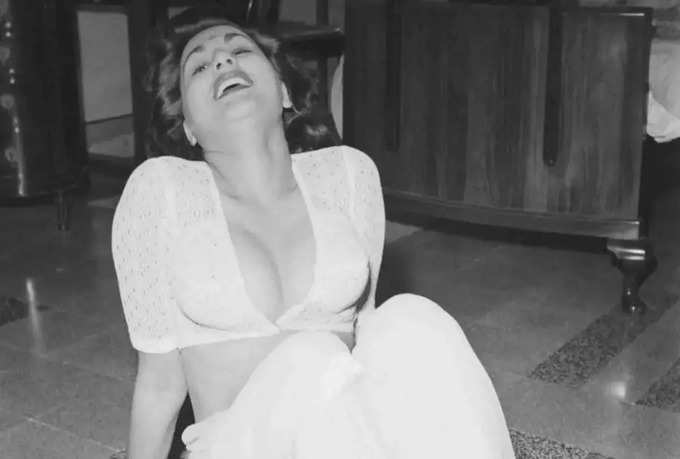 Dev Anand: There is magic in sexual pleasure, there is youth in a girl… When Dev Anand narrated his incomplete love story
Sonam Kapoor's grandmother was made in 'Saawariya'
Begum Para's first film came in 1944, which was named 'Chand'. The film was a hit and it was from here that Begum Para's talent started showing fire. His first salary was Rs 1500 per month. But Begum Para gradually became one of the highest earning actresses of the 50s. Begum Para worked in Sonam Kapoor starrer 'Saawariya' in 2008. It was directed by Sanjay Leela Bhansali. Begum Para was Sonam Kapoor's grandmother in this film.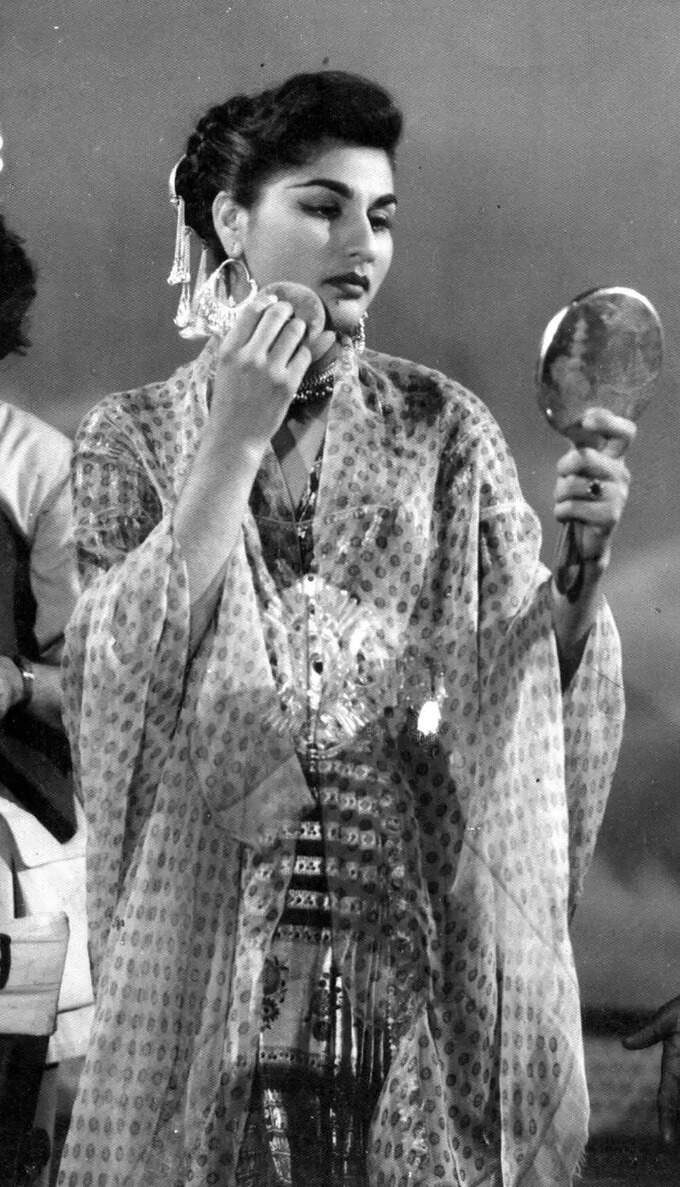 Shahrukh Khan: O Shahrukh, Hut! – The cleaning staff at the airport had insulted, SRK took this decision in two hours
Married to Dilip Kumar's brother
When Begum Para established herself in the film world, she married actor Dilip Kumar's brother Nasir Khan. Nasir Khan was the younger brother of Dilip Kumar. Begum Para gave birth to three children after her marriage to Nasir Khan. The name of one of them is Ayub Khan, who is a well-known actor of films and TV. Begum Para married Nasir Khan in 1958 and then quit acting. But Begum Para was always remembered for her bold style.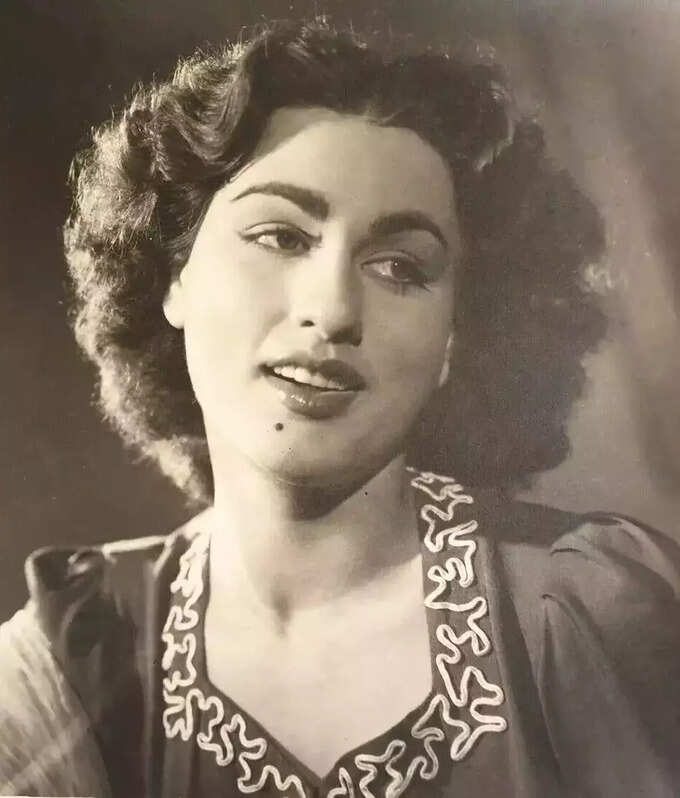 Lovemaking Scene in the 40s
In the debut film 'Chand', Begum Para gave a lovemaking scene with her hero Prem Adeeb. He told about this many years ago in an interview given to 'Rediff'. When Begum Para was asked if she had ever done lovemaking scenes in her career, she said yes she did and they were full of love. Although this scene was quite different from today's era. Then Begum Para and Adeeb were holding each other's hands and they were singing a song looking into each other's eyes. But even this little romance was seen with a lot of surprise then.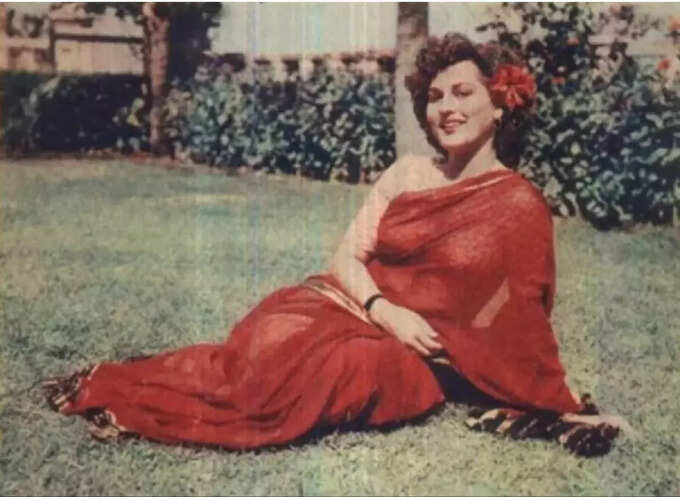 Throwback Thursday: Gulshan Grover was badly trapped after 'beating' Shahrukh Khan, Morocco refused to grant him a visa
Begum Para used to drink openly
She was an actress who used to drink alcohol openly and kept a glass of whiskey in her hand. Begum Para had once told this in an interview given to our colleague Mumbai Times. Begum Para had said, 'I never smoked because I didn't like it. But I used to drink. Used to do it even when it was considered a taboo. I used to openly carry a glass of whiskey in my hand, while other actresses used to mix the drink with Coca-Cola and pretend that they do not drink at all.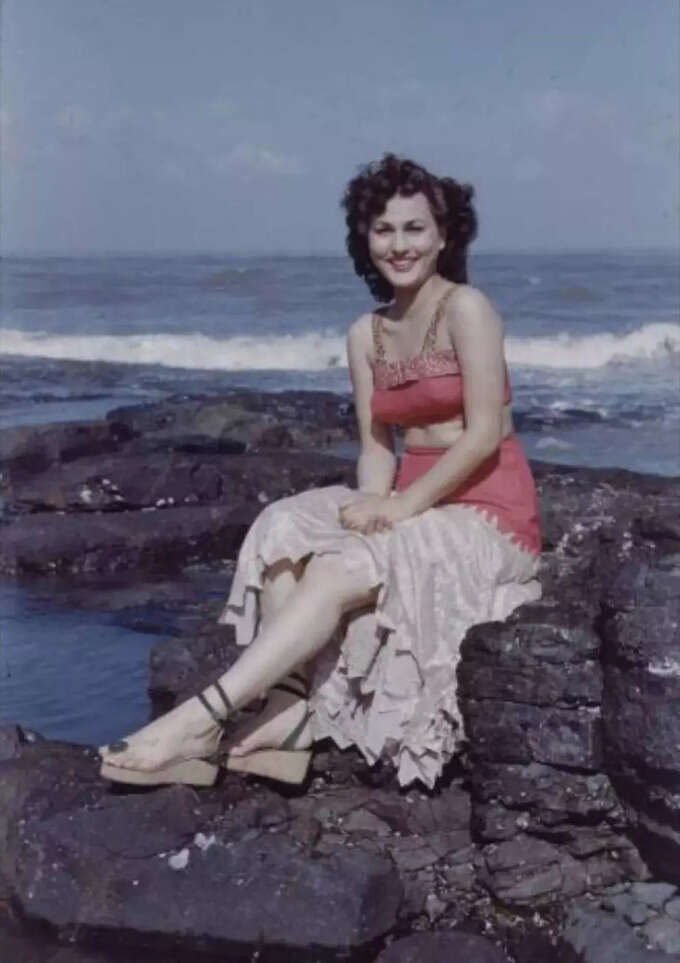 died in 2008
Begum Para passed away in 2008. He died in his sleep. Begum Para was then 82 years old. While her husband died in 1974. After the death of her husband, Begum Para had gone to Pakistan with her family for 2 years, but later returned to India and breathed her last here.

Source: navbharattimes.indiatimes.com
: Language Inputs
This post is sourced from newspapers, magazines and third-party websites. For more information please check NewsDay Express Disclaimer.