Simultaneous tornadoes have caused huge damage to life and property in America. So far at least 80 people have been reported dead in 5 states. US President Joe Biden called it one of the 'biggest' storm outbreaks in history. Buildings have collapsed in the affected states, everything has become a ground. Relief and rescue workers are engaged in evacuating the trapped people. Where the tornado has passed, the search is on for loved ones in the rubble.
Most devastation in Kentucky, 70+ deaths
Tornadoes have caused the most destruction in the US state of Kentucky. More than 70 people are expected to die here. The death toll is increasing. Most of the deaths took place in a candle factory. At least six people have also died at the Amazon warehouse in Illinois.
Just rubbish everywhere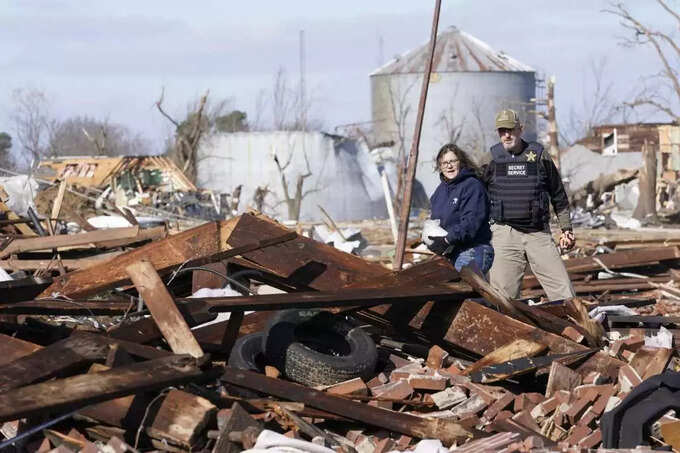 Wherever the eye is going in Kentucky, only debris is visible. People are busy assessing the damage. Governor Andy Beshir said Saturday that the cyclone covered an area of ​​more than 200 miles in Kentucky and that the death toll could pass 100 in 10 or more counties.
Governor imposed emergency in Kentucky
Most devastating tornado ever: Governor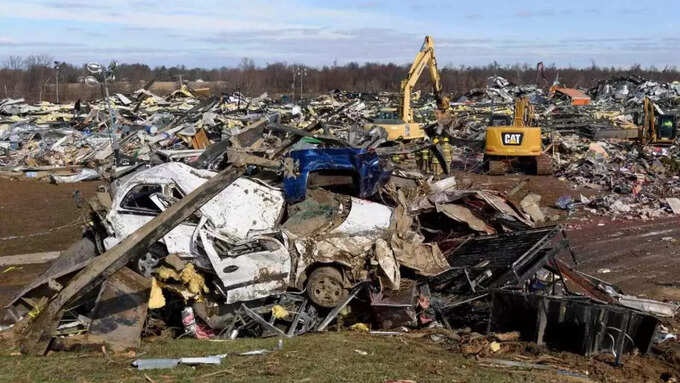 At least 10 people are feared dead in Muhlenberg County and an unknown number of people are feared dead in and around the city of Bowling Green. Beshir said, 'I think this is the most destructive tornado in the history of our state.'
The work of evacuating those who are trapped is going on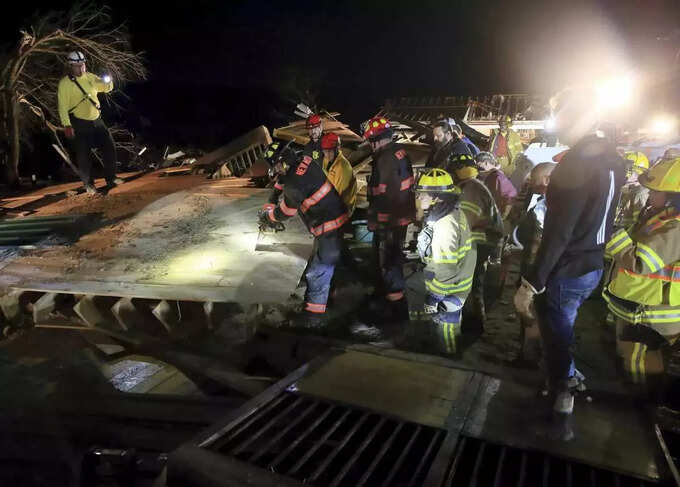 The tornado has caused havoc everywhere. Buildings were torn down, a wall of a football field in Edwardsville collapsed. Tornadoes hit parts of the Midwest and South late Friday and early Saturday. Efforts are on to rescue the people trapped under the debris after passing.
Biden said, will do everything possible to help
Satellite pictures are telling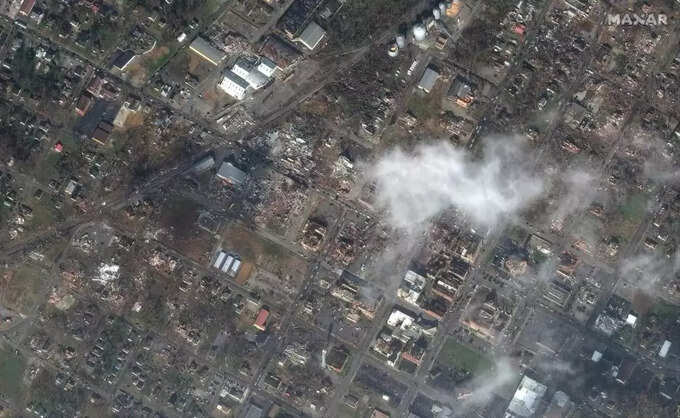 These latest satellite images from MAXAR show what havoc the tornadoes have wreaked.
.