Highlights
Ukraine issue raised in the meeting of foreign ministers of G-7 industrial group
British Foreign Minister warned Russia, said – if attacked, the price will have to be paid
Nord Stream to Pipeline also mentioned, Germany attacked in gestures
liverpool
Foreign ministers of the G-7 industrial group gathered on the banks of the Mersey River in Liverpool, Britain, for a meeting on Saturday. Britain called the meeting a show of solidarity against global invaders. Britain seeks solidarity among wealthy nations in the face of tensions with China and Iran, and has denounced Russia's treatment of Ukraine.
Britain's Foreign Minister Liz Truss warns
British Secretary of State Liz Truss welcomed US Secretary of State Antony Blinken and her other G-7 counterparts as a Salvation Army band played Christmas carols. On Russian troops gathering near the Ukrainian border, the truce warned at the meeting that free democracies should distance themselves from Russian gas and Russian money to protect their independence.
Ukraine demonstrated power by showing American weapons, President said – will give a befitting reply to Russian attack
Action on Ukraine would be a big strategic mistake
He said that the G-7 meeting of foreign ministers of Britain, America, Canada, France, Germany, Italy and Japan is a display of solidarity of like-minded big economic countries, which is our strong stand against aggression and aggression against Ukraine. Truce told reporters that military action against Ukraine would be a "big strategic mistake" and that Moscow would face dire consequences.

Russia flared up over tension with America over Ukraine, said – nuclear war may break out in Europe
Why America and NATO countries are worried
The United States and NATO are concerned that Russia may attack Ukraine after a build-up of troops and weapons along the border, but Moscow has denied it. Truss said she wants to work with other countries to ensure that independent democracies can find alternatives to Russia's gas pipeline.

Russia Ukraine Tension: Russia can attack by the end of January, the Ukrainian Defense Minister claims panic in Europe
Nord Stream to Pipeline also mentioned
The British Foreign Minister also mentioned the Nord Stream to Pipeline. It has been built to transport gas from Russia to Germany. The Liverpool meeting is the first international meeting of Germany's first foreign minister, Annalena Bierbock, who had previously opposed Nord Stream Two. Britain is not dependent on Russian gas and is opposed to the pipeline.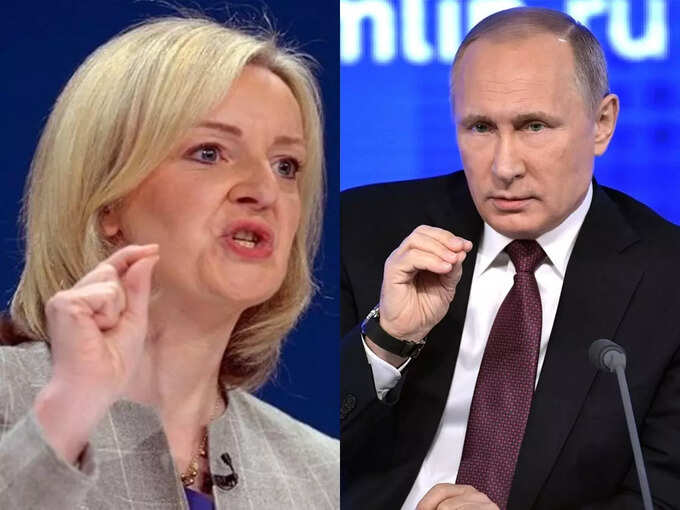 British Foreign Minister Liz Truss warns Russia
.