Oshin Ale Magar was known as the happy TikToker in Nepal. Air Hostess Oshin was on duty in Yeti Airlines in the same plane which met with an accident on Sunday. There were four crew members and 68 passengers, including Oshin, in the aircraft. So far Nepalese authorities have confirmed the recovery of 68 bodies. One of these dead bodies is also of Oshin. The laughing-smiling face of Oshin, who made short videos on Hindi songs on TikTok, will now just remain in memories. Life is fleeting. In a video, Oshin is seen alone inside a plane. It is not clear whether it is the same aircraft or another. Oshin's TikTok videos have gone viral on social media.
Instead of landing at the new airport, the plane fell into the ditch
The Yeti Airlines plane that took off from Nepal's capital Kathmandu to Pokhara's new fledgling airport fell into a deep gorge while landing. 68 people died in this accident while four people are missing. There were also three newborns and three children among the passengers. It is considered to be the biggest air accident in the history of Nepal in the last three decades.
After the crash, the debris of the aircraft spread in the ditch, which was witnessed by a crowd of local people. Small and large parts of the aircraft were scattered all over the area. In a video footage, the plane was seen hovering very low in the air over a residential area before crashing.
Wherever you are, keep smiling like this!
Who is Oshin Aale?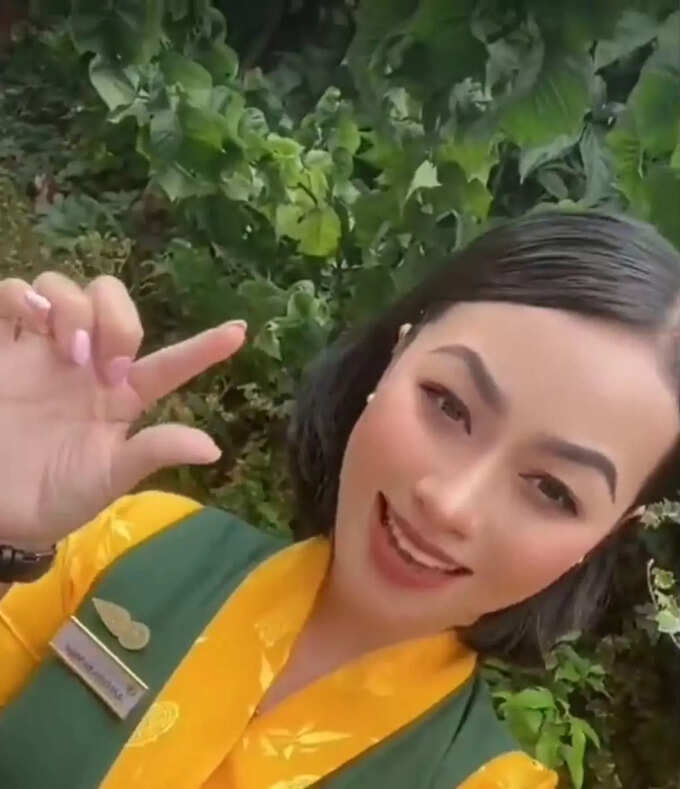 According to Nepali media, Oshin Aale Magar was part of the four-member crew of the plane that crashed. She was quite popular on TikTok in Nepal. The Yeti Airlines flight had 53 Nepalese, five Indian, four Russian, two Korean, one Argentinian, one Australian, one Irish and one French passengers.
Oshin Ale made many TikTok videos on Hindi songs
Search and rescue continues today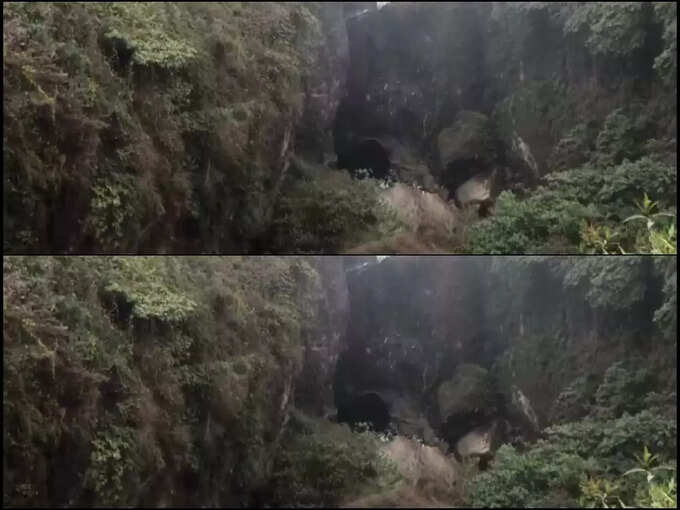 Search and rescue operation resumed in Pokhara on Monday morning. Yeti Airlines plane crashed here a day ago. According to the data received at the time of writing the news, 68 people have died.
Major plane crash in Nepal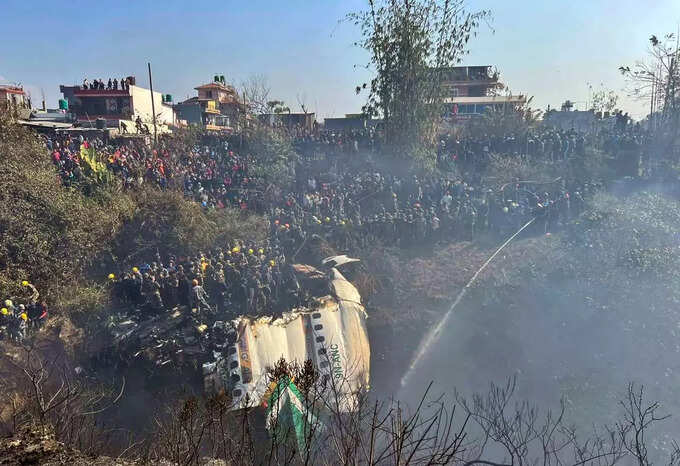 The last major plane crash in the country was on May 29 last year when a Tara Air plane crashed in the mountainous Mustang district, killing all 22 people on board, including four members of an Indian family.
In 2016, a plane of the same airline crashed while flying on the same route, killing all 23 people on board.
In March 2018, 51 people died in a plane crash at Tribhuvan International Airport.
In September 2012, a Sita Air plane crashed while making an emergency landing at Tribhuvan International Airport, killing 19 people.
An aircraft while flying from Pokhara to Jomsom crashed near Jomsom airport on 14 May 2012, killing 15 people.