Highlights
Jaswinder Singh, the mastermind of the bomb blast in Ludhiana court, was arrested in Germany
Khalistan supporter Jaswinder Singh Multani was associated with banned Sikhs for Justice
Jaswinder Singh Multani was planning terrorist attacks in Delhi and Mumbai as well.
bon
Jaswinder Singh Multani, the mastermind of the bomb blast case in Punjab's Ludhiana court, has been arrested in Germany. Jaswinder Singh was associated with the banned Sikhs for Justice. Jaswinder was also planning terrorist attacks in Delhi and Mumbai. Jaswinder is also very close to Gurpatwant Singh Pannu, the founder of Sikh for Justice. Pannu is a banned terrorist in India.
It is being told that Jaswinder Singh has been arrested by the German police from the Erfurt area on the request of the Modi government. Jaswinder Singh, a pro-Khalistan supporter, also has close ties with Pakistan. Jaswinder has also been involved in arms smuggling in Punjab. Jaswinder is a resident of Hoshiarpur in Punjab and has been running separatist activities in the country for a long time.
Ludhiana Court Blast: Whose hand was involved in the Ludhiana Court Blast? Agencies got extremely dangerous explosives
High explosive was present in the bomb
Let us inform that in the initial investigation of the blast case in Ludhiana District Court of Punjab, agencies have got important information. NSG Bomb Squad and forensic experts have found that high explosive was present in the bomb used here. It is also feared that the person who died in the accident was behind the incident.
All the aspects revealed in the investigation so far are indicating that the deceased was the conspirator. The explosion happened suddenly, when the bomb accidentally fell inside the toilet. Aluminum and plastic shrapnels were found from the body of the deceased. Former head constable Gagandeep Singh was killed while six others were injured in Thursday's blast. It has not been confirmed what was used in the bomb. Because due to the blast, the water pipe of the toilet burst, the remains got washed away. There is no denying the presence of RDX in this either. Now the substance present in the IED will be detected only in forensic examination.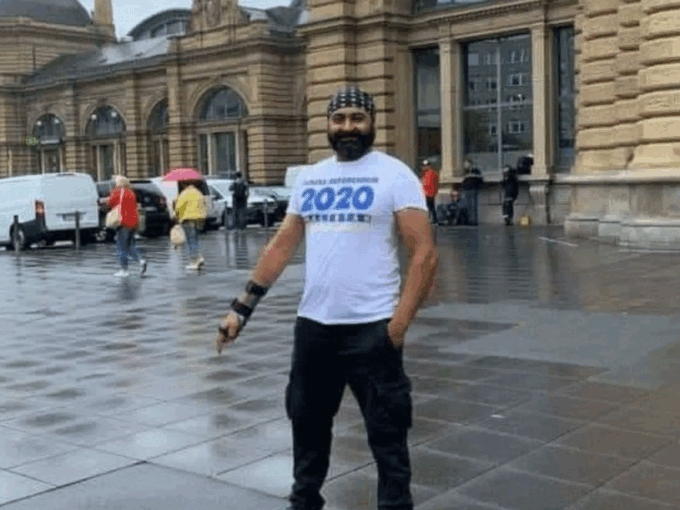 Jaswinder Singh Multani arrested in Germany
.