Demonstrations have started around the world against Russia's attack on Ukraine. Apart from America, United Kingdom, people also took to the streets in many countries of Europe. There were also demonstrations within Russia against the actions of President Vladimir Putin. Russian police have detained hundreds of people in anti-war demonstrations in dozens of cities. At the same time, demonstrations have also started in front of the White House and Russian Embassy in America. Protesters demand that the US take appropriate steps to save Ukraine
People in front of the Russian embassy are shouting slogans condemning the war. Apart from this, there have been demonstrations against Russia in many countries including Germany, France, Hungary, Spain, Georgia. Demonstrators outside Georgia's parliament carried banners that read, 'I am Russian, sorry for that (war)'.
'I'm Russian, I'm sorry'
A large number of people gathered outside the parliament in Georgia. Many Russian citizens were also among those who opposed military action against Russia in Ukraine. One of them held a poster in his hand, 'I am Russian, sorry for his (attack)'.
Russia has also attacked Georgia in 2008
Russia also attacked Georgia in August 2008. This 12-day conflict is considered the first European war of the 21st century. Anti-Russia sentiment is very dominant in Georgia. In the picture you can see a glimpse of the demonstration in Georgia.
'Putin's action has no defense'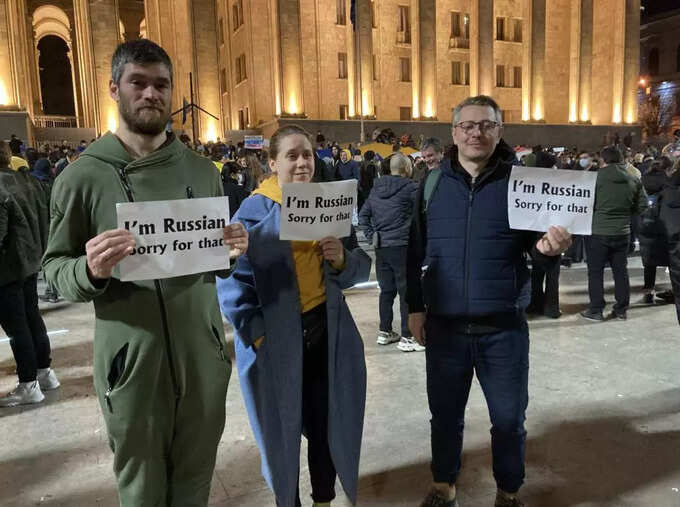 In the demonstration in the capital of Georgia, many people were describing themselves as Russian citizens. They were strongly opposed to Putin's decision. In the pictures ahead, see how Russia's opposition is happening in the rest of the world.
'Sorry, I can't do anything'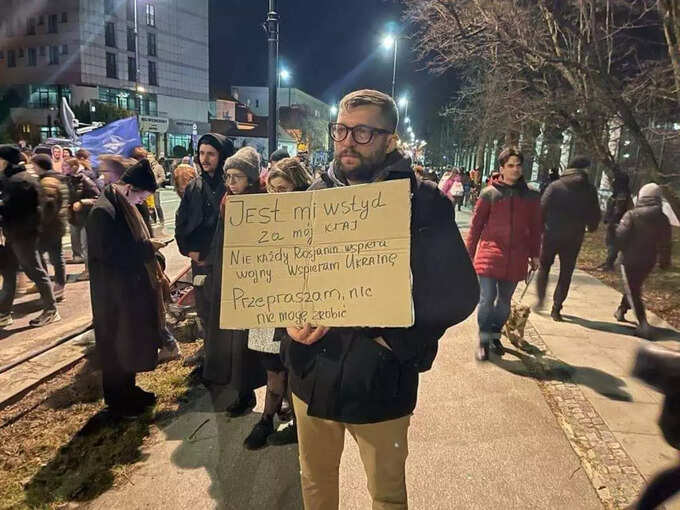 This man, standing outside the Russian Embassy in Warsaw, the capital of Poland, is describing himself as a Russian. Its poster reads, 'I am ashamed of my country. Not all Russians support wars. I am with Ukraine. Sorry I can't do anything.
Georgians rally in support of Ukraine
Comparing Putin with Hitler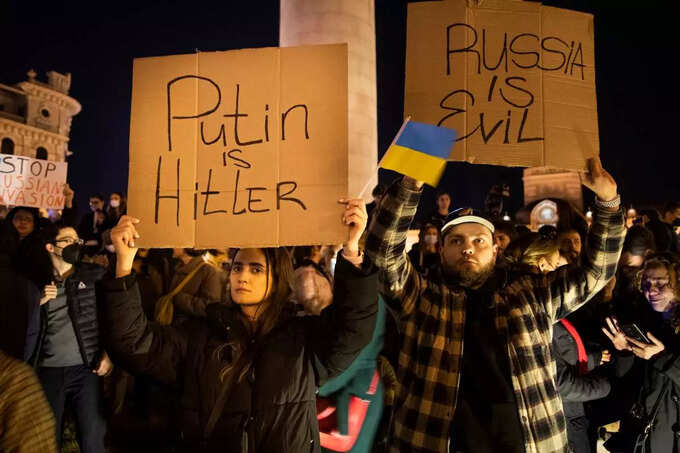 There were also demonstrations in Germany against Vladimir Putin after ordering an attack on Ukraine. This woman standing in Berlin has a poster in her hand telling Putin as Hitler.
People came out against Russia in New York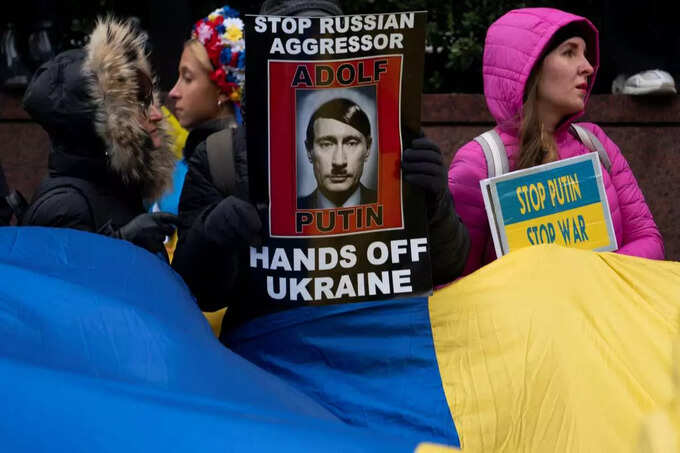 Demonstrations against the Russian attack were also held in New York, USA. Here too Putin was shown as Hitler.
Ukrainians living in Brazil also demonstrated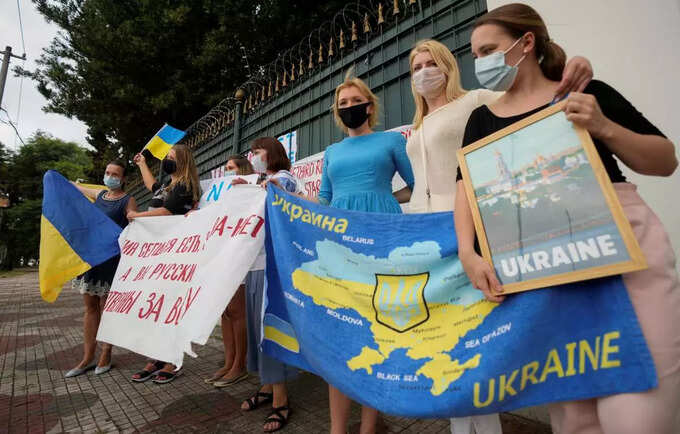 Ukrainians protesting outside the Russian Consulate in Sao Paulo, Brazil.
Anti-War Protest in Budapest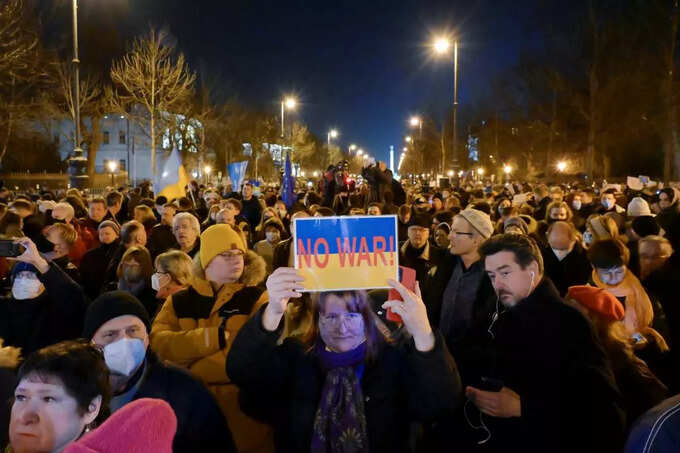 People also marched against the war in Budapest, Hungary. People who came out in support of Ukraine demonstrated outside the Russian embassy.
People gathered outside the White House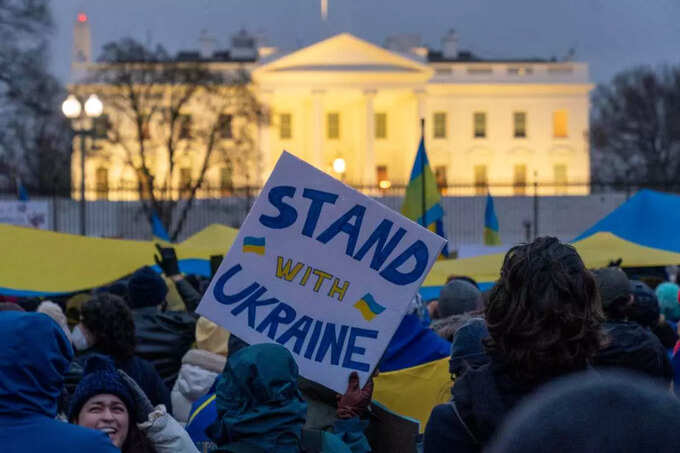 A large number of people also gathered outside the White House in Washington. Here a march was taken out against the Russian invasion in Ukraine.
What is NATO, due to which Russia is getting angry for years?
What is NATO, due to which Russia is getting angry for years?
Stop Putin, the voice from Poland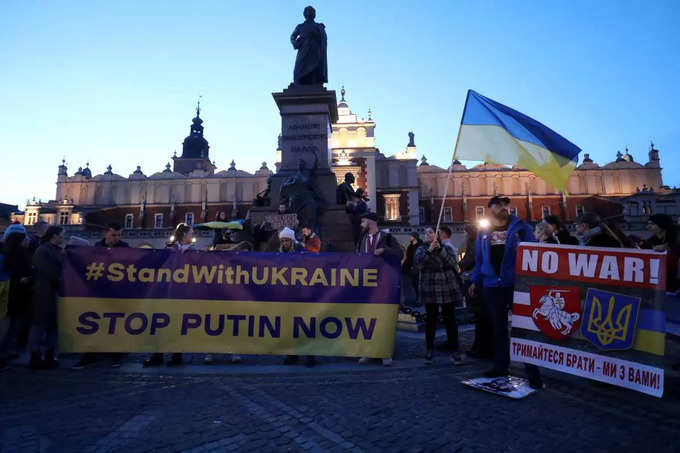 Demonstrations against Russia's military operation took place in Karakov, Poland. People appealed to world leaders to stop Putin.
'Life must be won', protests in Berlin too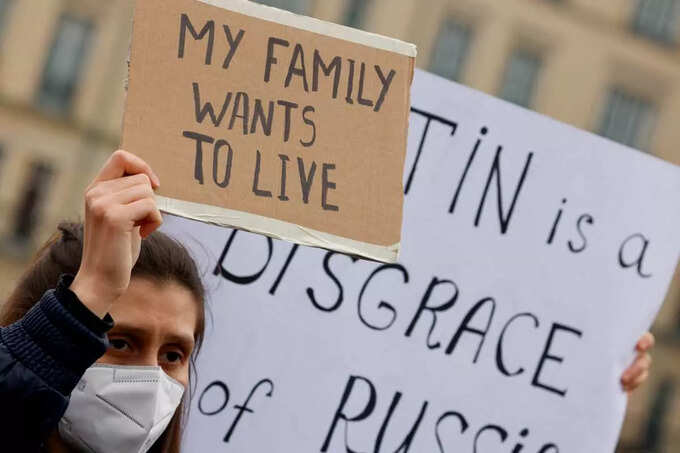 Anti-war protests continue in Berlin as well. A demonstrator at the Brandenburg Gate on Thursday.
Russian and Ukrainian protesting together in Spain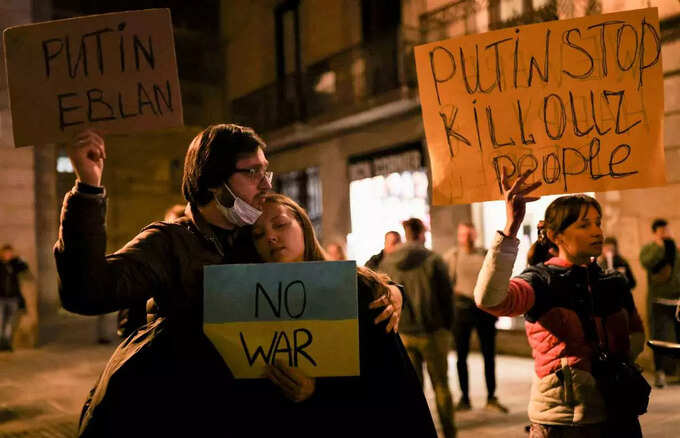 Ukrainian and Russian immigrants take part in an anti-war demonstration together in Barcelona, ​​Spain.