Highlights
Showing eyes to India in Ladakh is a big deal for the Chinese dragon
PLA soldiers are unable to cope with the freezing cold
Dragon has now deployed its killer robot army in Ladakh
Beijing
Showing eyes to India in Ladakh, the Chinese dragon is finding it difficult. Thousands of PLA soldiers are unable to cope with Aksai Chin's freezing cold and low oxygen. Many Chinese soldiers have died in this icy environment and he has also had to change his commander three times in this area. When Chinese soldiers are failing, Dragon deploys its killer robot army to counter Indian soldiers. These robots are equipped with machine guns and are patrolling in the high altitude areas of Tibet.
According to media reports, China has sent dozens of unmanned vehicles equipped with weapons and supplies to Tibet. Most of these have been deployed along the LAC adjoining India. In this area, 50-50 thousand soldiers of India and China are stationed face to face. These unmanned vehicles include the Sharp Klaa with a light machine gun mounted on top. It can be operated remotely. Apart from this, the Mule-200 has been deployed, which is an unmanned supply vehicle but can also be fitted with a weapon.
Afraid of Rafale, Pakistan bought 25 J-10C fighter aircraft from China, know how much power it has
China sent 150 Lynx vehicles to the border
According to the Times Now report, China has sent 88 sharp-clad robots to Tibet. Of this, 38 have been deployed on the border. Apart from this, 120 mules- 200 vehicles have been sent. Apart from this, China has also sent 70 VP-22 armed vehicles to Tibet, out of which 47 have been deployed in the border area. Similarly, China has sent 150 Lynx vehicles to the border, which can also ply on dangerous and bad roads. It can also be fitted with artillery, heavy machine guns, mortars and missile launchers.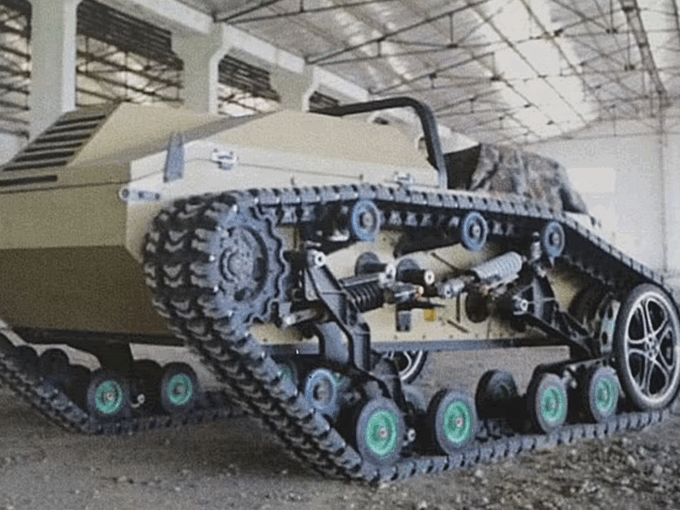 China has given such equipment to its soldiers by which they can carry more weight. Let us tell you that Chinese President Xi Jinping, who is aspiring to occupy Indian land in eastern Ladakh, is finding his dream very heavy. The People's Liberation Army of China has deployed about 50,000 soldiers along the Line of Actual Control in eastern Ladakh. The severe cold and low oxygen of Ladakh is now proving fatal for the Chinese soldiers. He is suffering from stomach related ailments. Zhang Judong, the commander of the largest Western Theater Command of the Chinese Army, has died due to this disease. He was able to withstand the challenging conditions of Ladakh only for 6 months.


China deployed super powerful satellite, will monitor every movement of Indian Army
Three times China had to change its commander
China's famous newspaper South China Morning Post said in its report that just a few months ago, PLA commander Zhang had resigned from his post. The newspaper said that Zhang Judong was suffering from stomach cancer as well. Alam is that three times China has had to change the commander of its Western Theater Command. The headquarters of the Western Command of the Chinese Army People's Liberation Army is located in Tibet. The same command of the Chinese Army is stationed on the Line of Control (LaC) stretching from Ladakh to Arunachal Pradesh in India.
.