Highlights
Chinese media openly threatens America for helping Taiwan
Global Times wrote that China will not hesitate to shoot at American soldiers
China is already furious over the presence of US troops in Taiwan
Beijing
China has said that if American troops are sent to save Taiwan, it will not hesitate to shoot at them too. A day before this, China had infiltrated 13 of its fighter planes in Taiwan's airspace. China's state-backed media Global Times has warned that the US should resolve its own troubles instead of engaging in the internal affairs of other countries. The Global Times has also criticized the statement of US National Security Adviser Jake Sullivan.
Will not hesitate to attack US military
The Global Times, the mouthpiece of China's communist rulers, wrote that Chinese troops would attack any US forces sent to defend Taiwan if war broke out on the island. The Global Times also condemned the statement of US National Security Adviser Jake Sullivan in which he said that the US will never allow China to attack Taiwan.
'Shameless' Global Times told CDS Bipin Rawat anti-China, said- many flaws in Indian Army
Told the American NSA
The Global Times further wrote that Jake Sullivan's threat is not credible at all, as the US cannot bear the cost of defending Taiwan. Not only that, the newspaper sarcastically said that Sullivan should avoid shutting his "big mouth" and "causing more embarrassment to his country".

China, irritated by India's growing power in the Indian Ocean, is now provoking Madagascar after Maldives
China's poisonous weapon is Global Times
The article in the Global Times is considered the view of the Communist Party of China. In such a situation, every one written by him may be an unofficial statement of the Chinese government, which he usually cannot speak. The Global Times not only wrote articles in support of the ruling Communist Party of China but also released videos of the Chinese military's maneuvers. Also, Global Times tried to threaten India on many occasions.

Chinese media took a jibe at the violence in the US Parliament, said – the bubble of democracy and freedom burst
China sent 13 fighter planes to threaten Taiwan
China sent 13 planes on Friday to threaten Taiwan. These included eight fighter aircraft and two nuclear-capable bombers. The Taiwanese Defense Ministry said it included six J-16 fighters, two J-10 fighters, two H-6 bombers, one Y-8 spy plane, one Y-8 anti-submarine aircraft, one KJ-500 spy plane. .

Global Times is no less than Chinese 'missile', propaganda war waged against India, America, Australia
Global Times said – America will get caught in the war due to this
The Global Times wrote that no one believes that the US has a genuine desire to defend Taiwan at all costs. The US is far from defending Taiwan at the cost of a deadly war. Washington believes that sending American troops to the island is a defensive move, but in reality they will find themselves under attack.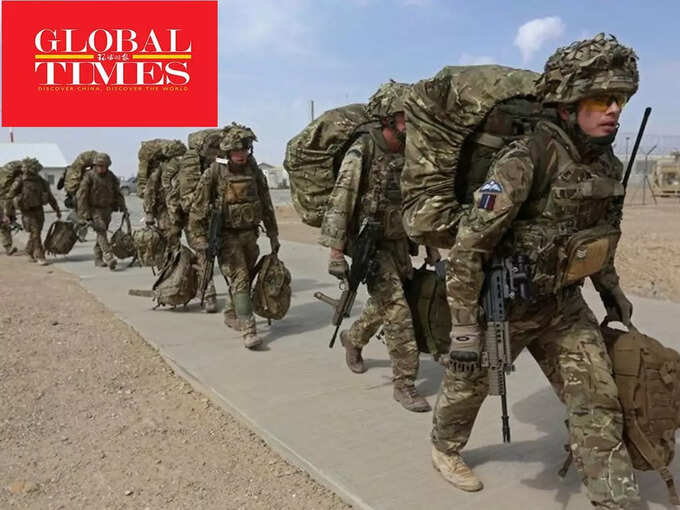 China threatens America over Taiwan
.