Highlights
China, facing stiff resistance in Ladakh, has now started preparations to fight the Tibetans with India.
China begins sending Tibetan children to special camps to make them loyal
China is giving these children basic weapons training so that they can be inducted into the militia
Lhasa
China, which is facing stiff resistance from Indian soldiers in Ladakh, has now started preparing to fight the Tibetans with India. Chinese authorities have started sending Tibetan children to special camps so that these children can be taught about the world from China's perspective. China is giving these children basic weapons training so that they can be inducted into the militia. China is inducting these Tibetan children at a time when its soldiers in Ladakh are unable to cope with the severe cold.
According to the report of Hindustan Times, most of the children in these camps are still teenagers but according to Indian security agencies there are also reports that children between 8 and 9 years of age have also been sent to these camps. An attempt has been made to fill the minds of the children in these camps so that the local people cannot resist the recruitment of Tibetans. Earlier this month, the Tibetan Action Institute released a report saying that Chinese authorities have set up an extensive network of boarding schools in Tibet to separate children from their parents.
India's Agni P missile can bring nuclear devastation in Pakistan, American scientists admit iron
9 lakh Tibetan children studying in government schools
Through these schools, children will be able to distance themselves from their Tibetan language and culture. This report states that 9 lakh Tibetan children, aged between 6 and 18 years, are studying in government schools. In these schools, millions of Tibetan children are being made to be Chinese citizens so that they can become loyal to the Communist Party of China. He has been separated from the family and is being taught Chinese. They are not even allowed to follow their religion.
Indian security agencies say that children in these camps are being taught to hate Tibetan Buddhist culture and are being groomed as soldiers. China has set up a military training camp in Nyingtri. This area is completely adjacent to the Indian state of Arunachal Pradesh. It is called Southern Tibet. It is believed that military training camps are being built in this way at the behest of the Communist Party of China. According to Chinese media, this military training base has been built in early 2021.


Threat of war with Israel, Iranian army rained missiles, fired 16 missiles simultaneously
Youth being trained during school holidays
Tibetan youths are being trained during the school holidays at these establishments, built like Chinese military camps. According to the website Free Tibet, which monitors Tibetans, this camp has been built at a place where the army is already deployed on a large scale. On the other hand, Chinese media claims that these centers are built to give national defense education to Tibetan youth so that they can inculcate love for China and a sense of patriotism. To protect the borders of their country.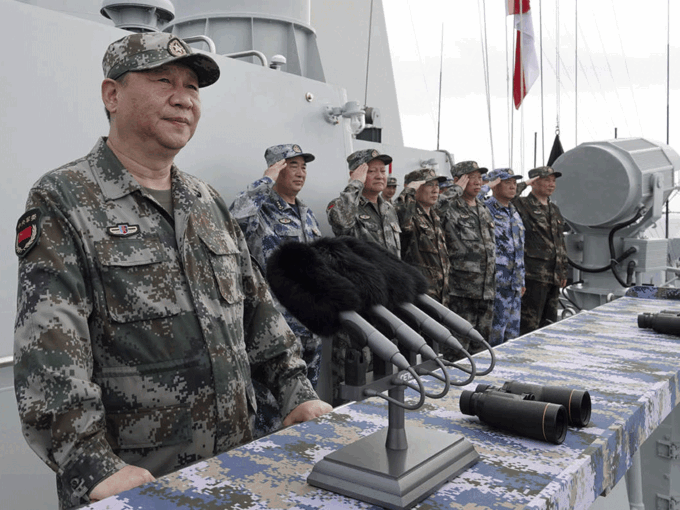 Army training being given to Tibetan children in China
.