Highlights
Two doses of corona virus vaccine not effective against Omicron
Two doses of the vaccine do not produce enough neutralizing antibodies
Fear of people getting infected again, appeal for booster dose
London
Two doses of the vaccine against the corona virus Omicron variant is not enough. British scientists have claimed in their research that two doses of the vaccine do not produce enough neutralizing antibodies to reduce the risk of Omicron. He also said that there may be a possibility of increasing the infection in people who have already been infected or have taken both doses of the vaccine.
Research by Oxford University claims
Researchers from the University of Oxford on Monday published the results of a study on the efficacy of the vaccine on Omicron. During this time he collected blood samples of people who had taken two doses of AstraZeneca-Oxford or Pfizer-BioNtech. It was found to lack sufficient amounts of antibodies to fight Omicron.
Omicron cases are doubling every two and a half days in Britain, experts said – there may be a terrible wave in January
No evidence of serious illness or death from Omicron
The Oxford study said that there is no evidence yet that reduced infection-fighting antibodies against Omicron put patients at risk of serious illness, hospitalization or death. He also said that there is no evidence regarding the lethal effect of Omicron on people who have taken two doses of the vaccine, however, for this we will have to do more studies.

Omicron Death Cases: First death from Omicron in Britain, PM Boris Johnson's warning – people should not take the danger lightly
Neutralizing virus antibodies of Omicron
Oxford professor and co-author of this research paper, Matthew Snepp, said that this data is very important for us. But, this is only a part of the whole picture. They have been shown to produce neutralizing antibodies only after the second dose, but we do not yet know anything about cellular immunity. We are going to test it in the future as well.

If Delta and Omicron are found, then there may be a big danger, know what is hybrid mutation
Work on giving booster doses started in Britain
In Britain, the work of giving booster doses of Covid vaccine to people above 30 years of age has started from Monday. UK health officials said that this is one of the steps taken to control the fast-spreading corona virus in the country. England's National Health Service (NHS) said there are 7.5 million people aged 30 to 39 in the country, of whom 3.5 million are eligible for a booster dose from Monday.

Omicron News: There is no need to panic with Omicron… these 5 things give comfort in the report card so far
First Omicron death confirmed in UK
The first death has been confirmed in Britain from a new variant of the corona virus, Omicron. British Prime Minister Boris Johnson confirmed the first death from Omicron, saying that this new strain is taking a large number of people to the hospital. Appealing to the people, he said that people above 30 years of age must get a booster dose of corona vaccine. Contrary to the claims of South African doctors, he warned that people should not take Omicron's danger lightly.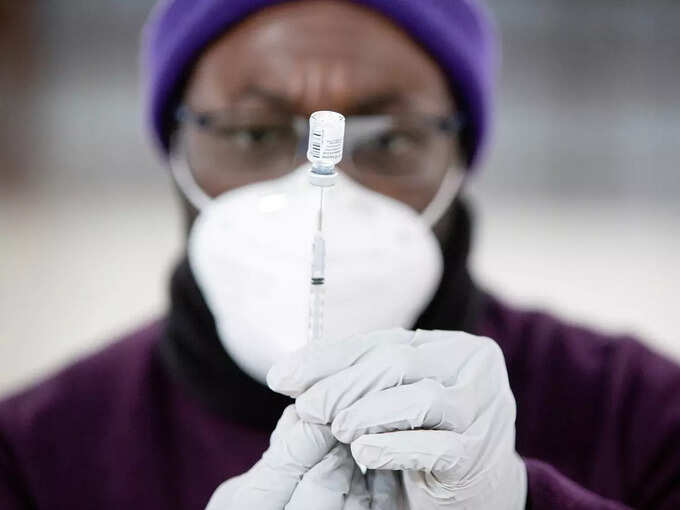 Two doses of Covid vaccine against Omicron is not enough
.