Highlights
Frightened by India's Rafale fighter jet, Pakistan's Imran Khan government bought Chinese aircraft
Imran buys 25 J-10 aircraft from China, bypassing Pakistani MP's protest
Pakistan's Interior Minister Sheikh Rashid informed about this Chinese aircraft deal on Wednesday.

islamabad
Panicked by India's Rafale fighter jet, Pakistan's Imran Khan government has bought an entire squadron of 25 J-10 fighter jets from China, bypassing the opposition of its own MP. Pakistan's Interior Minister Sheikh Rashid gave information about this Chinese aircraft deal on Wednesday. Sheikh Rashid informed that an entire squadron of J-10Cs will take part in the Pakistan Day celebrations on 23 March next year. China claims that the J-10C aircraft is one of the best fighter jets in the world, but a Pakistani parliamentarian himself has raised serious questions about its capability.
It is believed that under pressure from China, Pakistan has approved this deal. China's J-10C fighter aircraft is considered capable of flying in all types of weather. China included this fighter aircraft in its fleet in the year 2006. Over the years, this single-engine aircraft has become the backbone of China's Air Force. Japan's Defense Ministry estimates that China is currently flying 468 J10-C aircraft. According to experts, this aircraft of China is similar to the F-16 aircraft of America. Pakistan already has a fleet of US made F-16 class fighters.
Pakistan has been reluctant to bring JF-17 fighter aircraft in its air force, know where it stays in front of Rafale
'Chinese plane is not as good as India's Rafale plane'
When China did not even announce the inclusion of this aircraft, from that time Pakistan wanted to buy this aircraft. This deal of Pakistan with China has been embroiled in controversies in the country. Dr Afnan Ullah Khan, a senator from Pakistan and the leader of the Pakistan Muslim League Nawaz faction, has opposed the purchase of J10C. He said that the logic of buying Chinese aircraft is not understood. The J-10 is already present in the Pakistan Air Force and the new aircraft is an upgraded version of it.
Pakistani MP Afnan wrote that the country already has a similar fighter jet, as is the J-10C. He was referring to the US-made F-16, which the Pakistani Air Force has been operating since the 1980s. The MP argued that the Chinese aircraft is not as good as the Rafale aircraft of India. Instead of buying the J10C, he asked for the money to be used to build the JF-17, a fifth generation fighter and drone aircraft capable of staying in the air for a long time.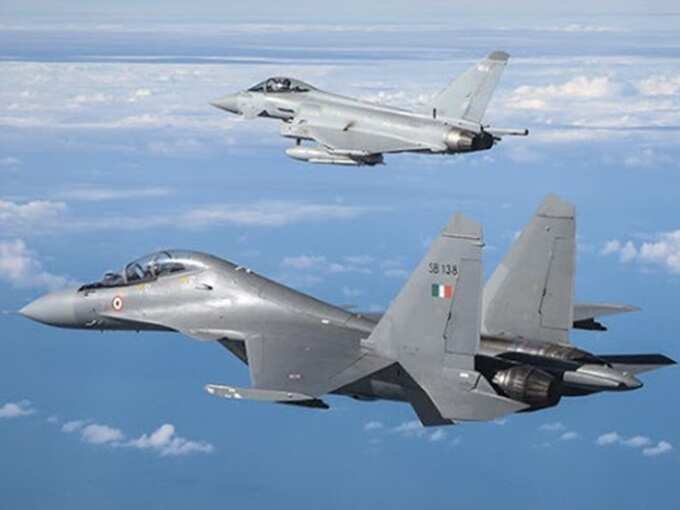 China did not include JF-17 in its Air Force
The J-10C aircraft that China is going to give to Pakistan weighs 18-20 tons. It can carry a payload of 6.5 tonnes with it. It has a PL-15 missile which can hit up to 200 km. Apart from this, many air-to-ground attack bombs are also present in it. It is believed that China has made this fighter jet based on the technology of LaVie aircraft received from Israel. Although both deny it. This aircraft can carry more weapons than Pakistan's China-made JF-17 aircraft. China has not included JF-17 in its Air Force. Since the arrival of Rafale in India, Pakistani analysts have been arguing that the country needs a new fighter aircraft.
.