There has been a historic drought in the Amazon region of Brazil. The water temperature in the ponds and lakes here has reached record levels. At some places the water temperature has exceeded 102 degrees Fahrenheit i.e. 40 degrees Celsius. Meanwhile, in the last seven days, more than a hundred dolphins have been found dead in Lake Tefe here.
Scientists have called it unusual. According to him, the temperature of the lake and the historical drought in Amazon could be the reason for this. The Amazon River, the world's largest waterway, is currently going through a dry season, which is also affecting the creatures living in the river.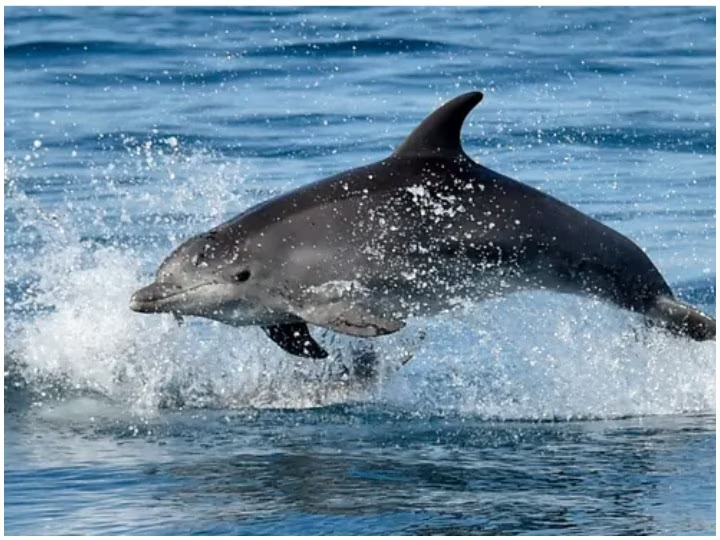 According to the report, to save the dolphins, they are being shifted to other lakes and ponds. Where the water is less hot. According to the researchers engaged in this work, this is not easy. Before shifting them, it has to be checked whether there is any kind of dangerous virus or toxic material in the other river.
what is dolphin
Dolphin is also a mammalian aquatic creature like whale. It can go 990 feet deep into the water and jump up to 20 feet above the water. After coming in the category of rare aquatic creature, work has started on its conservation. However, dolphins are more afraid of the fishermen living on the river banks. In whose nets dolphins fall. To protect them, there is also a need to spread awareness among the people.
Russia gave military training to dolphins: Spy fish deployed at naval base amid war with Ukraine; View satellite photos
Amidst the war with Ukraine, Russia has now fielded dolphins as well. The Russian Army has trained these fish and deployed them to monitor the Black Sea naval bases. This has been revealed by America's US Naval Institute (USNI) through satellite images.