New Delhi.
Elista brand's cheap soundbar Elista ELR BAR 6000 was launched some time back. Its price is Rs 5,499. This soundbar comes in a very compact size. This soundbar comes with 60W soundbar. How is the sound experience of Elista ELR BAR 6000? Also, would it be a best deal to buy it? We will try to know this in today's review.
Design
Talking about the design of Elista ELR BAR 6000, the soundbar comes in black finish. Which gives a very premium feel in appearance. The metal grill is used in its front. Also, a small display has been given in the front, on which some notifications are available. Good plastic has been used in the soundbar by Elista, due to which the speaker looks quite good. The design of the overall soundbar is quite impressive.
connectivity
The Elista ELR BAR 6000 soundbar leaves no stone unturned when it comes to connectivity. The soundbar has been introduced with a variety of connectivity features including Bluetooth, AUX, HDMI, USB, optical. Apart from this, the soundbar can be controlled remotely. If you do not want to control with the remote, then physical buttons are provided on the right side of the soundbar, so that you can operate the soundbar manually. In addition to play / pause, options for volume up and down have been given.
performance
You have been given 60W sound output in the Elista ELR BAR 6000 soundbar. It uses four 15W sound output speakers. The size of these speaker drivers is 2.25 inches. If we talk about the sound, then its sound is quite good. However, don't expect DJ-like sound output from it. However, it is definitely that the soundbar is good for a small party at home. It will not let you down during birthday or weekend parties. High low and mids sound were quite good in this. Also the bass sound output was fine.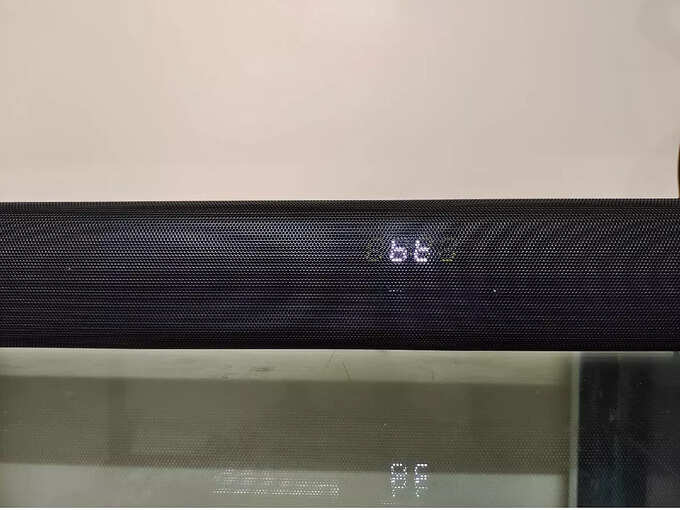 remote
Remote control is provided with the soundbar. In this, the option to reduce and increase the volume has been given. Along with this, many modes like Bluetooth, AUX have been given. Apart from this, treble and bass can be reduced and increased. Music and movie mode have been given on the remote itself. The remote is very lightweight. In this case it is easy to use.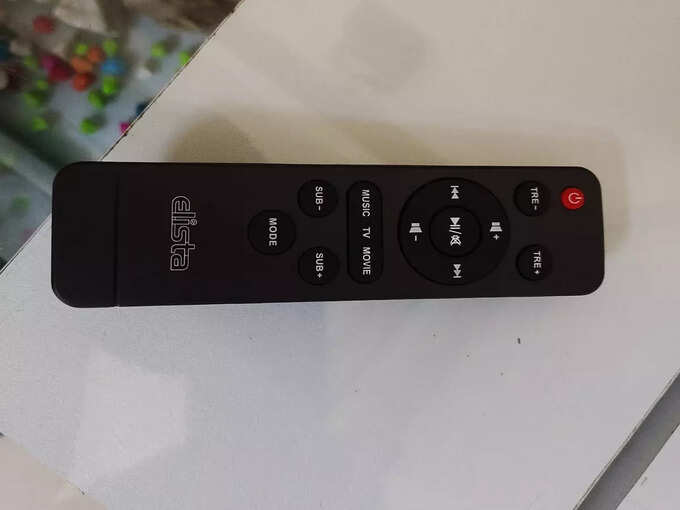 our decision
The build quality of Elista ELR BAR 6000 is very good. It will serve to enhance the interior of your home. The sound bar is also excellent in terms of connectivity. Many types of connectivity options are available in it. Talking about the sound output, it gets quite loud sound. The best thing is that the vibration of the rattle is not felt when the sound is increased. Apart from this, these soundbars come in an affordable price point. However, the final decision should be yours. Soundbars from Zebronics, Realme, Samsung, BoAt brands are present in this price range.