Highlights
Preparation of 5G network in India
May be launched in 13 cities
Many smartphone companies will give 5G in the year 2021
New Delhi. Preparation for 5G network in India is going on in full swing and now it is expected to be launched in 2022. Many smartphone companies launched 5G smartphones in India in the year 2021. But till the time 5G service does not come, then buying these 5G smartphones is not a big deal for the users. However, you do not need to be disappointed, as the 5G network is going to start in the country soon in 2022. The Department of Telecommunication (DoT) has made this news official. 5G service will be provided at the initial level in 13 cities of India and service will start in the rest of the cities soon. According to the press release issued by DoT, which 13 cities in India will get 5G network first.

Vivo V23 5G Series: Price-features all leaked before launch, see what will come in your budget
In these 13 cities, 5G service will be available for the first time in 2022-
The Department of Telecommunications (DoT) has informed about the 5G rollout in India through a press release. The DoT said that the project is expected to be completed by December 31, 2021, at a cost of Rs 224 crore. 5G (/topic/5G) paves the way for end-to-end testing of network devices by user devices (UE) and 5G (/topic/5G).
In 2022, cities like Ahmedabad, Bengaluru, Chandigarh, Gandhinagar, Gurugram, Hyderabad, Jamnagar, Kolkata, Chennai, Lucknow, Pune, Delhi and Mumbai will be the first to get 5G service. But the Department of Telecommunication has not officially told which telecom operator will be the first to commercially roll out 5G service in the country. In such a situation, it can be expected that all the three major telecom companies in the country, Reliance Jio, Airtel and Vodafone Idea, come first in this country by giving their best. All the three companies have already set up their testing sites in the designated cities.
Samsung Galaxy Tab A8: Tab with 7040mAh battery is coming to India, microsite went live on Amazon
Let us tell you that the Department of Telecommunication has partnered with 8 agencies for the 5G test bed project which started in 2018 and is scheduled to be completed by December 31. The DoT said that in September 2021, a reference was sent to TRAI seeking recommendations for auctioning the spectrum looked into for 5G with regard to the reserve price, band plan, block size, quantum of spectrum to be auctioned and the conditions. Auction in multiple bands (526-698 MHZ, 700 MHZ, 800 MHZ, 900 MHZ, 1800 MHZ, 2100 MHZ, 2300 MHZ, 2500 MHZ, 3300-3670 MHZ, and 24.25-28.5 GHZ) for public 5G and private 5G networks Will be
5G is coming soon in India. If you have recently bought a 5G smartphone or are planning to buy a new smartphone, then you will soon be able to use high-speed 5G internet service in India. Those living in these 13 cities will get the service first. At present, it is to be seen how much users will have to pay for using 5G network in the country.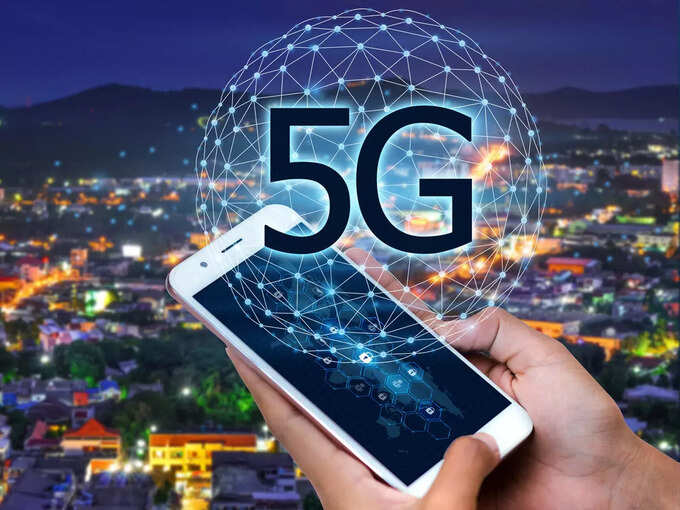 .