Patna . JDU National President Lalan Singh on Thursday put an end to the speculations about Bihar's Nitish Kumar joining NDA again. Lalan Singh said that Chief Minister Nitish Kumar will not even look at BJP, let alone joining NDA and BJP. During this, Lalan Singh also made controversial comments about BJP.
There are speculations about Bihar Chief Minister Nitish Kumar joining NDA again. Meanwhile, on Thursday, JDU National President Rajeev Ranjan alias Lalan Singh has put an end to all those speculations with his statement. JDU President Lalan Singh said that Chief Minister Nitish Kumar will not even go to spit, forget joining NDA and BJP.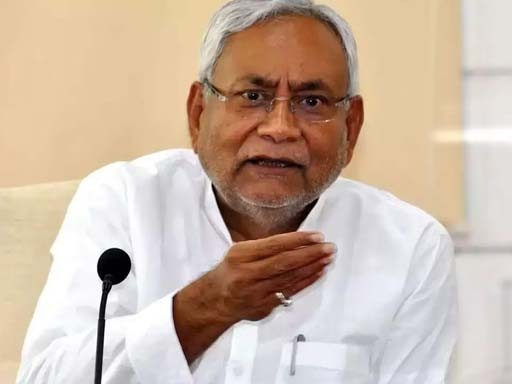 The paths of BJP and Nitish will never be the same.
After this, JDU President Lalan Singh asked the journalists whether the promises made by the BJP have been fulfilled? Lalan Singh said that they (BJP) just whisper, what else do they do? I make it clear that Nitish Kumar's closeness to BJP will never increase.
Manoj Jha's statement is being misrepresented
When Lalan Singh was asked about the uproar created by MP Manoj Jha's poem on Thakurs in Parliament, he said that the statement of RJD MP Manoj Jha has been misrepresented. Everyone knows that that poem is not by Manoj Jha, that poem is by Omprakash Valmiki. His intention was not to hurt any society, caste or religion. BJP is doing this work of spreading confusion.
What was the matter?
Let us tell you that during the debate on Women's Reservation Bill, RJD MP Manoj Jha had recited Omprakash Valmiki's poem 'Chulha Mitti Ka – Mitti Talab Ki Aur Talab Thakur Ka'. After about a week, an uproar has started in the politics of Bihar.
Many people including former MP Anand Mohan, his MLA son Chetan Anand Mohan, JDU leader Sanjay Singh and BJP leader Neeraj Bablu have come out against Manoj Jha and accused him of insulting the Thakurs.
Source: dainikbhaskarup.com
: Language Inputs
This post is sourced from newspapers, magazines and third-party websites. For more information please check NewsDay Express Disclaimer.