Authority CEO Arunveer Singh and his team met allottees who got plots in Sector 32- 33, promised full cooperation
Bhaskar News Service Greater Noida, Yamuna Expressway Industrial Development Authority organized a meeting with allottees of industrial plots under the chairmanship of Chief Executive Officer Dr. Arunveer Singh in Industrial Sector 32 and 33 of the Authority on Thursday. In which a solid promise was made by the authority to give all kinds of cooperation and support to these allotments. Most of the allocation of MSME and General Industry in these sectors was done by the Authority through various industrial schemes since 2014. In Sectors 32 and 33, more than 2,000 plots have been allotted by the authority, out of which letters have been sent to 944 allottees for land lease deed while completing the development works in various pockets of the sector. Out of these, lease deed has been executed by 356 allottees so far. Plots in these two sectors are of 300, 450, 595, 1000 and 1800 square meters and 39 plots of more than 4000 square meters have also been allotted here by the authority in the past.
Chief Executive Officer Dr. Arunveer Singh, Additional Chief Executive Officer Monika Rani, Shailendra Kumar Bhatia, Shailendra Kumar Singh Special Executive Officer were welcomed by Association President Rishabh Nigam, Imran Gani and Pawan Jain. In the program, on behalf of the association, Imran Gani informed about the problems being faced by the industrialists. In which issues like security of their goods and establishment, timely submission of checklist, physical possession of plots to allottees were raised before the authorities.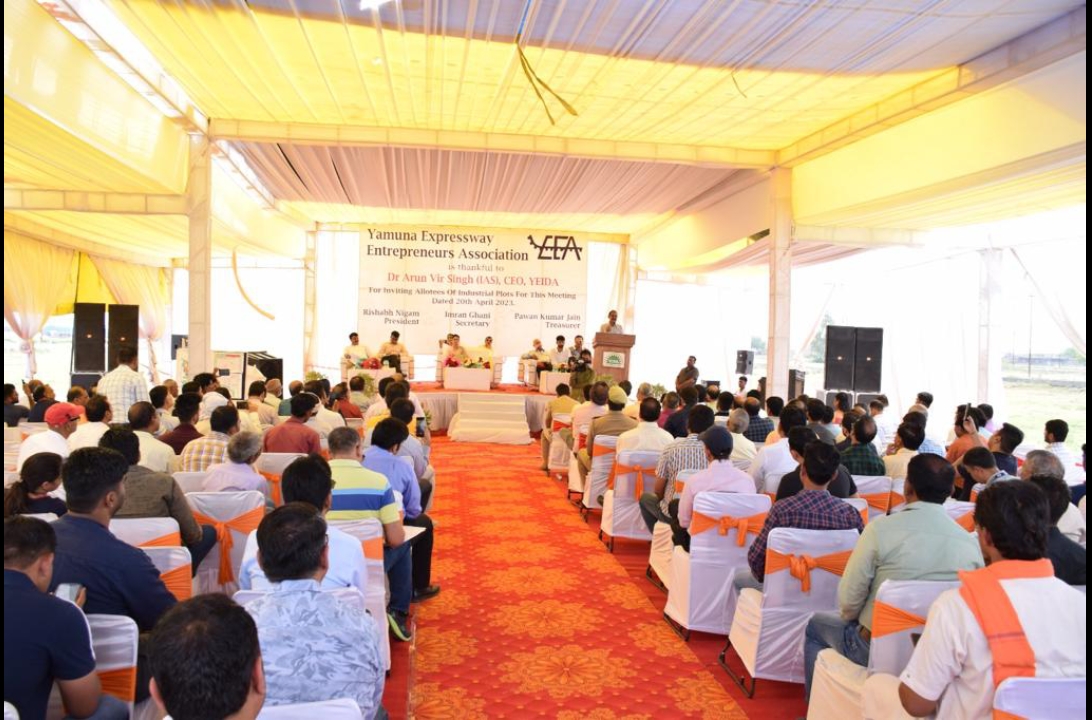 These important assurances given to the allottees
All the seven points raised by the Yamuna Entrepreneur Industry Association were replied by the Chief Business Officer on behalf of the authority. All the industries have been given assurance, for the safety of the establishment, a police post will soon be set up in Sector 32, timely issuance of checklist to all the allottees will be ensured, CR cell will be set up to solve the problems of all the allottees. But a separate industrial helpline desk will be made in which at least two to three personnel will be seated who will cooperate with the industrial allottees. All the allottees were assured of all possible help by the Chief Executive Officer. Along with this, the allottees were also informed about the progress of various projects in the Yamuna Expressway Authority area. It has been told that the authority area is far ahead of all the industrial areas of the country in terms of air connectivity and road connectivity. An international airport is under construction here, in which international domestic and cargo flights will start operating from next year. This under construction airport will be the third largest airport in the world upon completion. This airport is being constructed by M/s Zurich Airport International AG Company, the world's largest airport manufacturing company. The country's largest MRO will also be built at this airport. Apart from this, this industrial area of ​​the authority is also being connected to the Delhi Mumbai Expressway Corridor, the construction of the road connecting it has been started by NHAI. The authority has also planned to connect this industrial area with pod taxis. This area will also be connected by rapid rail in future. A cut was constructed on the Yamuna Expressway to provide industries in Sector 28, 29, 32, so that industrialists can easily reach their sites directly from Greater Noida. Proper arrangement of electricity has been made for industrial sectors. Semiconductor manufacturing unit is going to be set up on 91 acres near this industrial area. The Ministry of Commerce, Government of India is being formed by the Authority, Sector 28, Office of the Export Promotion Council, Government of India. So that necessary assistance can be provided to the industries to be established here.
These officers were present on behalf of Yeda
On behalf of the Authority, Dr. Arun Veer Singh, Chief Executive Officer, Monika Rani, Additional Chief Executive Officer, Shailendra Kumar Bhatia, Officer on Special Duty, Shailendra Kumar Singh, Officer on Special Duty, AK Singh, General Manager Project, Rajendra Bhati Deputy General Manager Project , Smita Singh, AGM Industry, Nandkishore Sundriyal, Staff Officer, Manoj Dhariwal Senior Manager Project, Ramji Dubey Manager, Vandana Raghav ALO etc were present.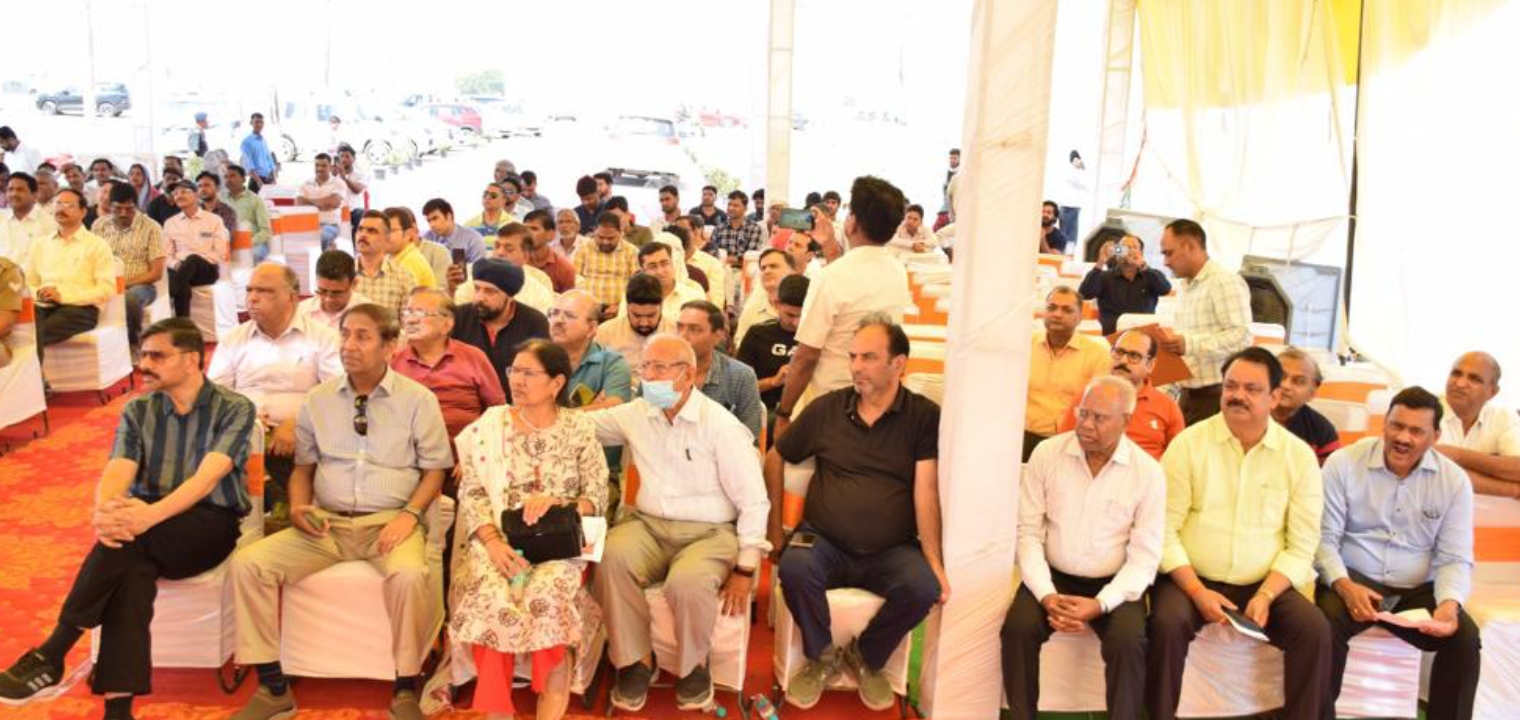 Source: dainikbhaskarup.com
: Language Inputs
This post is sourced from newspapers, magazines and third-party websites. For more information please check NewsDay Express Disclaimer.