While performing the responsibilities of home, family and office, women are so busy in their lives that they do not get time for themselves. Even they are unable to pay attention to their health. Due to aging and hormonal imbalance, many types of diseases develop in women. Breast cancer is one of them. If you are also going to enter the 40th year of your age, then be careful about breast cancer.
Cancer has become a common disease in today's time. Although there are many types of cancer, but the cases of breast cancer are increasing rapidly in our country. Every day we hear the news of some woman around us suffering from breast cancer. Breast cancer was the fourth most common cancer among many types of cancer till a decade ago, but today this cancer has become the most common cancer occurring in women across the country.
Dr. Shivam Shingla (MD. DrNB (Medical Oncology), ECM), is giving detailed information about the increasing cases of breast cancer in women after 40 years, to spread awareness about it, its causes and how to be safe from it. MRCP SCE, CASLU (University of Zurich)
Day by day the cases of breast cancer are increasing across the country. According to statistics, one out of every 29 women is suffering from breast cancer. However, till now the exact causes of this disease have not been known. Some researches have attributed the rising incidence of breast cancer to obesity, sedentary lifestyle, high caloric intake, heavy diet and exposure to environmental pollutants that disrupt the functioning of our body's hormones. .
At present, in comparison to western countries, cases of breast cancer in our country have started appearing after 40 years. Breast cancer cases are increasing rapidly in women. The survival rate of breast cancer in India is low as compared to western countries. Which is a matter of serious concern. The survival rate of women suffering from breast cancer is more than 90% all over the world, whereas in India this survival rate is between 40-60%.
Recognize the risk of breast cancer?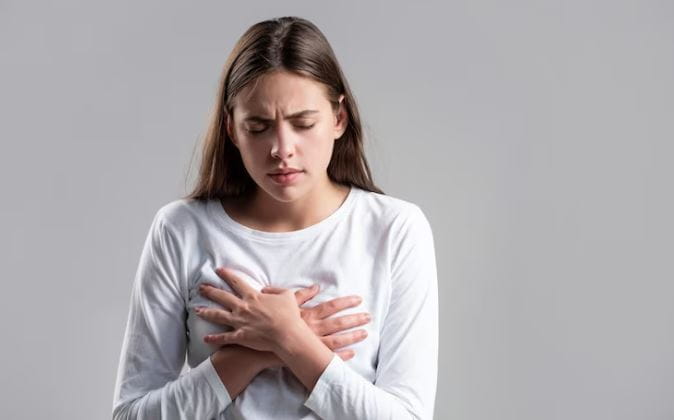 family History
Women who have already had breast cancer or ovarian cancer in their family, they are more at risk of getting breast cancer. There are some genetic abnormalities behind it (BRCA 1 and 2 mutations), which continue to run from generation to generation in the same family.
Along with aging, there are physical changes in women, due to which they may get breast cancer.
– Girls who have had periods before 12 years.
– Women who have had menopause after 55 years.
– Women whose breasts are very heavy, there is a higher risk of breast cancer than women with breasts of smaller size than normal.
Obesity, smoking and alcohol consumption, inactive lifestyle etc. are also lifestyle factors, which are responsible for breast cancer.
Get mammography (regular screening) done to reduce the risk of breast cancer
Through regular checkups, women can reduce the risk of breast cancer. Along with mammography screening, self breast examination helps in detecting breast cancer. Gynecologists also advise women first of all to get mammography test done every two years along with aging and do self-examination of your breast once a week.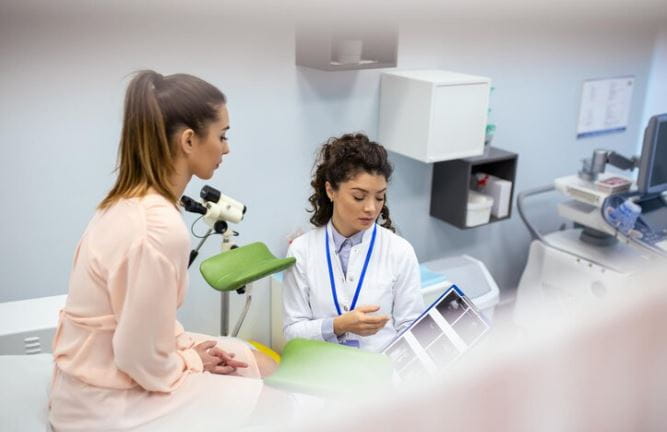 If you are 40 years old, then you need to get your breast checked regularly and adopt a healthy lifestyle by leaving unhealthy lifestyle. Breast cancer can be treated with advanced therapies in the field of medicine, but first the most important thing is to detect the disease on time i.e. in the early stages, so that the disease can be eradicated from the root.
Box Matter
According to the World Cancer Report in 2020 – To prevent breast cancer from progressing, it is most important that early detection and rapid treatment means that the disease is detected early and it is treated properly as soon as possible. Early symptoms of breast cancer can be detected through mammography screening and self-examination. In the early stages of breast cancer, such therapies are available, with the help of which this disease can be successfully treated and there are many such medicines, which can prevent breast cancer from recurring.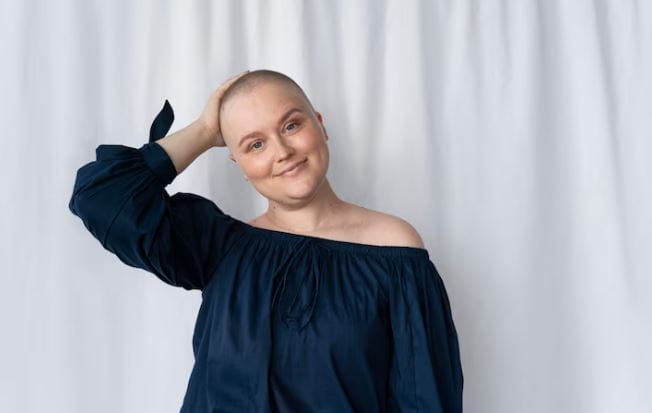 When treatment is started in the second and third stage of breast cancer, then the cost of treatment is very high. But breast cancer can be controlled by getting screened beforehand and adopting a healthy lifestyle.
Source: www.merisaheli.com
: Language Inputs
This post is sourced from newspapers, magazines and third-party websites. For more information please check NewsDay Express Disclaimer.