Highlights
Mamta Banerjee gave a public warning to Mahua Moitra, it has many meanings
Mahua complained soon after Gautam Adani-Mamata meeting
Mamta Banerjee has shown her national political ambition
Kolkata
TMC chief and West Bengal Chief Minister Mamata Banerjee publicly warned her own party's famous MP Mahua Moitra to stay within the limits set by the party. A video containing a message given by Mamta Banerjee in a very harsh way to her close MP is viral. There has been no statement from Mahua Moitra after this incident. But many meanings are being extracted from this public strife.
After all what is the whole matter, why did 'Didi' get angry
In fact, two days after the picture of Mamata Banerjee meeting industrialist Gautam Adani, Mahua not only complained against him to SEBI but also informed about it in a public forum. Not only did this exasperate Mamta Banerjee, but it also brought a streak of concern for her plan ahead.
Can Mahua turn the water done by Mamta?
According to TMC sources, at a time when Mamta Banerjee is inviting industrialists to invest in West Bengal and is also inviting top industrialists for this, Mahua's aggressive style and anti-industry stand created an uncomfortable situation for Mamta. Apart from Prime Minister Narendra Modi, all the industrialists of the country have been invited to attend the Business Summit in Bengal next month.
Is Mamta's anger on Mahua justified?
According to sources, Gautam Adani has assured investment of thousands of crores in Bengal in the same conference in his meeting with Mamata Banerjee. In such a situation, the way Mahua Moitra attacked, Patri felt that the plan of investment plan should not be derailed. Mamta's aggressive flare-up on Mahua is part of this strategy.
What is Mamata's strategy?
In fact, after winning the assembly elections for the third time in May this year, Mamata Banerjee has shown her national political aspiration. For this also she wants to break her image that she is against industry or investment.
Mahua Moitra is the active lead of TMC
It is known that Mahua Moitra is considered to be the most vocal and active leader of TMC on social media. Many of his speeches in Parliament have gone viral in the past.
Big blow to Mamta! NCP's Nawab Malik made this appeal to non-BJP parties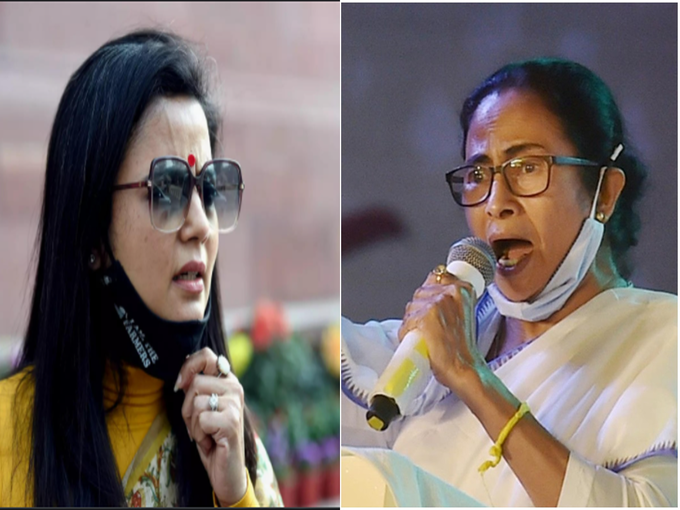 Mamta Banerjee warns Mahua Moitra on stage itself
.