They say no, necessity is the mother of invention. Something similar happened with Hiren Panchal of Gujarat. Hiren Panchal, originally a resident of Rajpipla city of Gujarat, living in Dharampur, is making many types of tools related to farming and horticulture.
Hiren has created about 35 types of small hand tools to make farming and gardening work easier. In just three years, the tools made by him became so popular that not only the country but also people from abroad are getting his farming tools.
Often farming and gardening work, people find difficult. Due to which the younger generation is hesitant to adopt it. Although, there are many hi-tech devices in the market today, but these expensive farming tools are out of reach of the backward tribal farmers. That's why Hiren did all his inventions keeping in mind the youth and backward farmers. At the same time, they are also getting orders from countries like America and Germany.
Talking to The Better India, Hiren says, "Small farmers often cannot afford to buy bigger machines and neither do bigger machines work for their small farms. In such a situation, cheap and light tools can be of great use to them."
Also read – This engineer made a low-cost machine, which makes barren land suitable for cultivation in hours
There was interest in practical knowledge not in books since childhood
Hiren has never been to college or school. He believes more in home schooling. At the age of 16, he went to the Vigyan Ashram in Pune. There he was given practical training of various types and practical knowledge of things useful in everyday life.
He says, "After coming from Vigyan Ashram, there were many changes in my life. I felt that it is better to do such work than to do big things, which can help small and needy people. I have learned more in life from experiences than from books."
After coming from Pune, he worked with 'Gujarat Vidyapeeth' for almost five years. In the Vidyapeeth, children are taught works like farming, gardening and handicrafts. There he was working on a project on alternative energy. Later, he got an opportunity to do the work of giving such education to the children there too.
On behalf of the Vidyapeeth, he also went to Germany under the one-year student exchange programme. After returning from Germany, he made up his mind to work in the village and joined an NGO named 'Prayas'.
During that time he did the work of propagating natural farming in 72 villages of Narmada district of Gujarat.
Hiren says, "When I was working in Narmada district, I saw that farmers had small farms here. Since it is a mountainous area, people have small holding-sized land there, there was also the problem of water.
Hiren himself used to cultivate the land of Prayas Sanstha, during which he too had to face many problems.
Also read: After selling 9000 machines to make wood from cow dung, now the dung drying machine is made
How did the idea to make Farming Tools come about?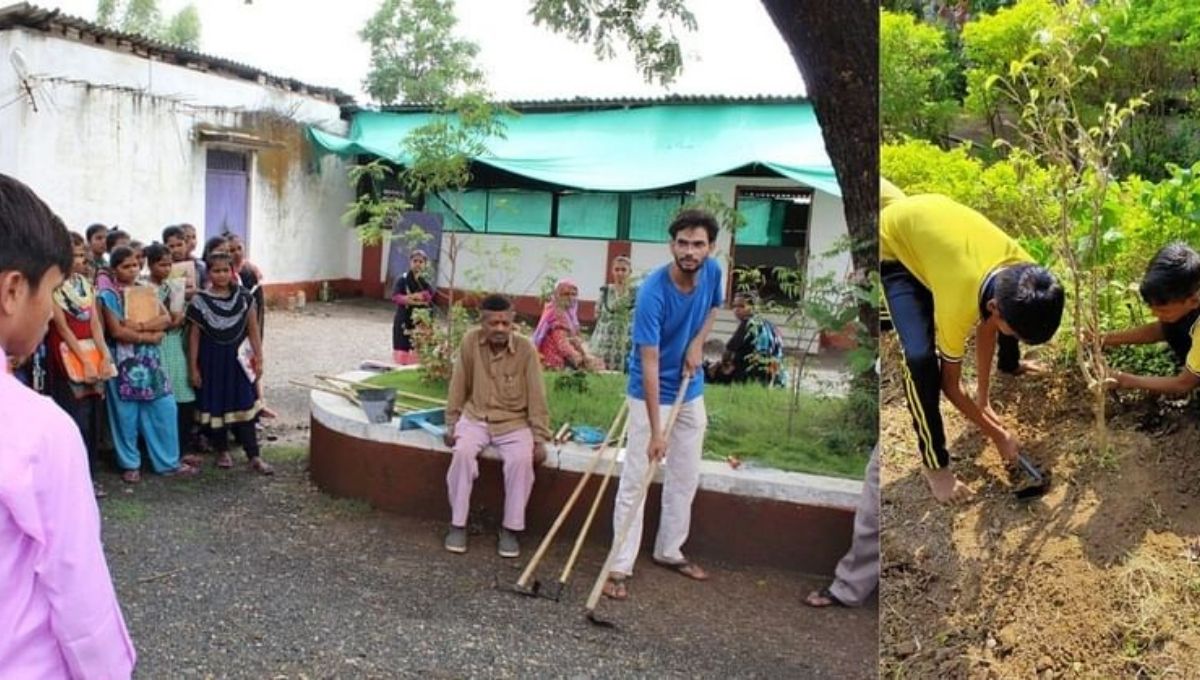 When Hiren was farming himself, he also faced many problems. Using his teachings from Vigyan Ashram, he started making farming tools to overcome the problems in farming.
Hiren says, "I started making these farming tools to do things like leveling the rocky ground there to cutting the grass. After which many nearby farmers used to come to me asking for those tools. For many women farmers who worked in the fields, these tools were very useful. That's when I thought of making tools for other people too."
Although his family lived in Rajpipla, he started working there for the farmers of the tribal area. His family was always aware of Hiren's thinking, so the family members supported him in this work.
start of clay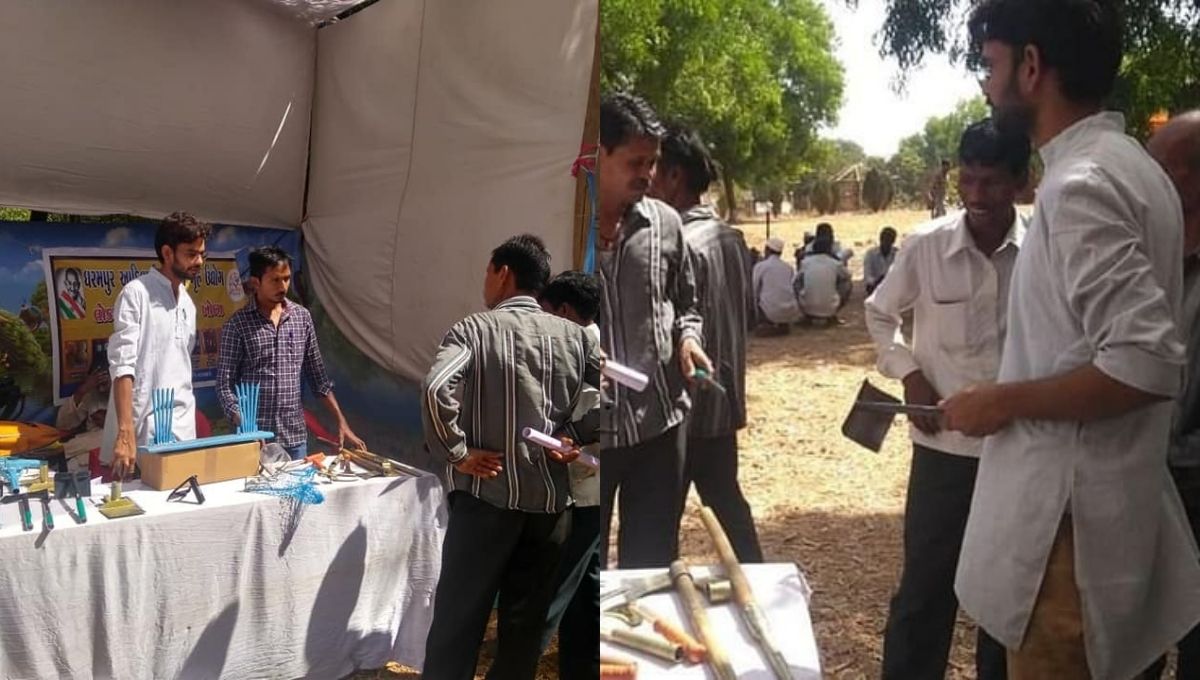 About three years ago he started a startup in Dharampur (Gujarat) with very little capital and with the help of local artisans. He named his startup 'Mittidhan'.
Hiren says, "I never aim to do big business. I want to reach more people. That's why I call it a social enterprise, not a business. But it is also true that you need money to do a sustainable job."
To work in a tribal area like Dharampur, he has been given his place by a local friend to use. Hiren says, "When I told my friend Paresh Rawal that I wanted to make such tools for small farmers, he gave me freebies to use at his place."
In the year 2019 itself, he applied for the fund under Startup India. Since earlier he had less capital, he could not work much. In the last three years, they have received close to 9000 orders. Also, they have designed a set of five farming tools to inculcate the interest of gardening in children. For which he has taken more than 500 orders.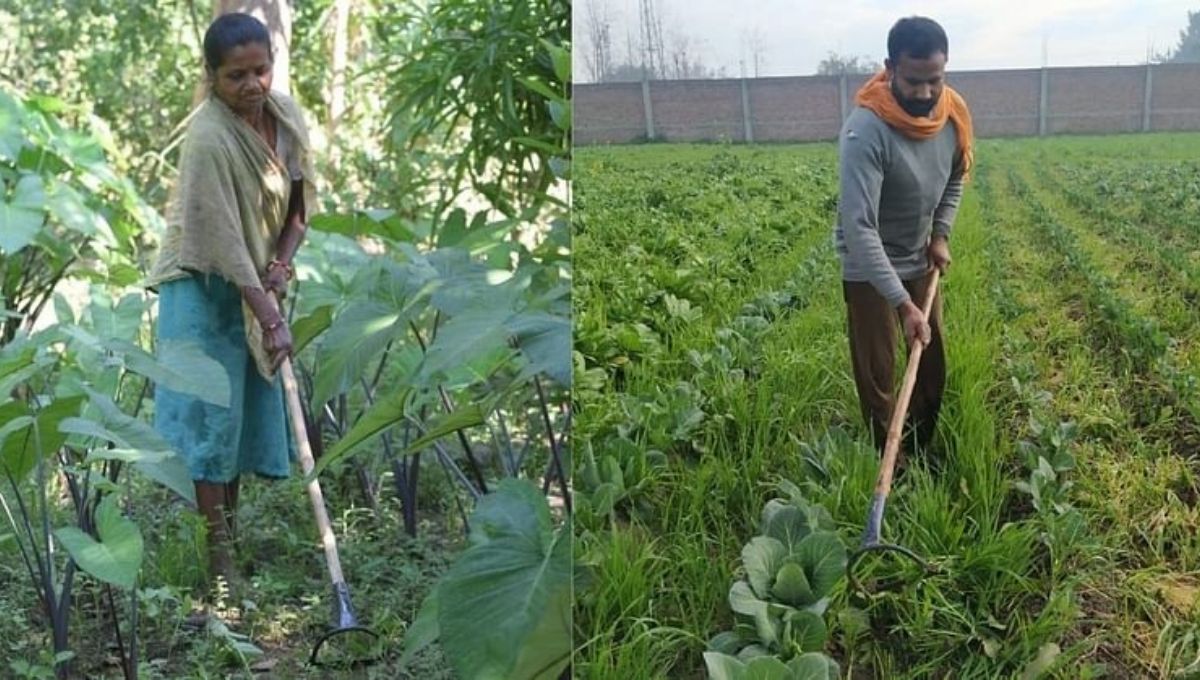 He also keeps getting orders from abroad through social media. They have 4,6 and 7.5 inch de-weeder for field weeding, nursery, garden hoe, push and pull weeder for weeding, waste mower slasher, rack weeder for small weed removal, weed 2-in – Rake along with weeder and shovel weeder, plow to remove debris from the ground, axe machine to remove coconut husk, and grab machine to get off the tree / lemon / sapphire / mango etc. Close to farming and horticulture There are 35 Farming Tools.
Their maximum price is only 200 rupees. The customers of these products are small farmers, so the price has also been kept keeping this in mind.
'Mittidhan' is currently earning Rs 1 lakh a month. At the same time, Hiren is also engaged in inventing many other inventions, including farming, keeping in mind the everyday problems of the people living in the village.
If you want to know more about 'Mittidhan' then click here.
Editing – G N Jha
Read also: Electric tractor which will save 25% money, millions of tonnes of poisonous gases will also be controlled
If you've been inspired by this story, or want to share any of your experiences with us, write to us at hindi@thebetterindia.com, or on Facebook and Twitter. Twitter Contact on