nbt news desk

A member of Maharashtra's Covid Task Force says that the third wave of the epidemic has started. According to media reports, Dr Rahul Pandit has said that it can now be concluded that the third wave has started in some clusters of Delhi and Mumbai.
third wave of corona
He has said that although the data of genome sequencing is yet to come out, it seems that the corona wave has again raised its head in the country. The speed with which the cases of Covid are doubling is indicating that this is happening because of Omicron. Right now it seems that the jump in cases is being caused by both Delta and Omicron.
Omicron in Mumbai Live: …So restrictions will increase in Mumbai? Increasing cases of corona increased tension
Appeal to people to take precautions
He also said that we will have to wait for ten days to see how the rate of admission of patients in the hospital remains with the increasing cases. He advised that people should follow the rules of prevention from Covid and if symptoms are felt then they should get themselves tested. The lockdown will be imposed only when the government feels that the health system is under tremendous pressure, otherwise if people take precautions, then there will be no problem.

Omicron in Delhi: Omicron patients are increasing in Delhi, 46% of the total corona cases are infected with the new variant.
things are getting worse
The situation in the country seems to be getting uncontrollable again due to Corona. Tension has increased due to increasing cases of corona in many states. At the same time, the first death in the country has also been recorded from the new variant of Corona, Omicron. The speed with which the cases have started increasing is giving the sound of the third wave. Experts have already predicted about this.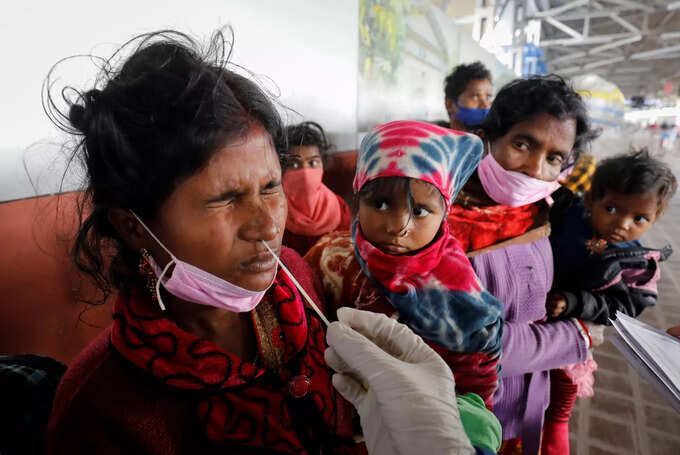 .