Queen Elizabeth II of England died on 8 September at the age of 96. Buckingham Palace confirmed this in a statement.
She was the Queen of Britain for more than 70 years.
Throughout his reign, people from many countries used to write letters to him and many people also got answers from the palace. However, because of the history of the British Raj, India had mixed relations with them; But there are some Indians who received a letter from the late Queen Elizabeth II.
We are telling you about four such Indians-
a 93 year old fanboy
Boman Kohinoor, the late owner of the famous restaurant Britannia & Co, described himself as the biggest fan of the British royal family. Over the years he had collected many memorabilia, such as a photograph of the Queen, which was sent to him on the occasion of Queen Elizabeth's Diamond Jubilee. At the same time, he also got cutouts of Prince William and his wife Kate Middleton. His most prized possession, however, is a letter from the Queen thanking him for his love for the British royal family.
When Music Mixed Two Cultures
Renowned late singer and composer Bappi Lahiri also received a letter of appreciation from Queen Elizabeth for her song 'Long Live Our Queen'. The song was a fusion of Ganesh Vandana and Rani's long life prayer. He received this letter when Bappi Da had sent the CD of this song to her on the 60th Coronation Ceremony of the Queen. In an interview, he had said, "When I got this letter, I was surprised but I was also very happy to see his humility."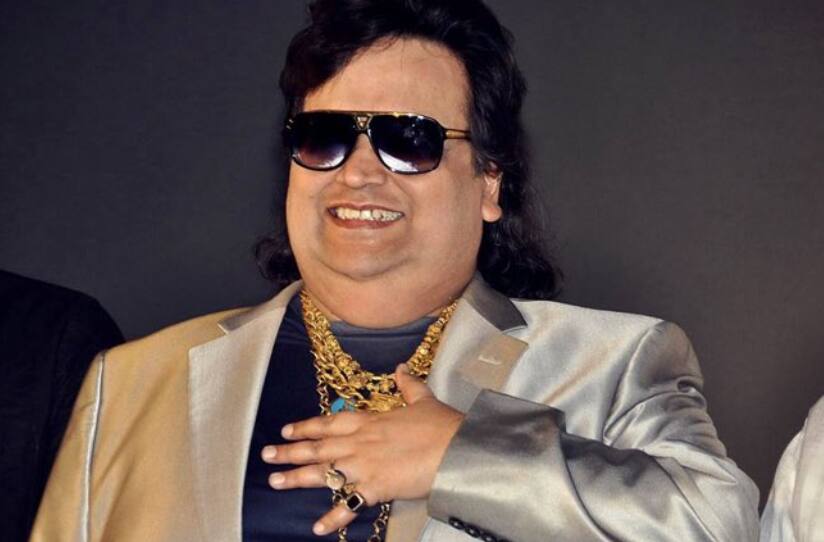 The Queen praised the art of the twin sisters
The twin sisters, Annaleet and Analeen, who hail from Thrissur, Kerala, also received a reply to their letter from the palace. In 2021, when she was in Class VI, the two sisters wrote to Queen Elizabeth inviting them to visit India, in response to which they received a letter of appreciation from the Queen. Along with their letter, the girls had also sent their own self-made paintings of Thrissur Pooram and Alappuzha backwaters to the queen. However, in the letter he received, it was written that the Queen would not be able to fulfill his wish, but admired his letters and beautiful paintings.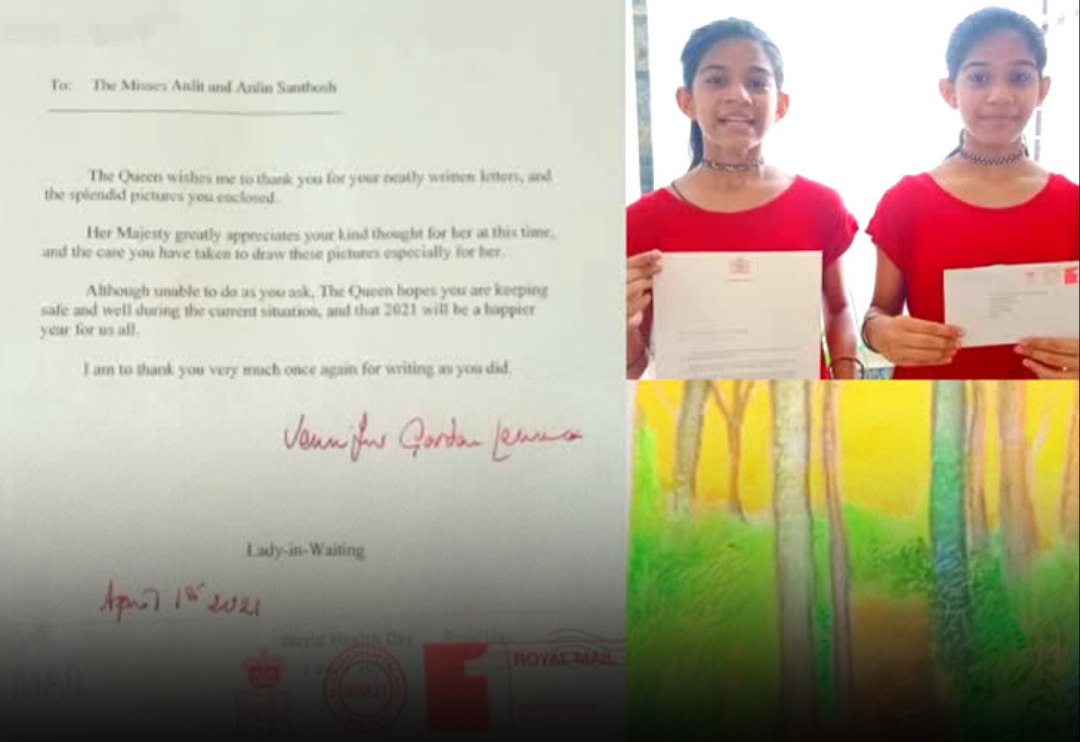 Letter to the poet who wrote a poem for Princess Diana
After the death of Princess Diana, Rajendra Prasad Pal of Goa sent a poem to the Palace with condolence and best wishes.
His daughter Sanchari Pal says, "My father was a big fan of Princess Diana and believed that she was a very important part of the Royal Family as people loved her. He changed the meaning of monarchy for the people."
For this RP When Paul received a letter of thanks from Queen Elizabeth, he was surprised. The letter said that the entire royal family is grateful to them for their sympathy in their hour of grief.
Sanchari gets emotional and says that her father has framed that letter from Queen Elizabeth.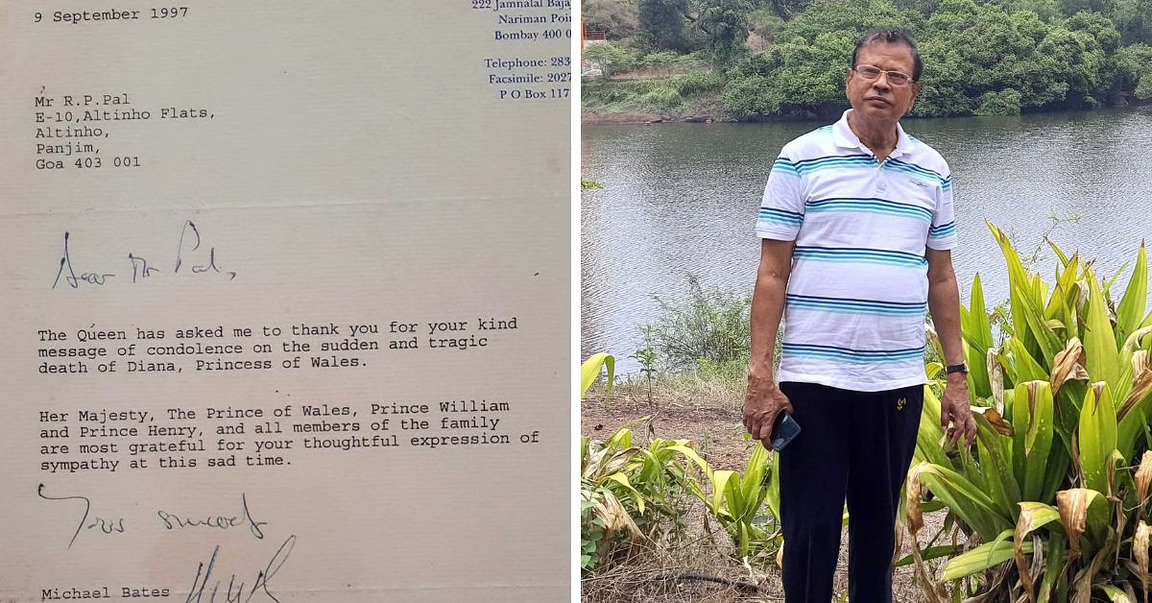 Source –
When Kohinoor met the British royal couple! by India Today, 11 April 2016
Will the Royal family visit Britannia? by Conde Nast Traveler, 7 April 2016
When Bappi Lahiri received letter of appreciation from Queen Elizabeth. On Throwback Thursday by Samriddhi Srivastava, India Today, 17 February 2022
The Queen appreciates Bappi Lahiri's thoughtfulness by Parag Maniar, Entertainment Times, 4 August 2013
Editing – Manabi Katoch
Source: hindi.thebetterindia.com
: Language Inputs
This post is sourced from newspapers, magazines and third-party websites. For more information please check NewsDay Express Disclaimer.