Whether someone's marriage is fixed or a breakup, husband and wife do not get along with each other, there is a rift with someone, someone loses their job or there is some other problem in someone's life, there are some people whom the neighborhood, family- Relatives, friends know everything about everyone's life and they enjoy a lot in conveying such things to others. Such people are called backbiters in our society and doing so is called backbiting. You will find such people everywhere in the office, locality, neighborhood.
However, in our society the word gossip is used in a very negative sense and gossipers are considered as villains. People like to stay away from such people and advise others to stay away from them too, but do you know that gossiping is also a kind of social skill, provided there is no harm to anyone and doing something while gossiping Things should be taken care of.
You will be surprised to know that gossiping or passing new information from one place to another is absolutely normal and we have got this habit naturally. The structure of human brain is such that we spread information further. It is counted in the language of psychology as a social skill. Many recent research says that gossiping helps in communication between people, due to which mental health is maintained, but it is also very important to set its boundaries.
some interesting facts
We have inherited the habit of gossiping. It is in our DNA.
When two people talk, 80 percent of their conversation is about others. They get a feeling of happiness by talking about others.
– Until such people do not share any information received with two-four people, till then they feel uneasiness.
– A study conducted on 467 people has revealed that out of 467 people, 433 people have the habit of gossiping, while only 37 people are those who are not interested in such gossip.
According to a research, gossiping is also like an addiction like cigarette or other drugs. People who get this addiction, they feel the urge for it again and again.
It is said about such people that if they do not share these things i.e. do not backbite, then even their food cannot be digested.
– A good gossip is the one whose information given in the gossip is trusted by the people.
benefits of gossiping
It is said that gossip is better than condemnation. That is, it is better to do some gossiping about someone than condemning them. Even though gossiping is not considered a good habit in the society and it is considered negative, but the truth is that gossiping has many benefits as well. It has a positive effect on our mind and body. There are many other benefits of gossiping.
Through gossiping, we share social information around us. Through this, we learn a lot about the social world around us and also learn from it.
Gossiping makes us happy, keeps us healthy and this habit also increases our age.
This increases the feel good factor. When two people gossip with each other, the level of oxytocin hormone increases in their brain. It is also called love hormone. Because of this hormone, we feel a different kind of happiness in the whole body.
– Research has to say that strong bonding is made by gossiping or backbiting. Trust grows between two people.
The habit of gossip also works as a stress buster. If you are under a lot of stress then start gossiping. Within a short time you will start feeling relaxed. The stress will go away and you will start feeling better.
Why shouldn't you gossip?
– The person who gossips always keeps searching for shortcomings or weaknesses in others.
This habit of his causes a fight or estrangement between two people.
By doing this, his self is also defamed in the society and he falls from everyone's eyes.
Everyone likes to stay away from such people and no one likes to be in their company and he gets lonely.
Very few can become friends of such people.
No one ever trusts a person who gossips. They feel that the person who is gossiping about someone else in front of them today, will gossip about them somewhere else from tomorrow.
Along with gossiping, many bad habits like lying, doing evil, creating differences, condemning, etc. also take birth in the mind of a gossiper.
Take these important precautions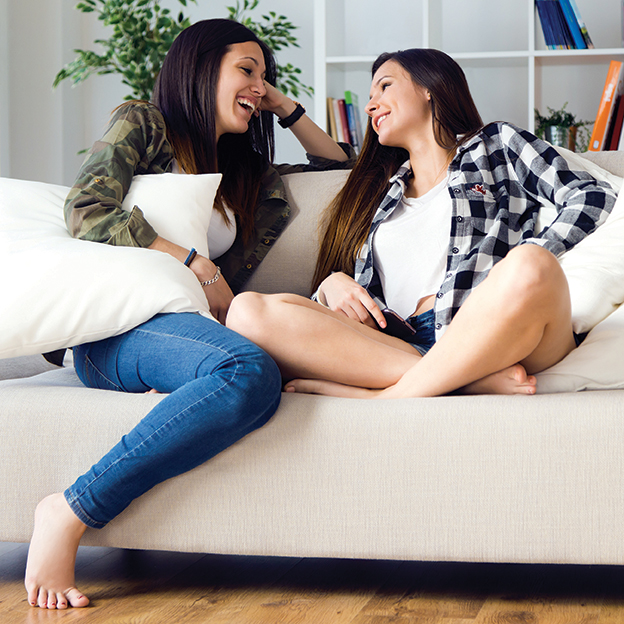 – Such information about someone which a person has forbidden to share with anyone else, then keep it confined to yourself.
– Do not share negative things with others with wrong purpose by applying salt and pepper, it also spoils your image.
Understand the difference between gossiping and talking bad about someone. Keep in mind that the gossiping done by you should not defame anyone.
Set a limit for your gossiping. Do not peep into someone's life just because you can get some information from him and spread it among people.
Source: www.merisaheli.com
: Language Inputs
This post is sourced from newspapers, magazines and third-party websites. For more information please check NewsDay Express Disclaimer.