New Delhi
Prime Minister Narendra Modi had apologized to the farmers with the withdrawal of all three agricultural laws. After this the farmers called off the agitation. After the end of the farmers' movement, the farmer leaders involved in the United Kisan Morcha have taken a different path. Gurnam Singh Chaduni had announced a political party almost a year ago. Now 22 organizations out of 32 participating in the farmers' movement have announced to contest the elections.
Election to all assembly seats of Punjab

Out of 32 organizations involved in the farmers' movement, 22 organizations have come together to announce a political party. The name of the party has been named Samyukta Samaj Morcha. The front has claimed that it will contest all the 117 seats. It is possible that some more organizations will join them in the coming time. The leader of the party will be Balbir Singh Rajewal. The United Kisan Morcha has made it clear that it will not contest the Punjab Assembly elections. About a dozen big organizations have announced to continue the mass struggle.
22 farmer organizations formed a party, then doubts became true, big farmers did politics under the guise of agitation
United Kisan Morcha will not contest elections
The United Kisan Morcha (SKM) has clarified that they are not contesting the Punjab Assembly elections. This information was given by the leader of the 9-member coordination committee of the Morcha, Jagjit Singh Dallevalov, Dr. Darshanpal. He said that the United Kisan Morcha which is a platform of more than 400 different ideological organizations across the country is formed only on the issues of farmers. There is no call for boycott of elections and no understanding of contesting elections.
Names of 32 organizations not used
He said that it was made by the people to get their rights from the government and after the abrogation of three agricultural laws, the struggle has been postponed, the remaining demands will be decided in the meeting to be held on January 15. Regarding 32 organizations in Punjab, he said that there was no consensus on going jointly in this assembly election. He said that it has been decided that the individuals or organizations participating in the elections will not use the names of the United Kisan Morcha or 32 organizations. Doing so will result in disciplinary action.

Farmers movement scattered as soon as agriculture law was withdrawn, Chaduni formed a political party, what will Rakesh Tikait do?
This leader is currently away from politics
The leaders clarified that in front of 32 organizations Krantikari Kisan Union (Dr. Darshanpal), BKU Krantikari (Surjit Phool), BKU Sidhupur (Jagjit Dallewal), Azad Kisan Committee Doaba (Harpal Sangha), Jai Kisan Andolan (Gurbakhsh Barnala), Dasuha Sugarcane Sangharsh Committee (Sukhpal Duffer), Kisan Sangharsh Committee Punjab (Inderjit Kotbudha), Lok Badi Insaaf Welfare Society (Baldev Sirsa) and Kirti Kisan Union Punjab (Hardev Sandhu) have taken a clear stand against contesting elections.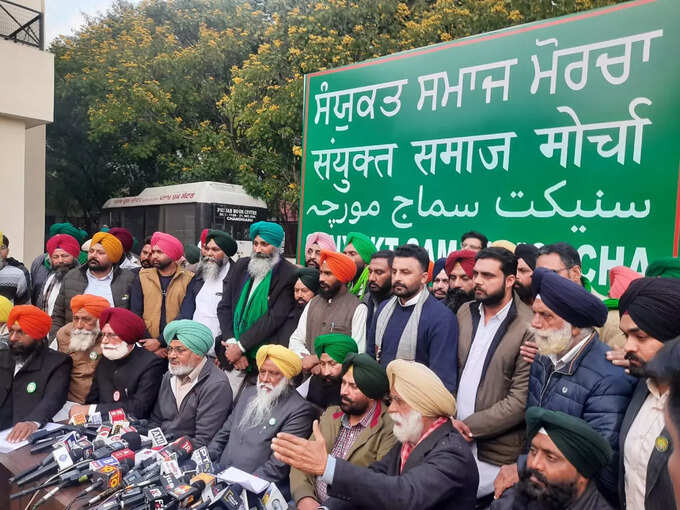 .