Highlights
Vicky Kaushal and Sara Ali Khan's troubles may increase in Indore
Scooty number on the bike used by both of them for shooting
Scooty owner is upset seeing this, complains to police
Indore Police Commissioner said that this law is wrong
Indore
A film is being shot in MP's Indore (Indore News Update), whose name is Luka Chuppi 2. In this one shot, Vicky Kaushal is turning Sara Ali Khan on a motor cycle. The number of that motorcycle is fake. When we investigated it, it turned out to be an Activa vehicle number. His owner told that I also saw in the news paper that how someone is driving a motorcycle on my car number.
In such a situation, the question is whether it is hide and seek 2 or rigging! Yes, such a shocking case has come to the fore. In this, the 'rigging' of the filmmakers has come to the fore. The bike on which Vicky Kaushal and Sara Ali were roaming during the shooting, has turned out to be a scooter. The shocking thing is that without consent or contact with the scooter owner, the film makers pasted this number on the bike.
'I felt with me, who is standing like me', said Gavaskar in praise of Tahir Bhasin, who played his character in the film 83
Now the real owner of this number is perplexed. During the shooting of the film in Rajbara and Jawahar Marg area on Sunday morning, the bike number Vicky was riding with Sara behind, has been given as MP-09 UL 4872. When we investigated the matter, it turned out to be the scooter (Activa) of Jai Singh Yadav, a resident of Sunder Nagar in Banganga area.
Kalicharan Maharaj Sedition Case: Sedition case on Kalicharan, hear the story of arrest from Raipur SP
Scooty owner Jai Singh Yadav told that MP-09 UL 4872 is his own scooter number. He bought this vehicle from the showroom located at Aerodrome on 25 May 2018. When Yadav came to know about the handiwork of the film's people, he was surprised. Said – this cannot happen. I have no idea about this. How did the film people put my scooter number on the bike? If there is some incident or accident with that car, then who will be responsible, if I get trapped then it is me.

these are the rules
In this case, when we talked to the Indore Police Commissioner, he told that the rule is that the same vehicle cannot have two numbers. This is a crime. It has come to the fore in the past that when there were two vehicles of the same number, one of them was registered, while the other was stolen. In such a situation, a case is registered by the police under IPC sections. Now it has to be seen whether the police register a case against actor Vicky Kaushal or the director.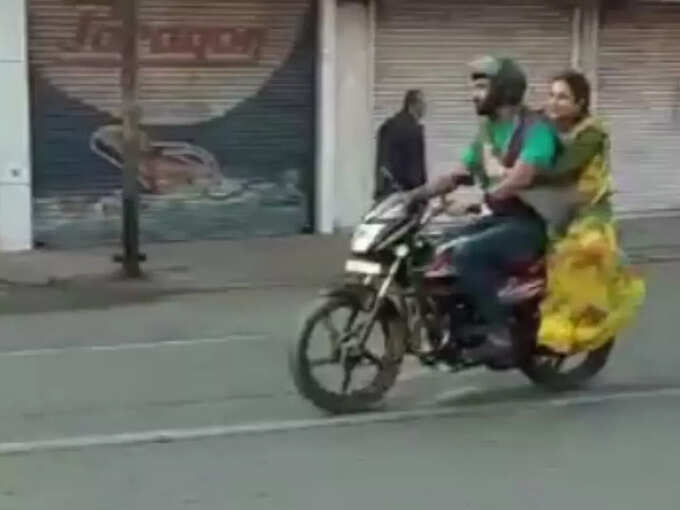 .