It's from the 90s. Sanjay was studying architecture from Mumbai. During that time one day he went to meet his friend. There he was talking to his friend's father. In talks, Sanjay's friend's father advised him that he can use solar panels for his personal needs.
Speaking with The Better India, Sanjay explains, "I was living in a rented room and was finding it difficult to cope with the Mumbai heat. My friend's father advised me to install a small solar panel so that the room fan can run smoothly." Sanjay says that at that time he was also studying about alternative energies. So he got interested in it and decided to give it a try.
Presently Sanjay is working as Architect in Hubli. He says, "I bought a small panel of 12V and 40W and placed it on the window sill (sun shade). This gave me enough energy to run a table fan and a bulb in my room throughout the day. It saved me from the scorching heat and reduced my expenses."
When Sanjay returned to his home in Hubli in the year 2000, taking lessons and inspiration from his first use of solar energy, he decided to plant it in his native place, Hubli as well.
As of today, his home and office run entirely on solar energy, which helps him save Rs 2 lakh per year.
In 1996, when Sanjay first started experimenting with solar energy, the panels were expensive. Over the past two decades, the price has come down and it is now much more affordable. In 2001, he also installed a solar water heater at his home and then gradually installed smaller panels to light up his corridors and gardens.
Says Sanjay, "I had to get solar panels from places like Mumbai and Gujarat. Smaller panels generate less power, but they were less expensive than larger panels at the time." Moving on in 2007, he bought a 1kW solar panel and removed his 1kW power inverter at home.
Then in 2013, when he and his family moved to a new house at Bhavani Nagar in Hubli, they installed 165W 36V solar panels. "They generate less power, but we manage our TVs, fans and lights comfortably," says Sanjay.
Sanjay runs an architecture firm with his wife Suhasini. He completely transformed his office in 2020 by installing solar panels of 3kW capacity. He says, "It has been two years since our office is completely running on solar energy. We run five computers, printers, plotters and everything without a grid."
How much do you save by installing solar panels?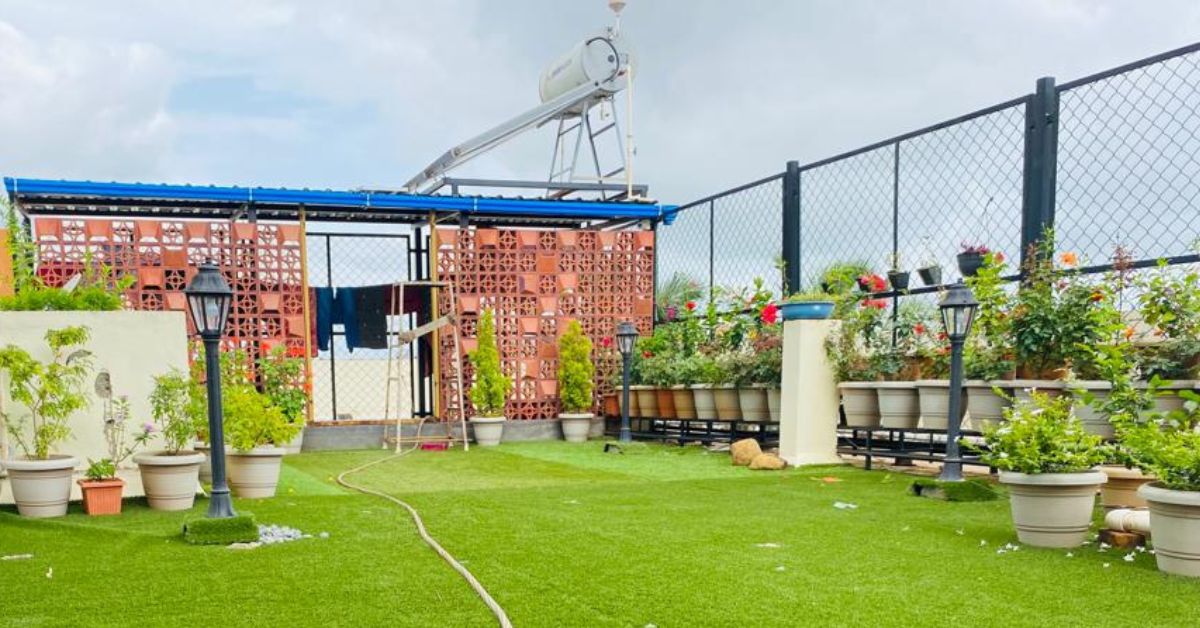 Sanjay told that earlier the electricity bill of his office used to come to around Rs 4,500 to 5,500 every month. But since they have started using solar energy, they do not have to pay electricity bills. They pay basic meter charge only to HESCOM (Hubli Electricity Supply Company).
After successfully running his office on solar energy for over a year, Sanjay's next move was to transform his home as well. He says, "I installed solar panels that can generate an average of 4.5kW of energy on my roof. With this we stopped using the grid completely."
"We are now running all our appliances with solar energy, including two fridges, washing machines, dishwashers, four air conditioners and our two electric cars," says Suhasini.
She adds, "Earlier we used to pay around Rs 4,000 as electricity bill every month, but now we do not have to spend anything on electricity bill. Also, we transfer the remaining energy to HESCOM Grid and they pay us around Rs 500 to Rs 1,000/month."
How many panels are installed in total?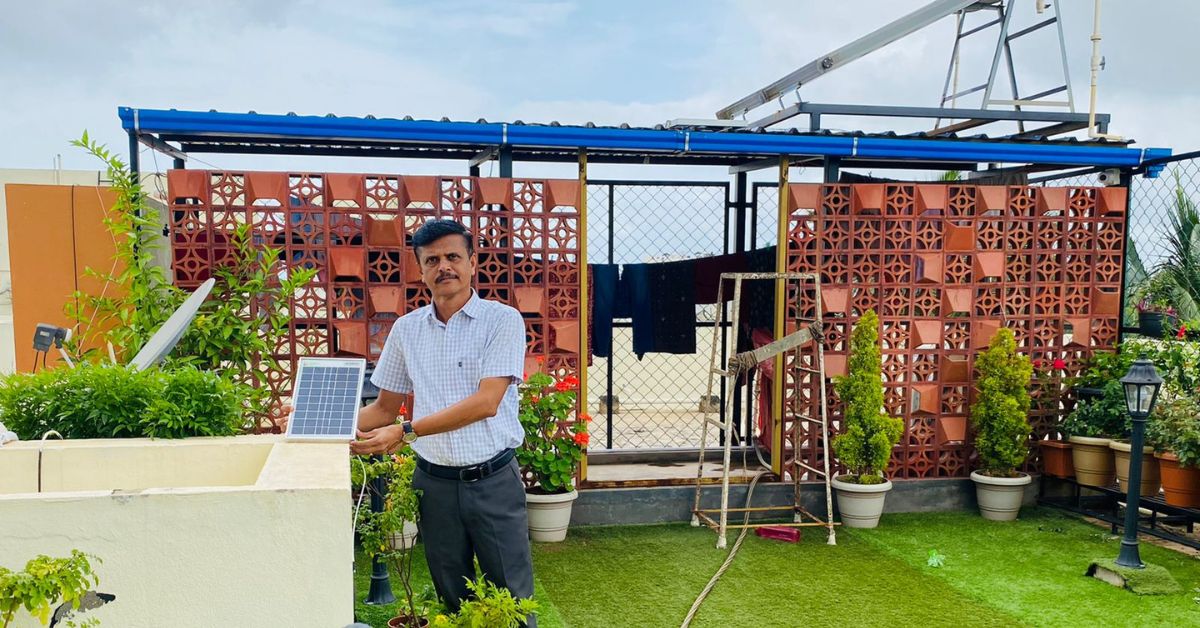 Sanjay explains that he and his wife have to travel very often to different sites every day, so they needed two separate vehicles. He says, "We used to spend around Rs 12,000 every month for fuel on a petrol-powered vehicle. But since we switched to EVs, we didn't have to spend a single penny, as we charge them at home using solar energy."
Sanjay says that he is saving around Rs 18,000 every month on personal expenses, which includes household electricity bills and fuel expenses.
Apart from his office and home, Sanjay is also using solar energy on his two farms. He says that he has a mango orchard in Misrikoti village near Hubli, where solar energy is mainly used for irrigation.
"I have installed 3KW solar panels, which help run high power pump sets to water the entire five acres of land," he says. Apart from this, he has installed 1KW panels in his other two farms, which are only for lighting lights.
Sanjay also suggests using small solar panels for basic purposes. He says, "In our house, in addition to the 4.5kW solar panels on-grid, we have installed several micro solar panels, which are placed on windows and balconies around the house. These micro panels generate small amounts of energy and are used to power our corridors, terrace gardens, balconies and even bedside lamps."
How much did it cost and what would you like to suggest?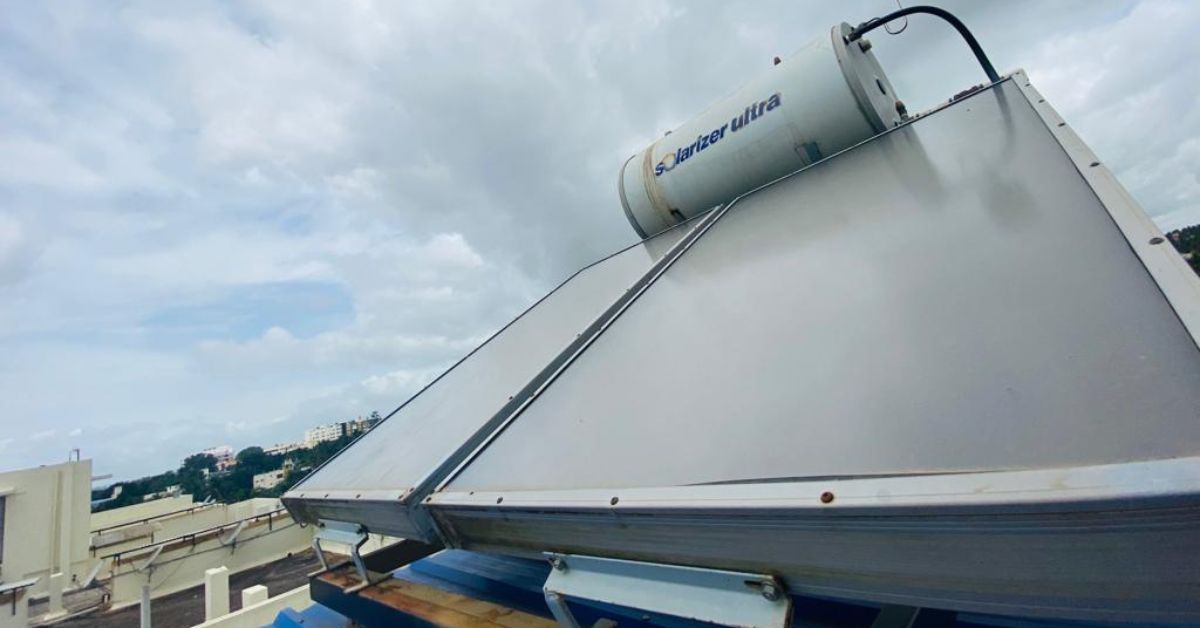 Sanjay suggests that people can experiment with these micro panels first and then move on to an on-grid system. He says that there are still many misconceptions among people about solar panels and energy generation. People think that they do not generate energy during the rainy season. But even during cloudy or rainy days solar panels are charged, which can generate about 60 percent of the required energy.
"The panels generate 5kW of power, although people forget that they do not require that much energy in a day," he said. There is also a lot of misunderstanding among people regarding the cost of installing solar panels. "To install solar panels of 4.5kW to 5kW capacity (is an on-grid system) we need around Rs 3 lakh, which includes the cost of erecting the panels and structure," he says.
He further added, "If we put that Rs 3 lakh in a fixed deposit, we can get Rs 1,200 every month as interest. But if we invest that money in setting up a solar energy system, we can save on electricity bill charges every month and the monthly interest amount will almost triple as compared to fixed deposits. So, within a few years, we will get back the money we have invested."
Original article: Anjali Krishnan
Editing: Archana Dubey
Also read: Can't install solar panels on the roof? So know how 'Solar Biscuit' is installed, you can save money
Source: hindi.thebetterindia.com
: Language Inputs
This post is sourced from newspapers, magazines and third-party websites. For more information please check NewsDay Express Disclaimer.