Every year lakhs of people die in road accidents in India. There are also some cases that if they get treatment at the right time, then people's lives can be saved. But, for fear of getting into legal trouble, many do not want to come forward for help.
Today we are going to tell you the story of a person who has not only saved the lives of more than 150 people by showing humanity, but has also helped in giving a new strength to thousands of differently abled children.
This is the story of Manoj Patel living in Dewas, Madhya Pradesh. Manoj is basically a farmer, but he is recognized in the society as a helper to save the lives of people in trouble.
Manoj told The Better India, "We have helped more than 11 thousand children get free treatment apart from saving 152 lives in road accidents so far. Along with this, the six newborn children left unattended have also been given to the government, making them their cradle home.
how did you get inspiration
About this, 39-year-old Manoj said, "It is more than two decades old. Then I used to study in school. One day, while playing cricket in the school grounds, a child suffered a severe injury and became unconscious. I took him to the hospital. It was an experience that inspired me to help people."
He says, "Today, instead of helping the injured in road accidents, they just ignore them. But, if the injured get treatment within an hour of the golden hour, then the risk is less.
According to Manoj, this process of rescuing the injured patients in a road accident started about 12 years ago.
He says, "When I first saved a person injured in a road accident, he was bleeding profusely. When I took him to the hospital, the doctor said that it would have been difficult to save his life if he had been delayed for 10-15 minutes more."
how do work
Manoj says, "I used to post my story of saving people on social media. This inspired many people and they joined my initiative. I currently have more than 150 people from Madhya Pradesh in my team."
He explains, "If we are passing somewhere and someone gets injured in a road accident, we immediately take them to the nearest hospital, whether private or government. Today, even in private hospitals, first aid is easily available to the injured. We run our team through WhatsApp groups."
Apart from this, Manoj also gets calls for help from many places. In such a situation, he immediately calls for an ambulance service.
He says, "I have also converted my car into an ambulance. Everyone in the area knows my phone number. If they need any help, they call me immediately and I take them to the hospital."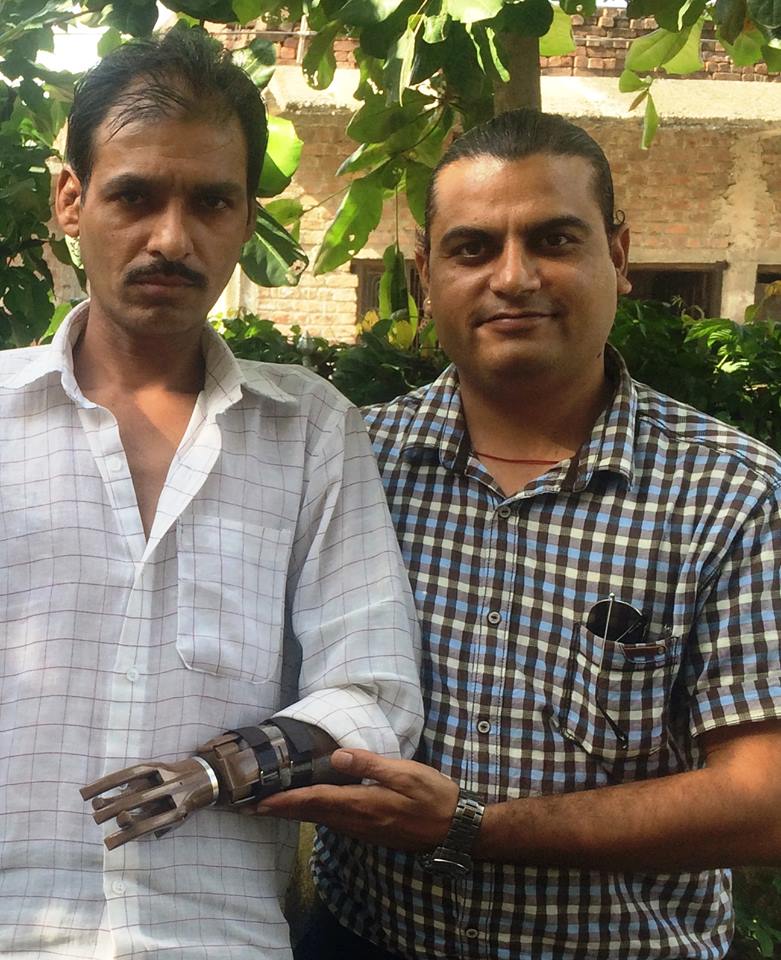 At the same time, apart from the injured in road accidents, Manoj has also helped more than 11 thousand differently-abled children to get treatment.
He says, "I also run an NGO named 'Oranges' to help such children. Under this, we have links with some national and international NGOs as well as some doctors from private hospitals. We take the children to the places where they get free treatment."
He adds, "Many people, after the birth of a child, leave them on the street. This is a very worrying thing. We have built a cradle house in the local government hospital where people can leave their unwanted child. Then we hand over those children to the government. In this way we have saved a total of six children so far."
One of those who got help from Manoj, 29-year-old Jeevan, a resident of Indore, says, "This is about 10-11 years old. I was crossing the street with my friends. Then a vehicle hit my right leg a lot. After a few days the doctor said that there was an infection in the leg and it had to be amputated. Our family does farming and it was very difficult for us to bear the expenses. Then, my father spoke to Manoj and he helped us a lot. It was only after their efforts, after six-seven months that we got our fake leg.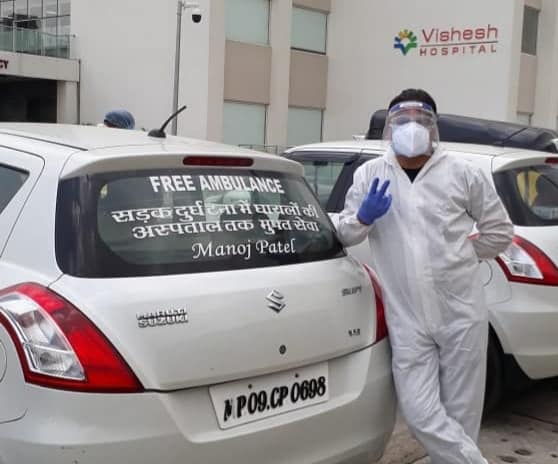 Manoj has been honored with many awards like 'Jio Dil Se Award', 'National Ratna Award – 2020' by My FM 94.5 for these works.
However, they also have to face many problems due to their efforts.
He says, "We have to face minor expenses for these works, which we raise together amongst ourselves. We are farming people, due to which we sometimes have little money problems, but there is also a shortage of time. But we never shy away from helping people. The family also has full support in this effort.
awareness needed
Manoj says, "Many people feel that if they help the injured, they will get into a legal issue. But I have not faced such troubles till date."
He further adds, "The government has started the 'Good Samaritan' scheme to promote the help of road accident victims. Under which the person who takes the injured to the hospital during the Golden Hour will be given 5000 rupees as a reward. This scheme has been started this year."
He says that under this scheme, the person who saves the most people in a year will be given a prize of five lakh rupees. Whereas, the second and third place winner will be given a prize of Rs 3 lakh and Rs 1 lakh respectively. If this scheme is promoted, then the number of people killed in road accidents in the country will definitely come down.
Emphasis will have to be given on training
Manoj explains, "The number of vehicles in India is only one percent compared to the whole world. But in road accidents this figure is 11 percent. From this one can guess how dire the situation is."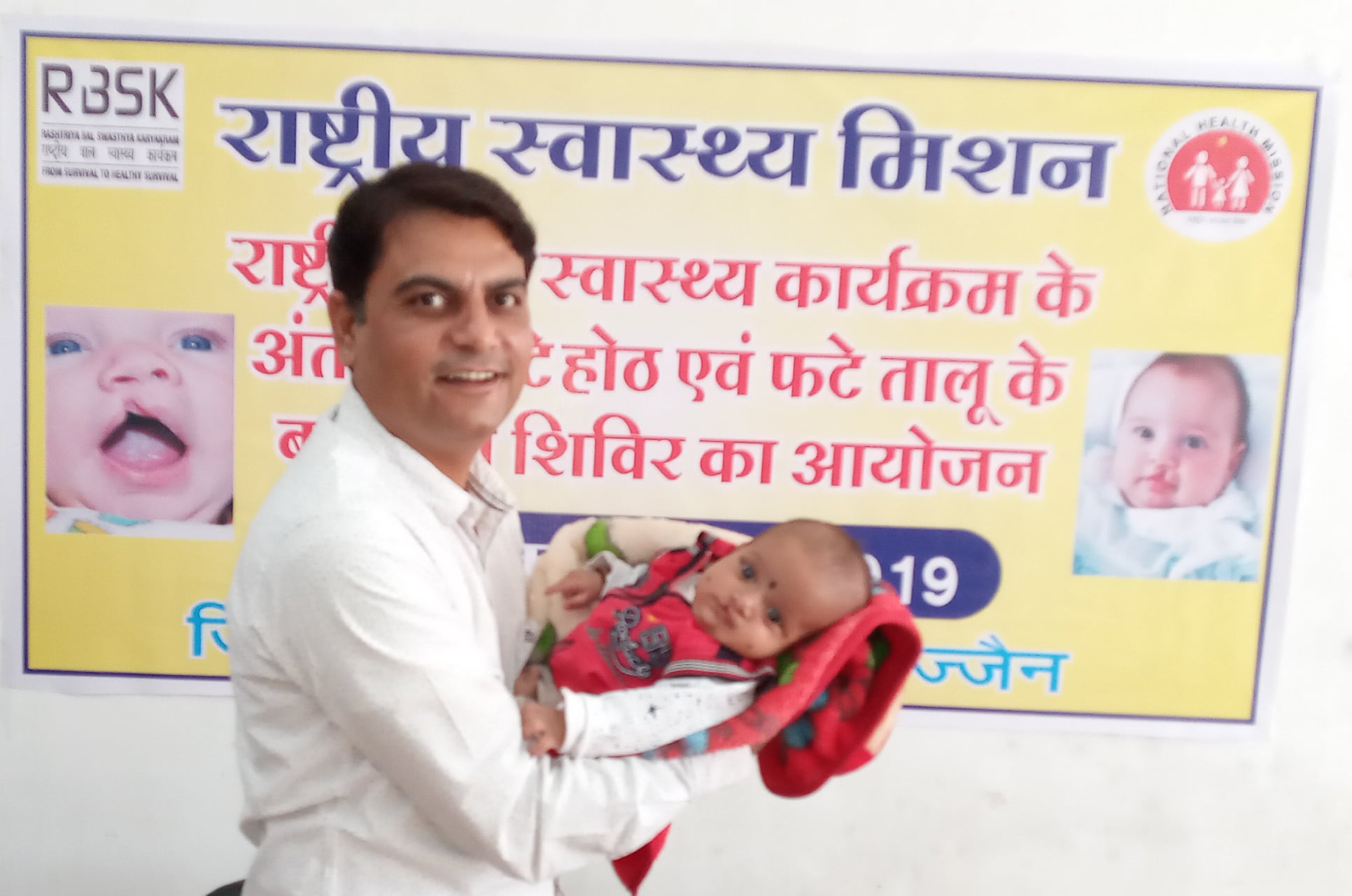 He further adds, "The biggest reason for road accidents is poor roads as well as lack of good training. It is often seen that people here get driving license even without good training. The most dangerous is the driving of minors."
"A better option can be to make children aware of road safety from class VI by including driving in the school curriculum," he says.
What do appeals
Manoj appeals to the people, "We have helped people with very limited resources. It is not necessary that you always help people in a big way. If you are able to help even one person, you must."
He says in the end, "I have donated my eyes, kidney, heart to liver to help people even after life."
Hope you all got inspired by this story of Manoj Patel. The responsibility that Manoj has taken to help the people is commendable. The Better India salutes his spirit.
You can contact Manoj Patel at morangessws@gmail.com.
Editing – G N Jha
Also read – Latur Earthquake: When this army soldier met the rescued girl after 25 years
If you've been inspired by this story, or want to share any of your experiences with us, write to us at hindi@thebetterindia.com, or on Facebook and Twitter. Twitter Contact on