Highlights
Schools up to class VIII closed in UP from December 31 to January 14
Decision taken due to rising cold wave and severe cold
Winter holiday is being given for the first time at the government level.
Decision in view of the threat of Omicron and the third wave
Lucknow
In Uttar Pradesh, schools up to class VIII have been announced to be closed for 15 days. These schools will remain closed from December 31 to January 14. The state government has taken this decision due to the increasing cold wave and severe cold. Under the order of Time and Motion Study of Basic Education Department, winter vacation is being given for the first time. Earlier, under the orders of the District Magistrate, schools in different districts have been on holiday.

For the first time, the government announced winter vacation
There is a forecast of cold weather in the new year. Since Tuesday, the rain in different parts of the state has increased the thaw. Due to this, for the first time, the state government has announced winter vacation from the government level.
Opinion: 200 in weddings, but 1 lakh people in rallies… how is this preparation to deal with the third wave of Covid?
Covid increased, will not be able to force children to come to school
It is believed that the threat of Omicron and the knock of the third wave of Corona also forced the state government to take this decision. In view of this, now the school will not be able to force any student to come. Parental consent must be obtained before sending children to school. It will be mandatory for teachers, staff and students to wear masks.

UP Omicron News: Corona again gaining momentum in UP, 80 new cases came after 5 months
There will also be online classes as an option.
Uttar Pradesh Board of Secondary Education has issued detailed guidelines. Council Secretary Divyakant Shukla has directed the Divisional Joint Directors of Education and DIOS to implement it strictly. Schools will have to make arrangements for online education as an option. If anyone in the school shows symptoms of cold, fever, then the school will have to make arrangements to take him home immediately.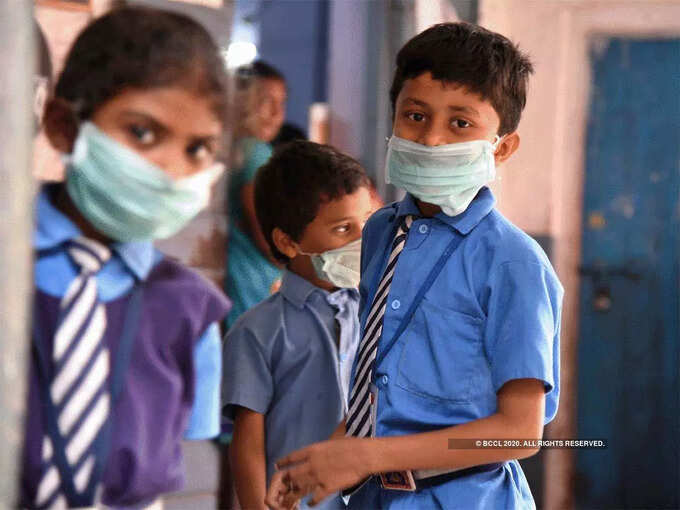 .