New Delhi. Reserve Bank of India i.e. RBI has extended the date for depositing Rs 2000 note in the bank or exchanging it with other notes till October 7. RBI issued a circular saying, 'After the expiry of the stipulated time of withdrawal process, on the basis of review, it has been decided to extend the existing system of deposit and exchange of Rs 2000 notes till October 7, 2023.'
Earlier, quoting the news agency, it was reported that if the Rs 2000 note is not exchanged by September 30, its value will become zero from the next day i.e. October 1. However, sources had informed that RBI may extend the deadline for exchanging notes till evening. This happened and RBI extended the deadline for exchanging Rs 2000 notes by a week.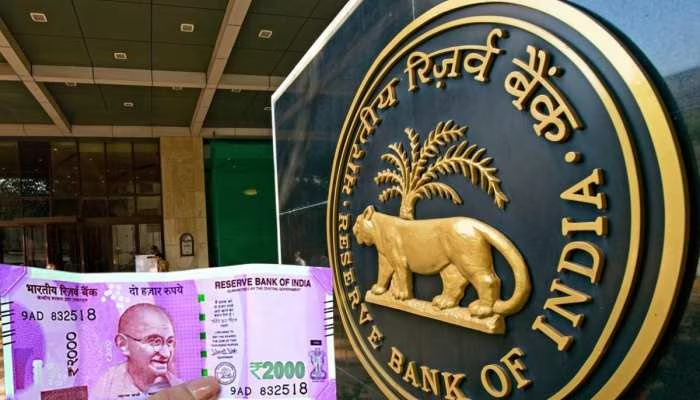 Earlier, on May 19 this year, RBI had issued a circular asking to deposit or exchange Rs 2000 notes in banks by September 30. According to the data received from banks, till May 19, 2023, a total of Rs 2000 notes worth Rs 3.56 lakh crore were in circulation. Out of this, till September 29, notes worth Rs 3.42 lakh crore have been returned. Now only Rs 0.14 lakh crore worth notes are in the market.
2000 note came in 2016
The Rs 2000 note came into the market in November 2016. Then Prime Minister Narendra Modi had announced the demonetization of 500 and 1000 rupee notes. In their place, new notes of Rs 500 and Rs 2000 were issued in the new pattern. However, RBI has stopped printing of Rs 2000 notes from the year 2018-19. Whereas in 2021-22, 38 crore 2000 rupee notes were destroyed.
Is any document required to exchange notes?
No, these notes can be easily exchanged without any document by going to the bank. Banks have also been informed about this so that there is no problem in exchanging notes. According to the guidelines issued by the government, no documents of any kind will have to be given to exchange notes in the bank.
Up to the limit of ₹ 20,000 at a time, ₹ 2000 notes can be exchanged i.e. exchanged into other denominations. If you have an account then you can deposit any number of Rs 2000 notes in the account.
Can notes be exchanged in any bank without an account?
Yes. Non-account holders can also get ₹2000 notes exchanged to other denominations up to the limit of ₹20,000/- at any bank branch at a time. This limit will not apply if you have an account.
What effect will the government's order have on the common people?
Whoever has Rs 2000 note will have to go to the bank and exchange it. When 500 and 1000 rupee notes were banned in the demonetization of 2016, long lines were formed to exchange them. Due to this people had to face a lot of trouble. This time such a situation has not arisen yet.
Is this decision a correction of a mistake on the part of the government?
₹2000 notes were printed to meet the shortage of ₹500 and ₹1000 notes which were discontinued in 2016. When notes of other denominations became available in sufficient quantity, printing of Rs 2000 notes was stopped in 2018-19. That is, it cannot be directly said that taking Rs 2000 notes out of circulation is a correction of the government's mistake.
To whom is it applicable?
This decision is applicable for everyone. Every person who has Rs 2000 notes will have to deposit them in any branch of the bank or exchange them for other notes by October 7.
Source: dainikbhaskarup.com
: Language Inputs
This post is sourced from newspapers, magazines and third-party websites. For more information please check NewsDay Express Disclaimer.