Special Correspondent, New Delhi

The rains have given some relief to the capital from pollution. Pollution reached a bad level on Monday due to rain. Now till December 31, the pollution is likely to remain at poor to very poor level.
So far this year, seven days of severe pollution levels have come in December, of which six are continuous. Never in December has the level of pollution been severe for so many consecutive days. But this time the number of bad level days has also increased. Due to which the average pollution did not increase much as compared to the previous years.
Delhi Pollution: These areas of Delhi are more polluted than the most polluted city of the country, see if your area is not included in it…
According to the air bulletin of CPCB, pollution has reached normal level at some places in NCR. According to the air bulletin of CPCB, the AQI of the capital stood at 283. On Sunday it had reached 459. The AQI of Ballabhgarh stood at 197, Bhiwadi 229, Faridabad 260, Ghaziabad 212, Greater Noida 242, Gurugram 250, Manesar 329 and Noida 226.

Delhi Weather News: Weather has taken a turn in Delhi, light rain starts in many areas, coolness will increase
According to SAFAR, the pollution level has improved after last night's rain. Pollution may remain at very poor level on Tuesday. Strong winds coming from the east on 29th December will reduce pollution. Pollution is likely to remain at very poor levels till December 31. On January 1, it may come down to a bad level. At the same time, according to IITM Pune, the level of pollution has reached the poor level on 27 December. The pollution level has improved significantly after the rains. Pollution levels are likely to be worse than satisfactory on December 28. On December 29, it will remain at a poor level.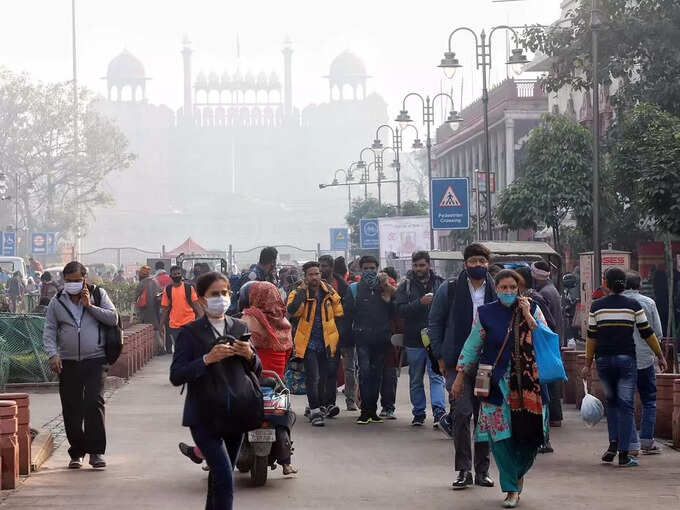 Delhi's Chandni Chowk
.