Patna
In Bihar-Jharkhand, the mood of the weather (Bihar Jharkhand Weather Forecast) can change on the new year, there is a possibility of increasing winter season. According to the Meteorological Center located in Patna, there is a possibility of rain in the state in the next two days. Light to moderate rain may occur at isolated places on December 28 and 29. On Sunday, the average minimum temperature of the state was recorded at 10 to 13 degrees Celsius and the maximum temperature was 22 to 25 degrees Celsius.
Chances of rain between 28 to 30 December

Talking about the capital Patna, there is light sunshine on Monday, although due to the cold, its effect is not visible. Due to the westerly wind, the feeling of cold is not decreasing even in the sun. According to the Meteorological Department, there may be rain in some areas in Bihar on Tuesday and Wednesday. Which will have a direct effect on the weather and there may be a drop in the minimum temperature on the new year. Gaya district remained cold in the state on Sunday, with a minimum temperature of 8.1 degrees Celsius.
Bihar Weather Update: Winter season extended in Bihar including Patna-Gaya, rain expected from December 27, weather may change
How will the weather be today in other districts including Patna-Gaya
Today it is light sunshine in the capital Patna, the weather is clearly visible. Today the maximum temperature is expected to be 24 to 26 degree Celsius and the minimum temperature is 10 to 12 degree Celsius. Similar weather is expected in Gaya, Nawada, Nalanda, Begusarai also. In some districts including Muzaffarpur, Sitamarhi, Madhubani, the maximum temperature may remain 22-24 degrees Celsius and the minimum temperature is 22-24 degrees Celsius. Similar weather conditions are expected in other districts of the state as well.
Darbhanga News: Fight for fertilizers at government shops, farmers standing in line since 4 am, said – if you are afraid of Omicron, what will you eat
cold may increase on new year in jharkhand
In Jharkhand too, there is a possibility of chills and cold wave in the next few days. According to the forecast of the Meteorological Department, the temperature in the state may drop on the new year. From today onwards there is a possibility of rain in some areas between 28-30 days after being cloudy in some areas. There are more chances of rain on December 29, in such a situation, the winter season will increase in the state, for which people will have to be prepared.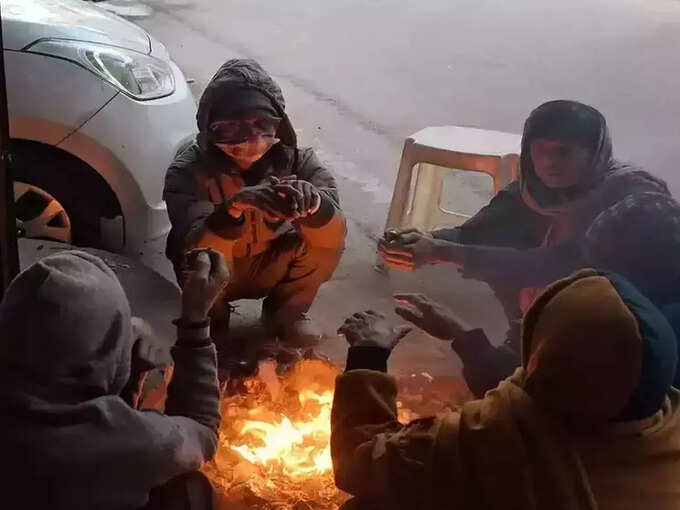 .