Highlights
Talk about the alliance formed between Amarinder Singh and BJP in Punjab
BJP, Punjab Lok Congress and Akali Dal (United) came together
No face will be presented from the coalition side for the post of Chief Minister.
BJP said, elections will be fought on the face of Narendra Modi in Punjab
Chandigarh
For this time's assembly elections in Punjab, the talk of alliance between BJP, former Chief Minister Amarinder Singh's Punjab Lok Congress and Sukhdev Singh Dhindsa's Shiromani Akali Dal (United) has been finalised. . However, before the elections, no face will be presented by the coalition for the post of Chief Minister. It was believed that BJP would enter the election fray in Punjab by putting forward the face of Amarinder Singh.
Former Chief Minister Amarinder Singh and former Union Minister Dhindsa met Union Home Minister Amit Shah and BJP President JP Nadda on Monday. After the meeting held at Shah's residence, BJP's Punjab in-charge and Union Minister Gajendra Shekhawat formally announced that the three parties would contest the assembly elections together and said that a common election manifesto would be issued.
Shekhawat said, "A meeting was held by Union Home Minister Amit Shah, BJP President JP Nadda, Amarinder Singh and Sukhdev Singh Dhindsa and it was decided that BJP, Amarinder Singh's party and Dhindsa's party will fight the assembly elections together in Punjab." ' Shekhawat said a joint committee would be formed, consisting of two leaders from each party, to finalize the seat-sharing agreement.
Punjab Chunav: BJP's alliance final in Punjab, now three parties will fight together, know what has been decided regarding seats
Alliance will contest Punjab elections in the name of Narendra Modi
When asked about the chief ministerial face of the alliance, Shekhawat said that the alliance will fight the elections under a collective leadership. "BJP usually fights elections in the name of Prime Minister Narendra Modi," he said. He said the party would not field any face for the chief minister's post. He stressed that the seat-sharing agreement will not be based on the BJP's previous alliance with the Shiromani Akali Dal in Punjab.

BJP can fight on half of the 117 seats
Shekhawat said, "BJP is a national party which has won two consecutive Lok Sabha elections and has expanded its base across the country, hence the alliance in Punjab will not be based on the seat sharing agreement of the previous alliance with Akali Dal in the state." .' The minister said that a joint manifesto of the alliance would be prepared after discussing the issues related to Punjab, topics related to Sikhs, topics related to chair, topics related to OBCs in large sections of Punjab. Party sources said BJP will play the role of senior alliance partner in the state and may contest more than half of the 117 seats.

Punjab Elections 2022: In Kejriwal's Charanjit Maidan against CM Charanjit Singh Channi, this name in AAP's fifth list
This time there will be a pentagonal match in Punjab
This time there is a possibility of a five-cornered contest in the Punjab Assembly elections. Apart from Congress, Shiromani Akali Dal and Aam Aadmi Party, many farmer organizations can also enter the electoral fray. Amarinder Singh formed his own separate party 'Punjab Lok Congress' a few days after resigning from the post of Chief Minister and leaving the Congress.

For the first time, BJP will contest elections after separating from Akali
BJP is contesting elections in Punjab for the first time by separating from the Akali Dal. Till now, BJP continues to fight elections in Punjab like a junior partner of Akali Dal. But this time BJP will be in a big role. A BJP leader said this was also an opportunity to strengthen the party and establish roots in Punjab as the BJP did not pay much attention to organizational expansion while contesting with the Akalis.
(with inputs from the language)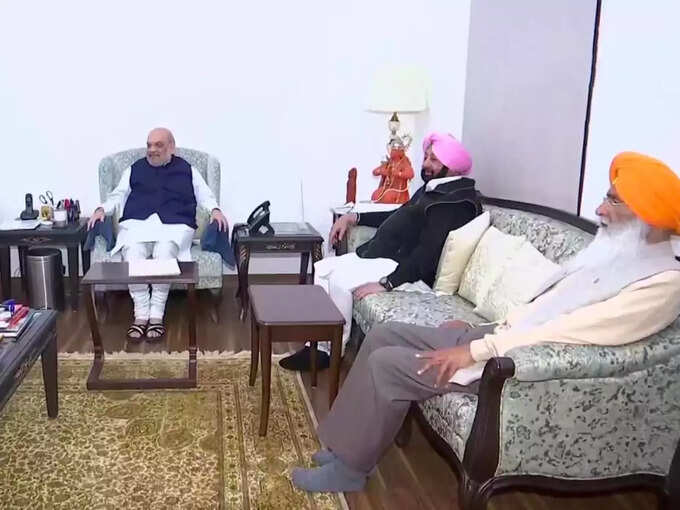 Talk made on alliance for Punjab elections
.