Illegal mining no dumper and two JCB machines caught from the spot
Major action of ACP Mussoorie under the leadership of DCP of Dehat Zone
Vehicles gathered in front of the police station
There was a stir in the mining mafia in the countryside
Bhaskar News Service Ghaziabad. The effect of the strict orders of the Chief Minister of the state against illegal mining is being seen in the Ghaziabad Commissionerate. Where in the past, while taking strict action against the mining mafia by the police, the work of catching half a dozen earthen dunfros was done.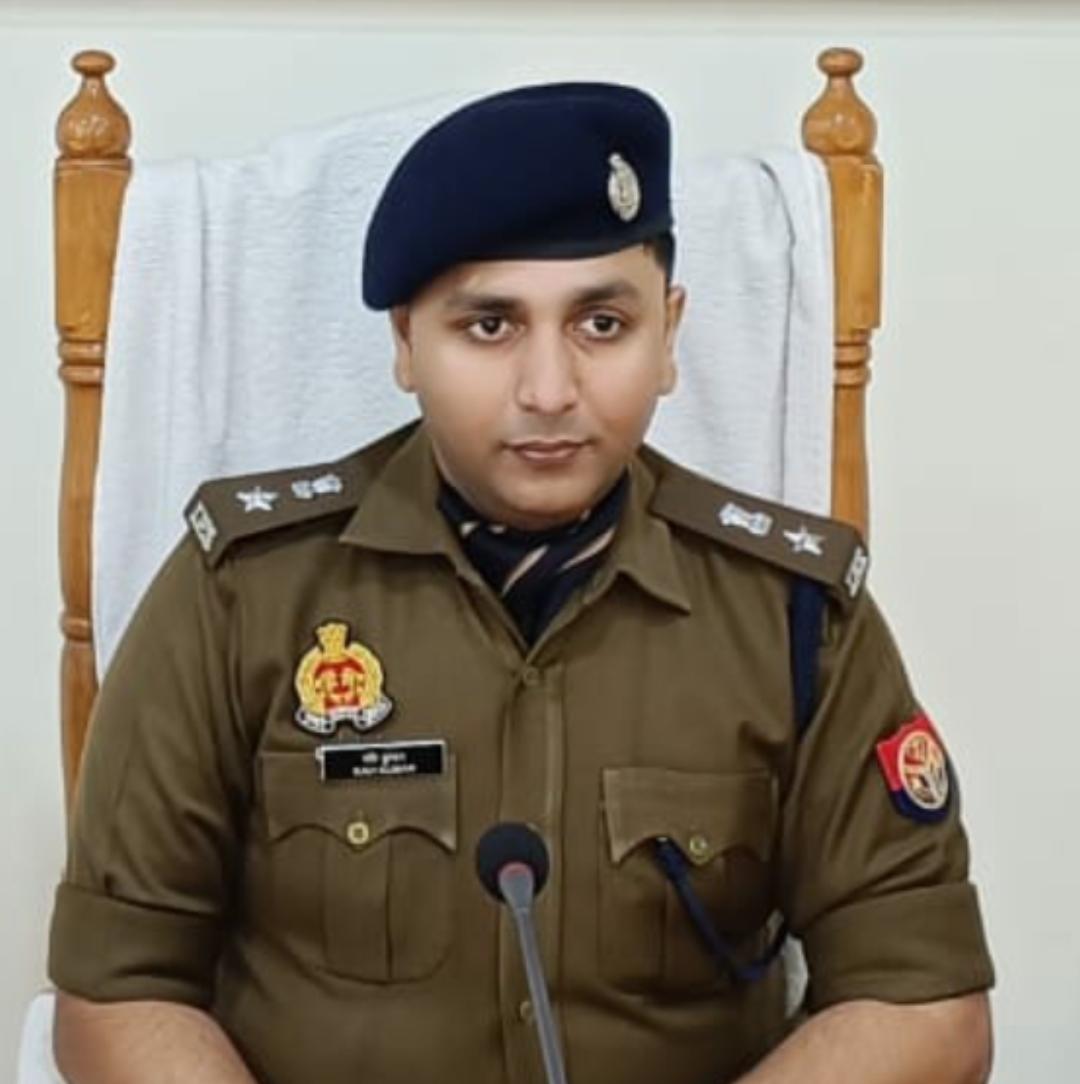 On the same Thursday night, under the leadership of ACP Mussoorie Nimish Patil, on the orders of Captain Ravi Kumar of Dehat Zone, in Dhabarsi village of Mussoorie police station area, police raided with heavy force and caught no dumper and two JCB machines while mining from the spot. have achieved success. After the dumpers and machines caught from the spot, an atmosphere of stir is being seen among the mining mafia in the countryside. According to eyewitnesses, last night on the orders of DCP Rural Ravi Kumar, ACP Mussoorie Nimish Patil and SHO Mussoorie along with heavy police force reached Dhabarasi village on the basis of informer's information. Where illegal mining was going on at night. Regarding mining, special guidelines have been given by the state government in all the districts to curb illegal mining and for this, two JCB machines and no soil dumpers were seized by the police team while mining from the spot. While seizing all the vehicles, the mining officer has also been informed. Giving information, ACP Nimish Patil said that on the orders of the state government, under the guidance of higher officials, there was great success in efforts to curb illegal mining at that time. Jab Jab, two JCB machines and no soil dumper doing illegal mining in Dhabarasi village have been seized from the spot. However, in the big action taken against mining, an atmosphere of commotion is also being seen in the mining mafia and this action will continue continuously. In the past, while taking action against the mining mafia, some Dunfroes were captured and all the mining mafia have been warned that if anyone is found doing any kind of illegal mining then strict legal action will be taken against him. Will be done and the mining officer has also been informed in this matter. Transport Department has also been informed
Source: dainikbhaskarup.com
: Language Inputs
This post is sourced from newspapers, magazines and third-party websites. For more information please check NewsDay Express Disclaimer.