Highlights
Center in action regarding rising Corona and Omicron
Central government is sending its special team to 10 states
There will be a review of the possible dangers of the third wave
Central team will reach Bihar on 26th December
Patna
The crisis of Corona epidemic has started deepening. The central government is seen in action to deal with this. It has been decided to deploy multi-disciplinary teams in 10 states. All precautionary measures are being taken to prevent the spread of Corona.
Central team will go to 10 states
Corona cases are increasing rapidly in Delhi and Maharashtra. At the same time, the Omicron variant is also spreading rapidly. According to the Union Health Ministry, central teams will be deployed in the states where the cases of Omicron are increasing continuously or the vaccination rate is low. These teams will be stationed in the states for the next three to five days. Will check the progress of COVID vaccination. There will be a review of infrastructure including availability of beds and medical oxygen in hospitals. The central team's checklist also includes genome sequencing of samples to identify cases of the Omicron strain.
No night curfew in Bihar, DM informed as soon as Corona positive report arrives, army of officers ready
Team will reach Bihar tour tomorrow
Patna AIIMS Corona Nodal Officer Dr Sanjeev Kumar told the media that in view of the third wave, the Central team of the Health Department is reaching Bihar on Sunday to take stock of the preparations. She will start her work from Monday. Under the leadership of Dr. Neeraj, Chief of Infectious Disease Program, this team reaching Patna will have Dr. RP Bahl, Dr. Hemant Mahajan from the Ministry of Health. While Patna AIIMS doctor Saurabh Karmakar will also be a part of the survey team.
Keep a close eye on these states including Bihar
Special teams of Central will be in Kerala, Maharashtra, Tamil Nadu, West Bengal, Mizoram, Karnataka, Bihar, Uttar Pradesh, Jharkhand and Punjab. These teams will report about the latest situation by 7 pm every evening. So far, more than 400 cases of Omicron variant of corona virus have been reported in India. Of these, 115 have also been cured. The maximum 108 cases of Omicron were reported from Maharashtra. This was followed by 79 in Delhi, 43 in Gujarat, 38 in Telangana, 37 in Kerala, 34 in Tamil Nadu and 31 in Karnataka. There were 7,189 new cases of corona in India in the last 24 hours.
AIIMS Director On Omicron: Dr. Guleria told why vaccination is necessary to avoid Omicron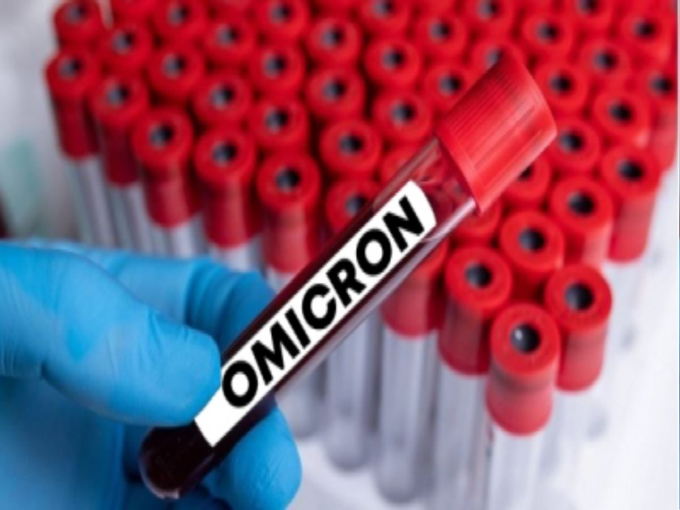 symbolic picture
.