Another case of Nipah virus has come to light in Kerala. A 39-year-old man has been found infected with the virus in Kozhikode. According to the state health department, active cases have increased to 4. A total of 6 cases of Nipah have been reported in Kerala so far, in which 2 people have died. The Kerala Health Ministry said that the person who died is currently under observation in a hospital in Kozhikode. The state government has strengthened preparations to prevent the spread of infection. Gram Panchayats where infection has been found in Kozhikode have been declared quarantine zones.
213 people in high risk category
Samples of 15 high-risk people who came in contact with the deceased have been taken. According to the health official, 950 people are included in the contact list of infected people. Of these, 213 people are in high risk category. 287 health officials are also included in the contact list.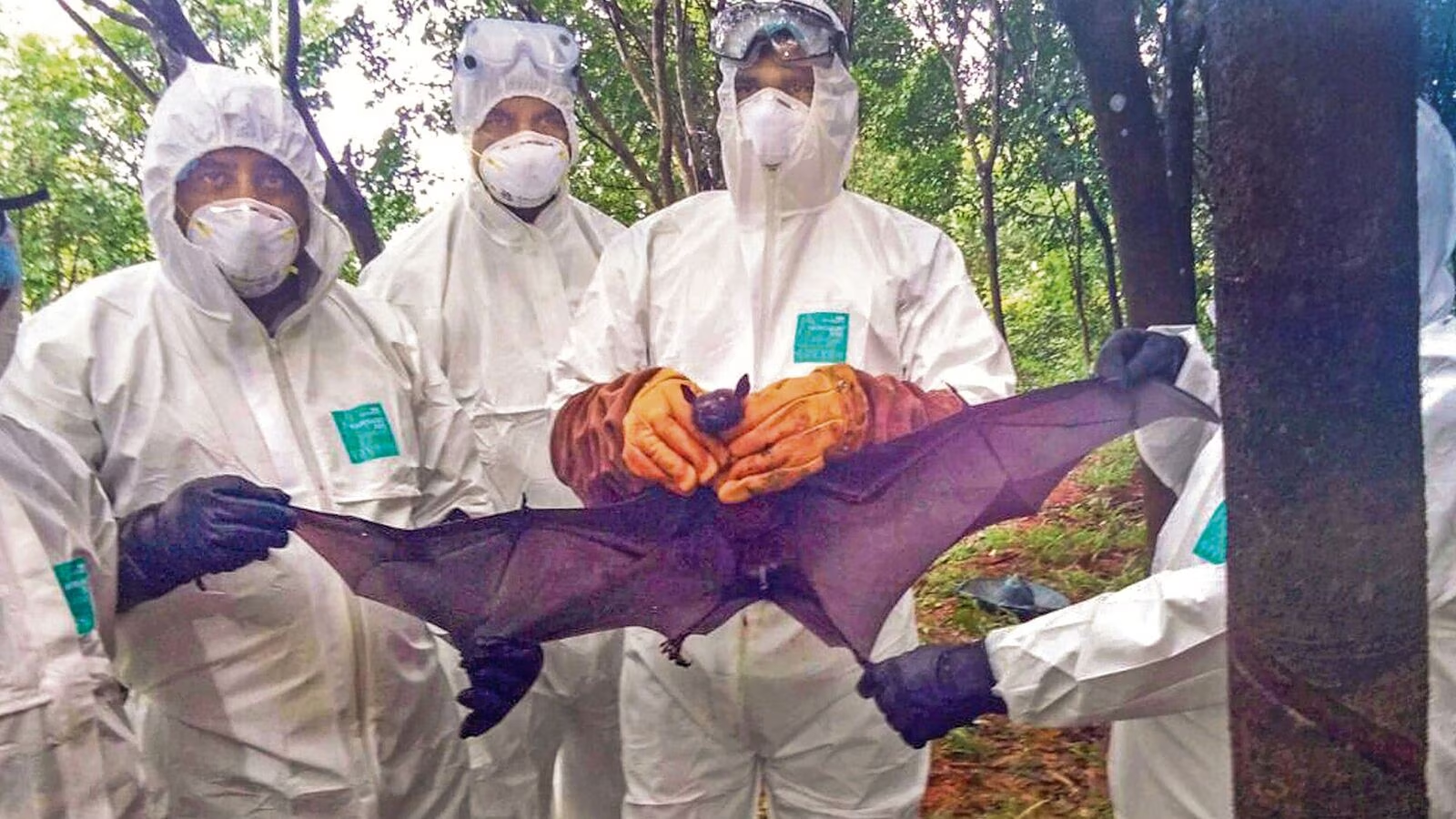 Mobile unit sent for ground testing
Union Minister of State for Health and Family Welfare Dr Bharati Praveen Pawar visited the Indian Council of Medical Research- National Institute of Virology (ICMR-NIV) in Pune on Thursday. He reviewed the steps taken to prevent Nipah virus. He said the Union Health Ministry has appointed a team led by Dr Mala Chhabra to help the state deal with the virus. The Center and ICMR-NIV have sent a high level team to Kozhikode for ground testing. This team has been sent with a mobile unit with Biosafety Level 3 (BSL-3).
At the same time, Kerala Health Minister Veena George said that the state government had asked ICMR for monoclonal antibodies necessary for the treatment of Nipah infection, which reached Kerala on September 15. The Health Minister said that the mobile virology testing lab of Rajiv Gandhi Center for Biotechnology (RGCB), Thiruvananthapuram has also been sent to Kozhikode.
Karnataka government issued circular
The government has issued a circular in Kerala's neighboring state Karnataka. In this, the general public has been advised to avoid traveling in the affected areas of Kerala. In the circular, officials have also been ordered to intensify surveillance in the districts bordering Kerala (Kodagu, Dakshina Kannada, Chamarajanagar and Mysore).
Symptoms in infected patients
According to WHO, patients infected with Nipah virus show symptoms of viral fever along with headache, vomiting, difficulty in breathing and dizziness. The death rate due to Nipah virus is very high. Till now there is no treatment or vaccine (injection) available. If symptoms persist for 1-2 weeks, it is advisable to contact a doctor.
The first case of Nipah was found in Malaysia 25 years ago.
According to WHO (World Health Organization), Nipah virus was first detected in Sungai Nipah village, Malaysia in 1998. It was named Nipah after the name of this village. Then the pig rearing farmers were found infected with this virus.
According to the report of the Malaysia case, cases of infection spread through pets like dogs, cats, goats, horses were also reported. After Malaysia, this virus was also detected in Singapore in the same year. After this, in 2001, patients infected with this virus were also found in Bangladesh. After some time, Nipah virus patients started being found around the Indian border with Bangladesh also.
Read this news…
Bangladeshi variant of Nipah found in Kerala, it spreads from human to human
Kerala Health Minister Veena George said that the virus confirmed in the state is the Bangladeshi variant. It spreads from humans to humans. The death rate from this virus is high, but it is less contagious.
Source: dainikbhaskarup.com
: Language Inputs
This post is sourced from newspapers, magazines and third-party websites. For more information please check NewsDay Express Disclaimer.