Kshatriya youth youth introduction conference on March 19, all preparations completed
Kshatriya satraps from all over the country will gather on one platform
Bhaskar News Service SahibabadAkhand Rajputana Seva Sansthan's tenth marriageable youth youth introduction conference will be held on March 19 at Vandana Farm House Vaishali Indirapuram. In which the organization will provide a platform to the families engaged in search of bride and groom to find Yogya bride and groom under one roof.
SP Chauhan, the media in-charge of the organization said that his organization is a social organization, it does not have any commercial purpose. The work of the organization runs on donations and contributions from people. The fee charged by the organization for the facilities is spent in organizing the organization and the remaining money is used for the marriage of poor girls.
The organization's national president KP Singh said in a press conference that this is the tenth introduction conference of his organization, in which a platform will be provided for marriageable Kshatriya youths and girls. Families attending this will be able to find a suitable bride or groom for their son or daughter. He told that till now about 15,000 couples have been tied in marriage through his organization. For the introduction conference, the organization fills a form in which the complete details of the young men and women are written and for this the organization charges a fee of Rs.500. The organization provides food and other facilities free of cost on the day of the introduction conference. The organization lists the data coming for this introduction conference in a souvenir, seeing which needy people can find a life partner for their son or daughter. This time a change has been made in which the postal address and mobile number written in the bio-data will not be written in the souvenir. Old experiences show that people have faced many problems by writing phone numbers and addresses. In such a situation, when a person wants to get the phone number or address of a young man or woman according to his choice by telling the serial number printed in this souvenir, he will be provided with a maximum of five resumes and a fee of ₹ 500 will be charged for that. This fee will be given as salary to the employees who compile the resume and provide other services.
General Secretary of the organization VP Singh said that his organization is collecting data of youths and girls of Kshatriya Samaj by contacting all over the country and trying to take this event to a bigger level by meeting Kshatriya organizations in different provinces. . They will also try to get some marriages done collectively and motivate people not to demand dowry in their son's marriage.
People present KP Singh, VP Singh, MP Singh, Ompal Singh, Naresh Bhati, Seema Bhadoria, SP Chauhan, Supriya, Bibi Singh Manju Lata Singh, Abhay Singh, Sanjeev Singh, Deep Tomar, Yogesh Chauhan Vedpal Singh Kushwaha and SP Singh etc. was present.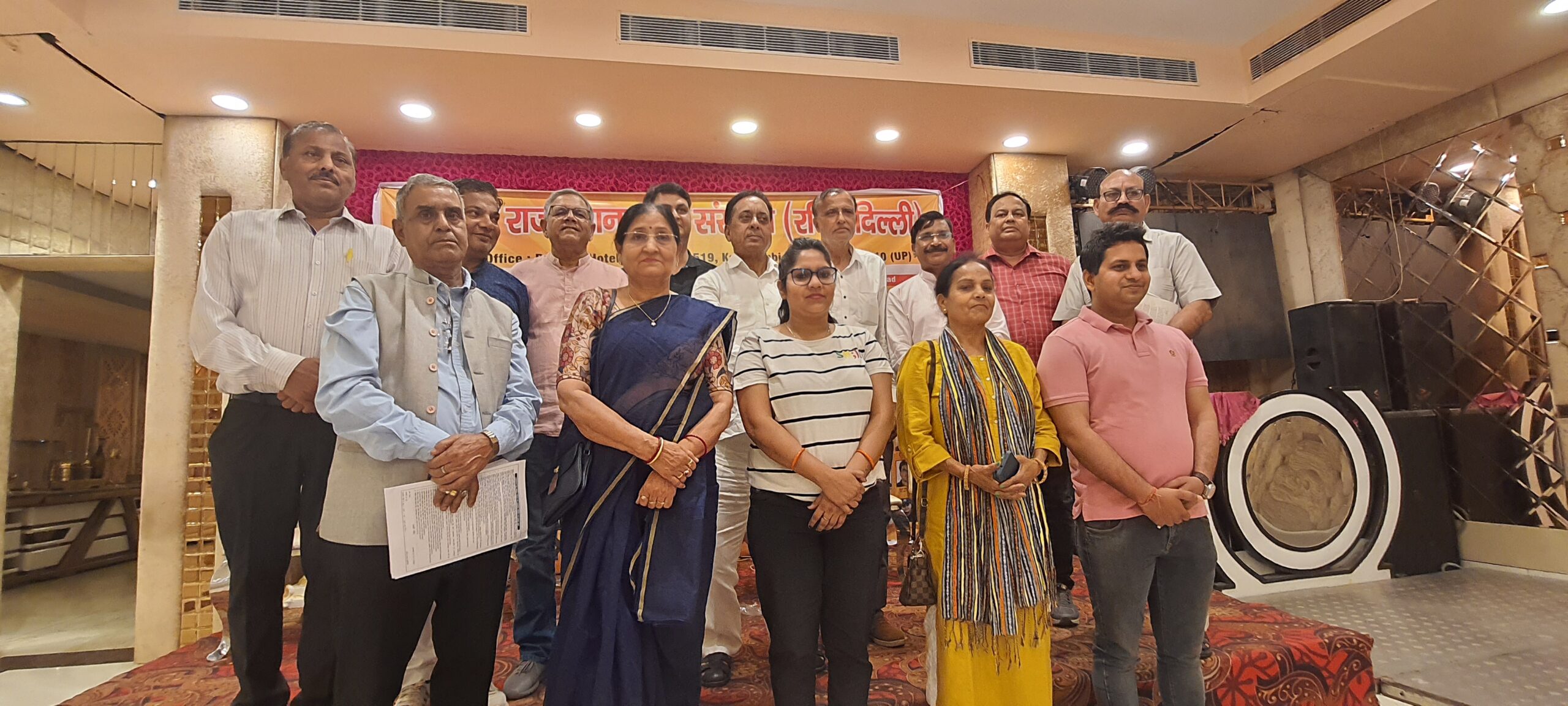 Source: dainikbhaskarup.com
: Language Inputs
This post is sourced from newspapers, magazines and third-party websites. For more information please check NewsDay Express Disclaimer.