With rising inflation, property rates are also increasing rapidly. In such a situation, any decision or mistake taken in haste while buying a house can cost you dearly. What are the things to be kept in mind while buying a safe house? Come, let's know.
While buying a new house, do not forget that you are going to save life time through the house. Therefore, do not allow any mistake or mistake on your part. Be alert, make the right choice and keep a few things in mind.
1. Don't fall in love with the first house you see
'First impression is the last impression' If you are going to buy a house with this thought in your mind, then you may be proved wrong, because it is not necessary that the house which pleases your mind at first glance, is actually a dream home. Prove it It may be that not even a single ray of sunlight reaches the house which looks like Taj Mahal at night, or it may be that the house which looks clean and shiny from inside. , It is surrounded by crusty walls from outside or there is a problem of leakage etc. So don't make up your mind to buy a house after seeing it only once. Take a decision only after seeing it thoroughly two-five times.
2. Understand the language of property
So-and-so person said that the house is 1000 square feet or it is written on the booklet received by the builder that each house is 1200 square feet, so it does not mean that you should believe their words. Try to know about the property area yourself. Mostly the property area is known by three names Super Built Up, Jumbo Built Up and Carpet Area. Such houses in which lift, passage etc. are included are called super built up area and in which space from swimming pool to club, gym and garden is included, it is called jumbo built up area and carpet area is called boundary wall. The space between is called. To choose the right property, it is important to know the difference between these three. Because generally builders refer to super or built up area, which we buy a house thinking it as carpet area.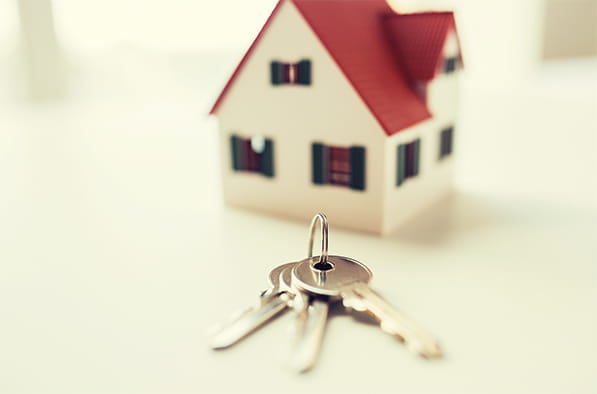 3. Set a budget in advance
You will see the house first, like it and then arrange the money. Buying a house with this thought can cost you dearly. Fix your budget before viewing or buying a house. For this, first of all, meet the bank manager, not the broker, and get information about how much home loan can be provided on your salary and how much amount you can apply from your savings. Along with the home loan, add the amount of stamp duty, registration and brokerage to your budget and yes, the amount of interior designing as well, because interior decoration has to be done in the new house to get compliments from people. Therefore, go to buy a house only after the budget is fixed.
4. Do not leave property papers to friends
The broker is your very good friend or your best friend has a good understanding of legal-illegal property, so do not make the mistake of leaving all the paper work related to the property on their trust. Take the help of a professional legal advisor, who understands the property as well as the property law, for proper scrutiny of the documents, so that with his help you can sign a legally strong agreement. If you are buying a resale property, check whether the documents like share certificate, home loan dues certificate, no objection certificate (NOC), chain agreement registration, occupation certificate (OC), society assessment tax receipt, etc. are with the current owner. Otherwise you can get cheated.
5. Don't blindly trust anyone
Whether the broker is your friend or the builder is your relative, do not make the mistake of blindly trusting anyone while buying a house. Keep all the small and big information related to the property area, documents etc. with you. Trust yourself without trusting anyone else and buy a house only after careful consideration.
6. Make sure to ask questions related to builders
While buying a house, not only keep complete information about the house, but also ask questions related to the builders. Then no matter how famous the builder is. If you are buying the property directly from the builder, check whether the builder has a title certificate, whether he can construct a building under Right to Development, whether he has an occupation certificate (OC), etc., and If the property is under construction, then also try to know that if the possession is not given within the stipulated time then what will be the compensation cost by the builder.
7. Keep the locality in mind
While buying a flat, take special care of the locality i.e. locality/area (where the flat is situated). Especially when you have children with you, because locality has a lot to do with raising children. Along with this, also keep in mind that how far is the station, bus stop etc. from the flat? Is there facility of bus, auto, taxi etc.? Are the nearby roads safe for movement late or not, how far are the shops-market etc.?
8. Also know about Society Maintenance
While buying a house, don't be limited to the amount of property area, stamp duty, registration and brokerage, but also keep complete information about the money-related issues that may arise after buying a house, i.e. maintenance, NOC etc. According to legal experts, if you are going to buy a resale flat, then you must also keep complete information related to the dues (dues), such as whether the previous owner has paid the maintenance or not, whether the property tax has been paid or not, or the water bill. , Light bill is not due etc. Keep in mind, if you ignore the information of the deuces, then you may have to fill all the deuses yourself.
9. Don't forget the parking space
In metro cities, there is a lot of trouble regarding parking. In some places, one has to pay monthly for parking or some builders take parking money at the time of buying the flat. Therefore, for the safety of your vehicle, be sure to know the issues related to parking, such as whether there is a parking facility there or not? How much are the parking charges? Etcetera. So that later on knowing the truth, you do not feel cheated.
Source: www.merisaheli.com
: Language Inputs
This post is sourced from newspapers, magazines and third-party websites. For more information please check NewsDay Express Disclaimer.