Bhaskar News Service
Shikohism , A huge blood donation camp was organized by social worker organization Kalpataru Trust at Panchayati Aggarwal Dharamshala of the city on Wednesday, March 15 from 10 am to 4 pm.
It was inaugurated by the Deputy Collector by cutting the ribbon. The blood donation camp started from the scheduled time, the respectable citizens of the city started coming to the camp right from the morning. Participated . Till evening about 104 units of blood had been given by the donors. Blood transfusion was taken by the doctors of Seth Vibhal Kumar Jain Hawama and Physiotherapy Charitable Institute Trauma Center Firozabad. There was an influx of blood donors in Dharamshala. Krishna Kumar Khandelwal, the founder of Kalpataru Trust, told that donating blood does not cause any weakness, but new blood is produced in the body twice as much as before. Otherwise, the blood donated by you people is useful in saving the lives of many people. Shambhu Nagar resident Saransh Duve has donated 1 walker, 1 wheelchair and a wad to Kalpataru Trust in the camp. Expressed his gratitude. On this occasion Trust President Shailendra Aggarwal Vanti, Secretary Tarun Aggarwal, Treasurer Hemant Soni, Vipin Aggarwal, Prashant Rajput Vicky, Atul Singhal, Naveen Chandel, Om Shankar Chauhan, Manu Tomar, Aman Mittal, Vikas Paliwal, Sanjay Tomar, Sudhir Tomar, Vikas, Ashish Aggarwal, Gagan Kapoor, Amit Garg, Raj Pachauri, Bhole Verma and other Mahila Mandal President Neetu Goyal, Secretary Shalini Aggarwal, Treasurer Sandhya Aggarwal, Shobha Khadelwal, Sonika, Neetu, Nidhi, Khushboo, Rinki, Pratibha, Sarla, Renu Tomar, Archana, Anju, Uma, Gauri, Sonam, Priyanka, Kishori, Kavita etc were present.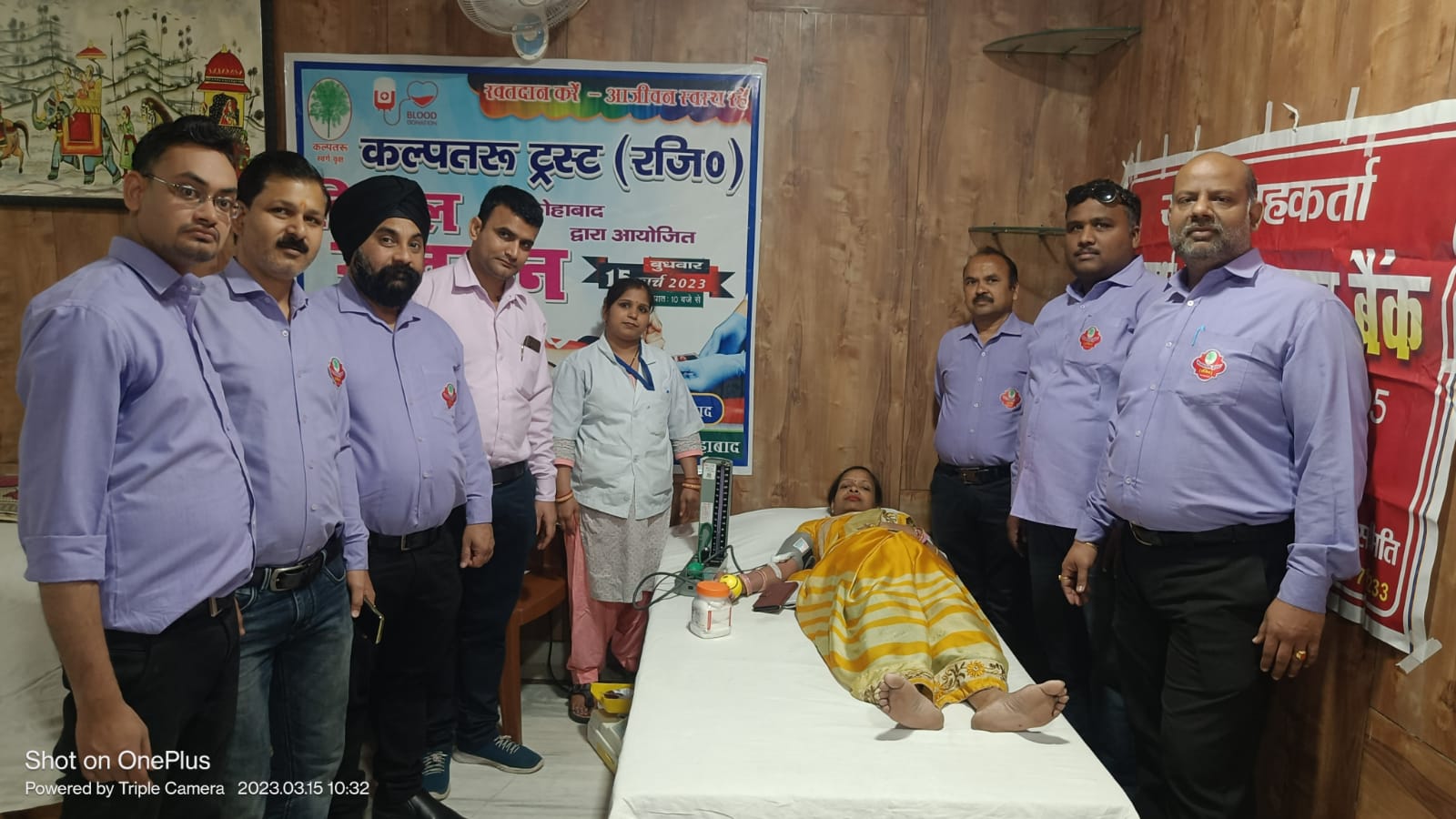 Source: dainikbhaskarup.com
: Language Inputs
This post is sourced from newspapers, magazines and third-party websites. For more information please check NewsDay Express Disclaimer.