Highlights
The abusive saint Kali Charan was arrested by Raipur Police from Khajuraho
Tighten legal screws on absconding saint Kalicharan
Several teams of Raipur Police were conducting raids for his arrest.
Police has arrested him from Khajuraho, will be interrogated in Raipur
Raipur
The alleged saint Kalicharan Maharaj, who abused the Father of the Nation Mahatma Gandhi, has been arrested. Kalicharan was on the run after the FIR was registered. He is a resident of Akola, Maharashtra. An FIR was also registered against Kalicharan in Maharashtra. Several teams of Raipur Police were conducting raids for his arrest. The police team has arrested him from Khajuraho.
Raipur Police is now preparing to bring Kalicharan to Raipur. For his arrest, three different teams of Raipur Police were sent for arrest. Police teams were searching for Kalicharan in Maharashtra, Madhya Pradesh and Delhi. A seven-member team of Raipur Police has got this success in Khajuraho. Kalicharan was absconding by abusing the Father of the Nation Mahatma Gandhi in the Dharma Sansad. After this, he opened fire by releasing the video. After this, several teams of Raipur Police were conducting raids for his arrest. Raids were also conducted at locations in Akola, Maharashtra. But he was not found.
Case filed against 'Abusive' Sant Kalicharan Maharaj, abusing Mahatma Gandhi and saluted Godse
The police team was raiding MP and its locations in Maharashtra. Now he has been arrested from Khajuraho. The police team arrested him from Khajuraho at four in the morning. CM Bhupesh Baghel also said that people who insult Gandhiji will not be spared. Since then, the police team was conducting raids continuously.
Kalicharan Maharaj had said objectionable things about the Father of the Nation during the Parliament of Religions held in Raipur. After this he has absconded from Raipur. On the complaint of Pramod Dubey, Raipur Police had registered a case against him. The day after the registration of the case, Kalicharan Maharaj released a new video. It was said in the video that I am not afraid of FIR. If I am hanged too, I will stick to my point. Kalicharan Maharaj had said that I hate Gandhi.
Owaisi had targeted
It is worth noting that there was a lot of politics regarding this. Owaisi had said that organizing the Parliament of Religions would not have been possible without the Congress. Ram Sundar, the chief patron of Dharma Sansad, is the chairman of the Chhattisgarh Gau-Seva Commission. Gandhi was not only abused under his patronage, but it was also said that the aim of Islam was to capture the nation.
Owaisi wrote that Kalicharan said that the MP, MLA, Minister-Prime Minister should be someone who is a staunch Hindutvawadi. People should vote maximum and choose a king who is staunch Hindutva, no matter what the political party. Owaisi asked whether Ram Sundar did not find this statement objectionable?
CM Baghel's warning to abusive Kalicharan, if you have so much courage, why don't you surrender, also targeted Raman Singh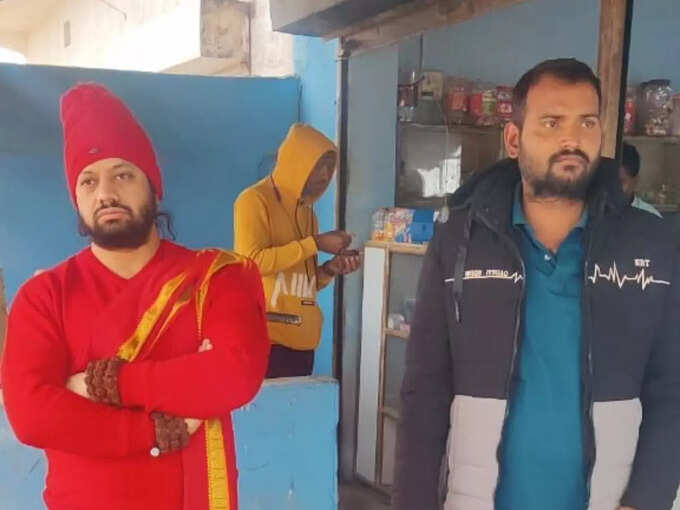 .