Achinta Sheuli, 20, a resident of Deulpur village in West Bengal, lifted the Commonwealth Games record by lifting a total of 313 kg in clean and jerk in men's 73 kg category in Birmingham. Along with this, he also increased the honor of the country by giving India the third gold.
With this success, the dream of his brother sitting in Howrah was also fulfilled. He at one point inspired Achinta to move on, putting her own dreams behind.
Talking to the media after her performance, Achinta Shiuli credited her brother for her success. Because he wanted the whole world to know that along with him, the sacrifice and hard work of many more people are also involved in this victory to reach here.
It is his elder brother Alok who showed the dream of weightlifting to this player who hoisted the tricolor on the podium.
Achinta Sheuli, who lives about two hours away from Howrah, lost her father in 2013, after which the situation at home was not the same. During that time, his elder brother Alok used to do weightlifting. Alok used to go to the gym near his house for training, where he used to take Achinta as well. However, initially Achinta was not interested in it.
To meet the expenses of the house, Alok later left his training and started working as a laborer in Howrah like his father. But Alok always kept his dream alive inside Achinta.
Achinta Sheuli used to do embroidery work with mother
Along with his elder brother, his mother also took up sewing and embroidery. Since Achinta was small in age, so his mother and brother took special care that no problem should come on him. Over time, both Achinta and her brother started doing embroidery work with their mother.
Recalling those days, Achinta Sheuli says that he only used to go to school, train, eat food and help in embroidery work with mother.
In fact, at the time of his father's death, Alok was taking training from national level weightlifter Astam Das and Das sir was also the initial coach of Achinta. He also left his job to give coaching to needy children. Das sir started coaching Achinta Sheuli for free. Talking about Achinta, Das sir says that Achinta was very thin, but he had the zeal to play. Achinta along with Das sir started participating in competitions from 2013 itself.
But the turning point of life came when Achinta Sheuly was selected in the trials of Army Sports Institute in 2014.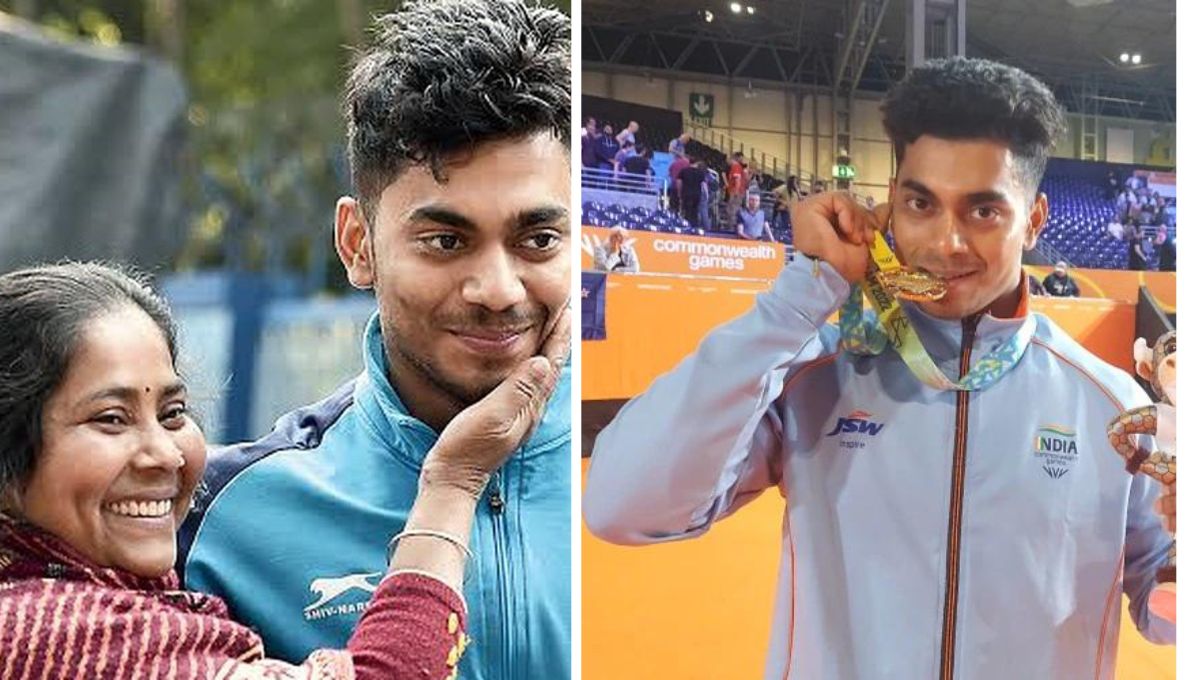 He continued his training at the Army Sports Institute in 2016 and 2017. In 2018 he came to the national camp. In 2018 itself, he won a gold medal in the junior and senior Commonwealth Championships.
In 2019, Achinta Sheuly won a gold medal in the Senior Nationals at the age of 18. Achinta had secured the first position in the Commonwealth Senior Championships in 2021.
Today he is a well-known weightlifter of the country. With the recent Commonwealth Games victory, he proved that hard work is the best way to overcome difficulties in life.
On behalf of The Better India, many congratulations to him for this success.
Also read: Tokyo Olympics: The story of javelin thrower Neeraj Chopra, on whom the eyes of the countrymen are fixed
Source: hindi.thebetterindia.com
: Language Inputs
This post is sourced from newspapers, magazines and third-party websites. For more information please check NewsDay Express Disclaimer.