Angry farmers warned the administration of agitation due to change of chuck, bandi and non-measurement
Bhaskar News Service
Govardhan, The farmers of Mauja Haripura and Sakitara of tehsil area stopped the construction work of service road going to be built around Govardhan Giriraj Parikrama protesting against the administration. The farmers warned that they will not allow the service road construction work to be done until the chak change, leveling and measurement of the farmers' fields is not completed. Agitation will be done against the arbitrariness of the administration.
On Thursday, the farmers of Haripura and Sakitara got together and got the work of construction of service road stopped. After this the farmers reached the SDM office. Informed about the problems with SDM Kamlesh Goyal. Radhe Lal Saini told that the measurement of the fields has not been done. The cases of medbandi are going on. The administration has arbitrarily started the work of construction of service road. Due to this, a situation of dispute is arising among the farmers. Till the measurement of the land of the farmers is not completed, the construction work will not be allowed. If the administration does not listen, then the farmers will be forced to agitate. Ramsingh, Shersingh, Chailbihari, Gajendra, Harishchandra, Omveer Saini, Radhelal Saini, Devkinandan Saini, Balkishan Saini, Bhagwat Prasad, Yagyadev Singh, Deepak Saini, Vishnu Saini, Purushottam Saini, Banwari Saini, Gopal Saini, Dinesh Kumar Saini, Mansukha Saini, Farmers like Om Prakash were present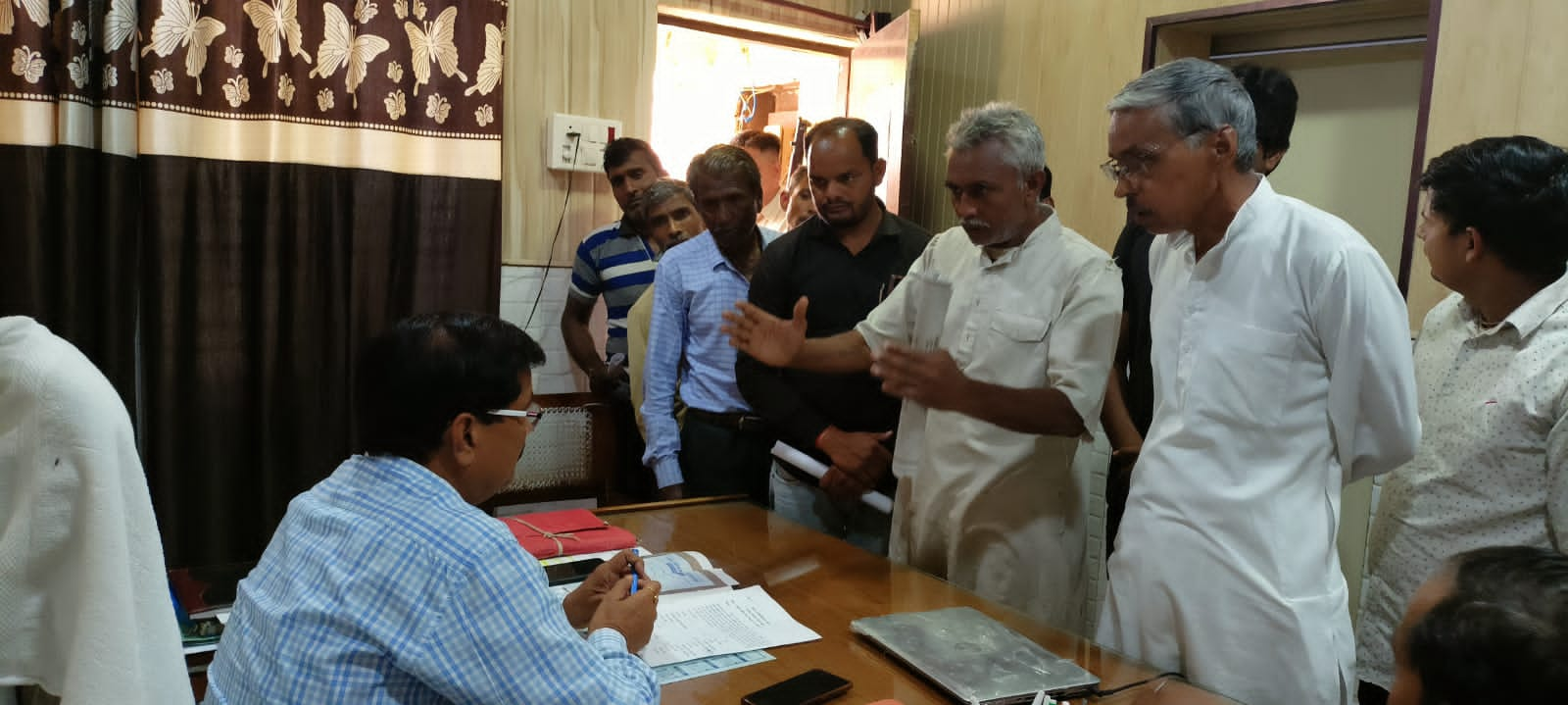 Farmers had come for the construction of service road. Revenue team has been constituted for measurement. After measurement, construction work will be done.
Kamlesh Goyal, SDM Govardhan.
Source: dainikbhaskarup.com
: Language Inputs
This post is sourced from newspapers, magazines and third-party websites. For more information please check NewsDay Express Disclaimer.