Highlights
Video surfaced during Kalicharan's absconding
Photos captured in CCTV in Khajuraho hotel
He was seen eating in the hotel and roaming on the road.
Raipur court sent Kalicharan to police custody for two days
Chhatarpur/Raipur
Kalicharan Maharaj, who came into the limelight by making indecent remarks on Mahatma Gandhi, cut a Ferrari in Khajuraho for three days. Police teams were looking for him. So they were changing their whereabouts time and again and trying to hide their identity. Hours after his arrest, some CCTV footage of him has surfaced, in which he is seen having food in the hotel and pulling a trolley bag on the road.
An FIR was registered against Gandhiji after abusing him in the Dharma Sansad held in Raipur, Chhattisgarh. Since then, Raipur Police and Cyber ​​Cell were continuously tracing his location. He had come to Khajuraho to evade arrest and was constantly changing his place. Raipur Police caught him from Bageshwar Dham, 25 km from Khajuraho in the early hours of Thursday. Here they were hiding in a simple house.
Khajuraho reached on 27th
Kalicharan had reached Khajuraho on 27 December. He had dinner with four other people at Pallavi Guest House at 5 pm on the same day. He himself paid the hotel bill by withdrawing money from his purse. They left the hotel after staying for about 45 minutes. The youth working in the guest house told that there were four people with Kalicharan. After reaching here, he called a person by phone. After this he went to Bageshwar Dham of Gadha village.
Secret of room number 109, entry in the name of Raju, how Kalicharan reached Bageshwar Dham… Full story of this boy
CCTV footage surfaced
CCTV footage of Kalicharan has surfaced from Khajuraho, in which he along with some of his colleagues is seen having food in the hotel and pulling trolley bags on the streets. They had reached Bageshwar Dham from Khajuraho by road.

Kalicharan Maharaj Latest News: Kalicharan Maharaj sent to police custody for two days, arrested for abusing Gandhiji
Change of name stopped in Bageshwar Dham
Kalicharan had reached Bageshwar Dham of Gadha village from Khajuraho. Here he changed the name and rented a room. They were staying in this room for the last two days. At 4 o'clock in the morning on Thursday, the Raipur police arrested him from there and took him with him. In the evening, a Raipur court (Kalicharan produced in court) sent him to two-day police custody (Kalicharan Sent to Police Custody).
Chhattisgarh Vs MP On Kalicharan: Why 'Mahabharata' in Chhattisgarh and Madhya Pradesh on Kalicharan? understand
argument with police
The house where Kalicharan stayed in Gageshwar Dham was very simple. The owner of the house Shankar Tiwari told that he had come here on Tuesday night with four people. He had given his name as Raju. Started living here by renting a small room. When Raipur Police reached here on Thursday morning, he also had an argument with Kalicharan.


Kalicharan Latest News: Kalicharan appeared in the court, due to the huge crowd of supporters, the police came from the back door
Switch off tha Kalicharan's phone
According to the police, Kalicharan had switched off his phone during the absconding. For the arrest of the accused Kalicharan, different teams of Raipur Police had left for Madhya Pradesh, Maharashtra, Delhi and were searching all possible places.
Kalicharan Maharaj: Even before reaching Raipur, supporters of Kalicharan gathered in the court, shouting slogans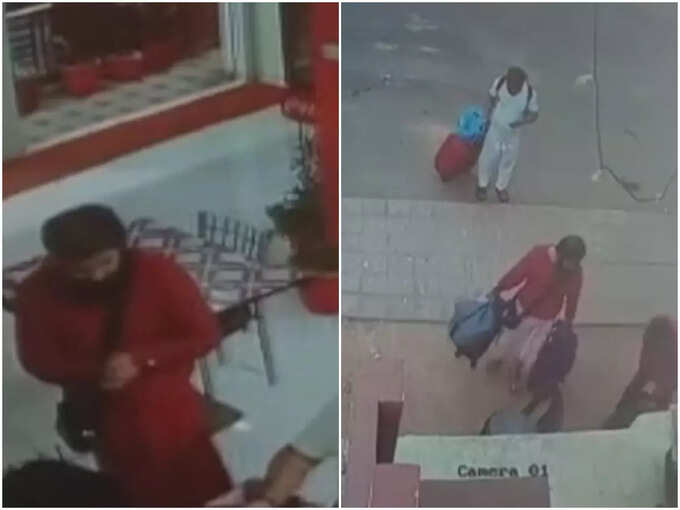 .