Abhishek Kumar | navbharattimes.com | Updated: Dec 28, 2021, 11:48 PM
The case of about Rs 300 crore recovered from the house of businessman Piyush Jain of Kanpur, Uttar Pradesh is not yet settled that now property worth crores of rupees has been recovered from the house of Executive Engineer Rajesh Kumar in Bihar. happened. On social media, people are addressing Rajesh Kumar, Executive Engineer of the Building Construction Department, as Piyush Jain of Bihar.
Referring to Piyush Jain kanpur raid, Modi and Akhilesh slammed each other
Subscribe
Patna
Around Rs 300 crore has been recovered so far in the ongoing raids at the house of Piyush Jain, a businessman from Kanpur, Uttar Pradesh. Meanwhile, crores of rupees have been recovered in the raids conducted at the house of an executive engineer in the neighboring state of Bihar. On social media, people are addressing Rajesh Kumar, Executive Engineer of the Building Construction Department, as Piyush Jain of Bihar. Corrupt engineer Rajesh Kumar has been arrested.

Made property worth crores while doing government job
Surveillance Investigation Bureau caught engineer Rajesh Kumar red-handed while taking a bribe of Rs 8 lakh, after which everyone is surprised to see the property recovered in the raids conducted on his premises. The surveillance team has thoroughly searched Rajesh Kumar's flat in A-2 block of Nutan Tower of Kankarbagh.

Got all this from Rajesh Kumar's flat
2 kg 380 grams of gold from the flat of Nutan Tower
10 gold biscuits and 18 gold coins
The total value of the recovered gold is estimated to be Rs 1.13 crore.
Invest a large amount in a company named Uttar Pradesh Engineer Infotech Pvt.
5 deed of land recovered from flat
Rs 3 lakh cash recovered from flat
16 passbooks of different banks were found, in which about 27 lakh rupees were deposited
3.5 lakh investment in mutual fund
A locker has been found in Axis Bank, which will be searched soon
5 storey building house in Gurgaon
2 shops in a commercial complex in Noida

Please inform that Rajesh Kumar has 2 flats in A-2 block of Nutan Tower. The first flat is 109 on the first floor and the second is on the 410 fourth floor. Executive Engineer Rajesh Kumar lives in a flat on the first floor. Arrested while taking bribe of 8 lakh rupees in fourth floor flat.
Piyush Jain raid: Did you see the basement built at Piyush Jain's house? Gold biscuits, bundles of notes got all this
Rajesh Kumar is currently posted in Patna High Court. Gopal Sharan Singh, a contractor living in Saristabad in Patna, has taken a contract of Rs 80 lakh for denting-painting, wood and tile installation in the High Court. The contractor did the work, but his payment was stopped. It is alleged that to pass this bill, executive engineer Rajesh Kumar had demanded 10 percent i.e. 8 lakh rupees from the contractor. After this the contractor Gopal Sharan had complained to the monitoring headquarters. After this, raids were conducted on Tuesday morning.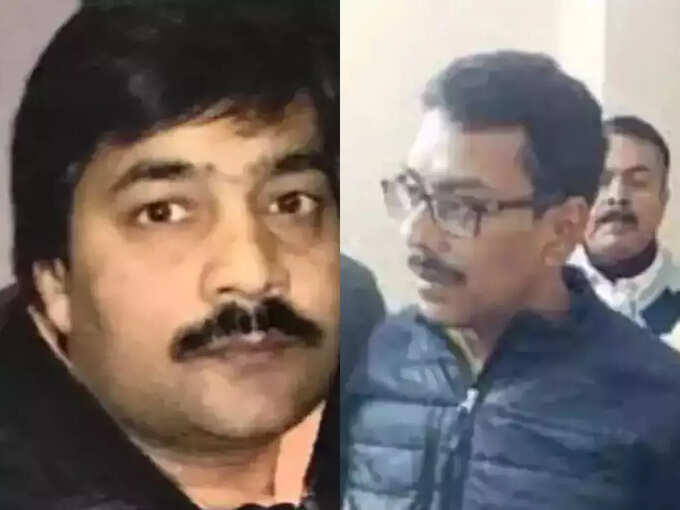 Piyush Jain and Executive Engineer Rajesh Kumar.
Navbharat Times News App: News of the country and the world, the condition of your city, education and business updates, bustle of the world of film and sports, viral news and religious deeds… Get the latest news , Download NBT App
Like NBT Facebook page to stay updated with latest news
next article
Executive Engineer arrested while taking bribe of eight lakh rupees
Read more on these topics
Web Title : patna executive engineer rajesh kumar turns out to be piyush jain of bihar, property worth crores recovered in the raid
Hindi News from Navbharat Times, TIL Network
.