Dr. Batra's New U' range of US-FDA approved treatments has the goodness of active homeopathic ingredients and serums made in Europe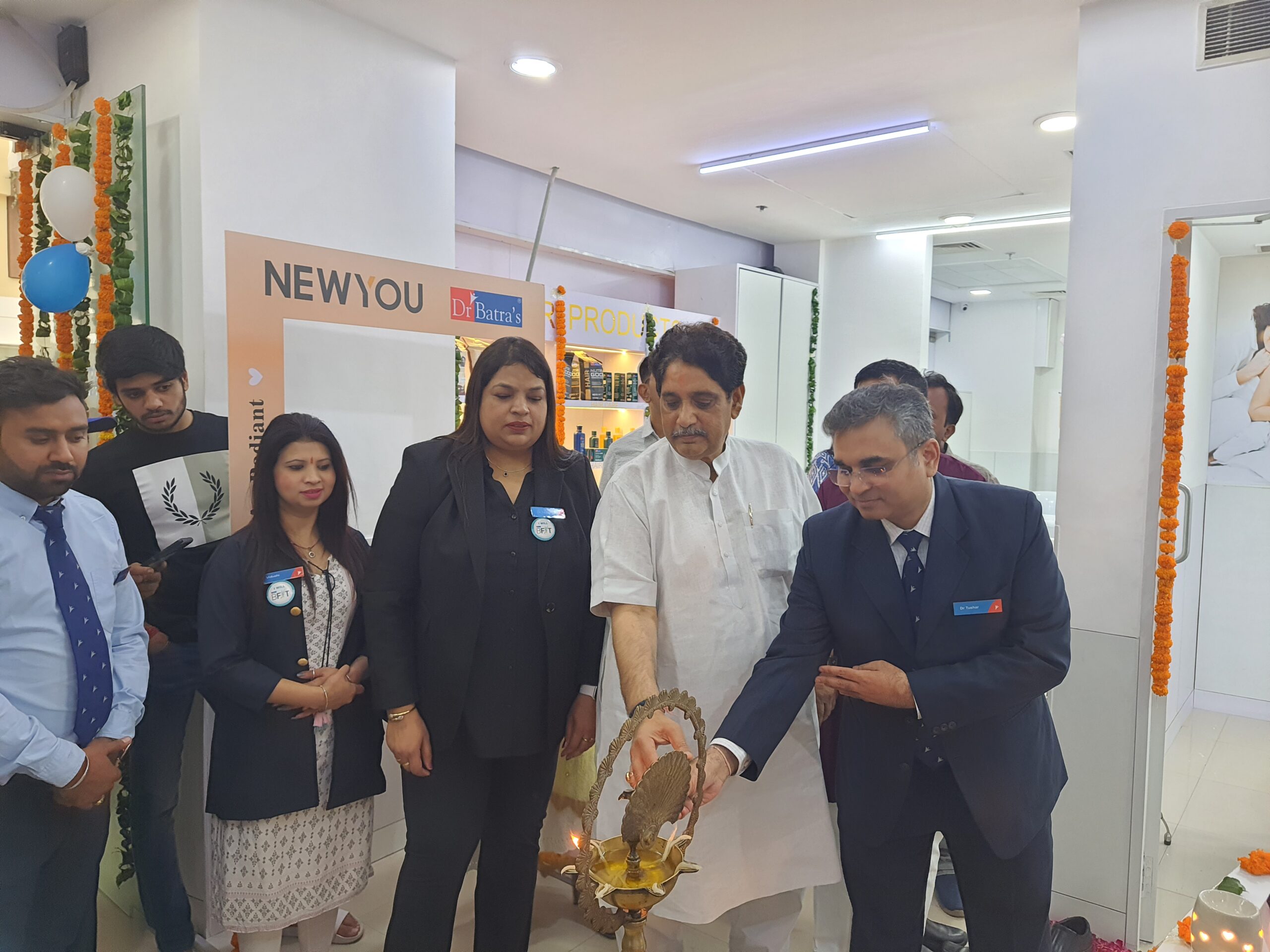 Bhaskar News Service Sahibabad, Batra Clinic at Mahagun Mall, Vaishali inaugurated by the MLA of Sahibabad Vidhansabha The health of your skin at the clinic determines your confidence and self-esteem. Everyone wants to have flawless and youthful skin like the ones we see in advertisements. Unfortunately, more than 12% of the general population has skin problems such as acne, hyperpigmentation, etc. Many also have severe skin conditions such as eczema and psoriasis. According to Future Market Insights, the demand for anti-aging services is expected to grow at a CAGR of 5.5% from 2023 to 2033.
There are many reasons for skin problems. This includes air quality, water quality, environmental factors, stress, existing health conditions, etc. This can make your skin dull and lifeless. Now you must be thinking that what is the solution? Don't worry, you can achieve the skin of your dreams with the new U range of treatments from Dr Batra's®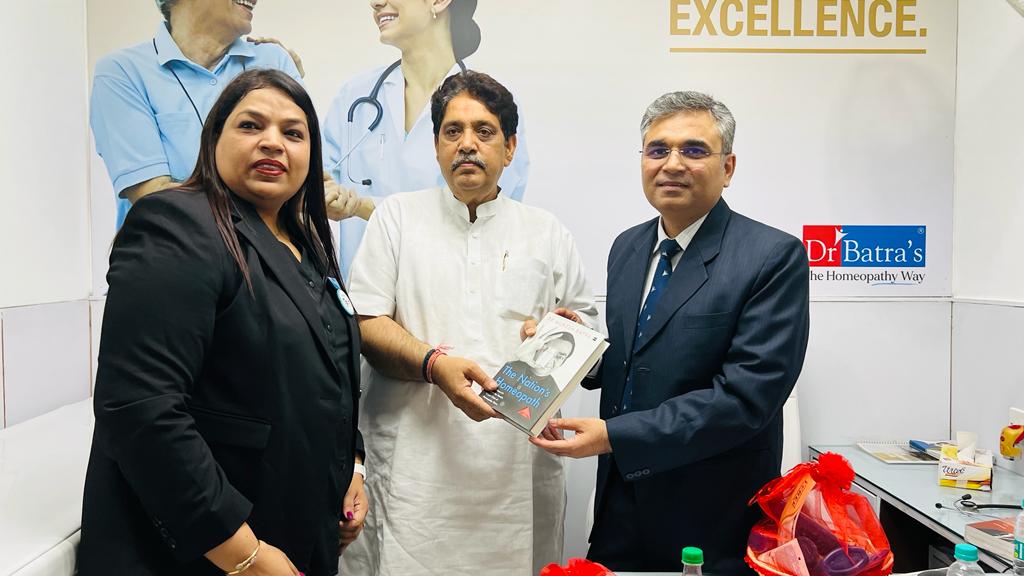 Dr Batra's® introduces Advanced Laser Treatment in Vaishali, Ghaziabad. With technological advancement, this laser treatment equipment is a US-FDA approved gold-standard machine, equipped with ice-cooling technology. It is suitable for all hair and skin types and is carried out by trained therapists under the supervision of a doctor. Hair removal is now not only easy, but also effective and without pain and tearing, with visible results in just one session. Avoid painful regular salon sessions and try the goodness of Dr Batra's® Advanced Laser Treatments today.
Dr Batra's New You range of treatments also includes the world's first homeopathic HydraFacial treatment, which is infused with the latest Korean technology and European made serums to nourish, hydrate and refresh your skin in just 45 minutes . Dr Batra's® HydraFacial Treatment with natural ingredients such as extracts of Ginkgo, Biloba and Caviar treats early signs of ageing, pigmentation, acne scars, acne and skin irritations and leaves skin with a radiant, glowing complexion. Makes it tighter.
It gives quick results in a single session and is safe and has no side effects. If you are looking for long lasting relief from skin problems and Dr Batra's® Hydrafacial is the right choice for all your skin care needs.
Speaking on the New You range of treatments from Dr. Batra's, Dr. Vaishali Kamat, Head, Medical Aesthetics, Dr. Batra's® Healthcare, said, "Dr. At Batra's®, we have always placed the needs of our patients at the center of everything we do. We wanted to ensure safe, non-invasive and effective treatment for our patients. Hence our team of dermatologists and expert homeopaths, after careful scientific analysis, have come up with the New You range of treatments, which includes the first of its kind HydraFacial, which comes with homeopathic active ingredients and advanced laser treatments. These treatments give long lasting results and are safe. Thus reiterating our promise of giving priority to patients."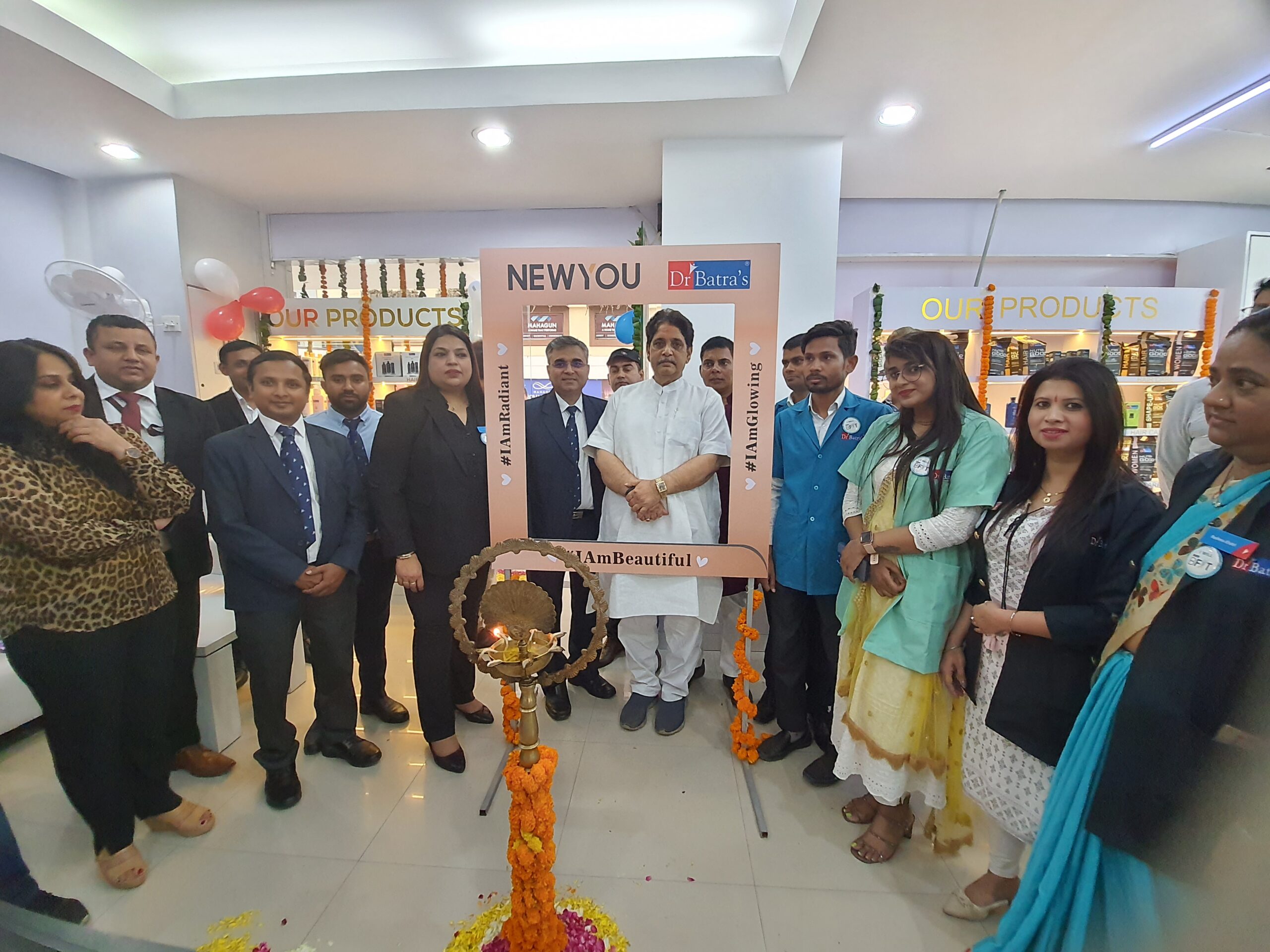 Speaking at the launch of New You Treatments at Dr. Batra's Vaishali, Ghaziabad Clinic, Shri Sunil Kumar Sharma (MLA) said, "Homeopathy is the safest method of treatment and I am proud to be a part of the launch of the New You range of treatments Happy to be Treating people is human service and Dr Batra's® is a well-known brand providing the best healthcare in Vaishali, Ghaziabad."
This clinic is located at Shop No. 253, 2nd Floor, Mahagun Metro Mall Plot No. VC3, Sector 3, Vaishali, Ghaziabad, Uttar Pradesh 201010. Dr Batra's® is offering flat 50% off on Laser & HydraFacial Services & Free Consultation. This offer is valid for seven days.
Source: dainikbhaskarup.com
: Language Inputs
This post is sourced from newspapers, magazines and third-party websites. For more information please check NewsDay Express Disclaimer.