Highlights
No one is allowed to travel standing in the metro.
Half the gates of the metro station will remain closed, leaving one seat and sitting
Changed rules for DTC bus, Yellow alert in Delhi
New Delhi
In view of the increasing threat of Omicron, a yellow alert has been declared in Delhi. It has also come into force with immediate effect. This means that now there will be many new restrictions. Daily commuters may have to face a lot of problems as the rules have changed for metro and bus as well.
Although the metro will run as usual, the number of passengers will be limited. According to the new guideline that has been issued, no one will be allowed to travel standing in the metro. Also, even within the metro, only half the people will travel by sitting on the seats i.e. a metro passenger leaving one seat. After this new rule, once again long lines can be seen outside metro stations. It has been said from the metro that the gates of the metro station will also open only halfway.
Mini lockdown in Delhi… gym, cinema hall, school-college all closed, see what will open, what will remain closed
Even in buses, only 50 percent of the passengers will be able to travel. No one will be allowed to travel standing. At the same time, 11 people will be allowed to travel in RTV. Two rides in autos, e-rickshaws, taxi-cabs, two rides in Gramin Sewa, Phatfat Sewa, maxi cabs to accommodate 5 people.

'Yellow Alert' of Corona-Omicron danger in Delhi: Schools, malls, gyms… what's open, what's closed, see full list here
Night curfew has already been implemented in the capital Delhi and now a yellow alert has been declared in Delhi amid increasing cases of corona. Delhi Chief Minister Arvind Kejriwal announced this on Tuesday.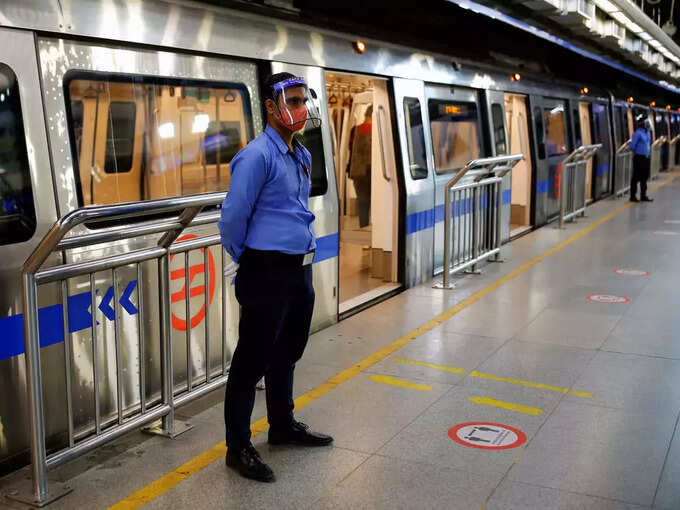 .