Motihari, April 28 (Hindustan Times). Armed dacoits of the Kachha Baniyaan gang continue to wreak havoc in the block area bordering Nepal. In the last five-six days, the members of this gang carried out five major dacoity incidents. Property worth crores of people has been looted. This incident has given sleepless nights to the police administration.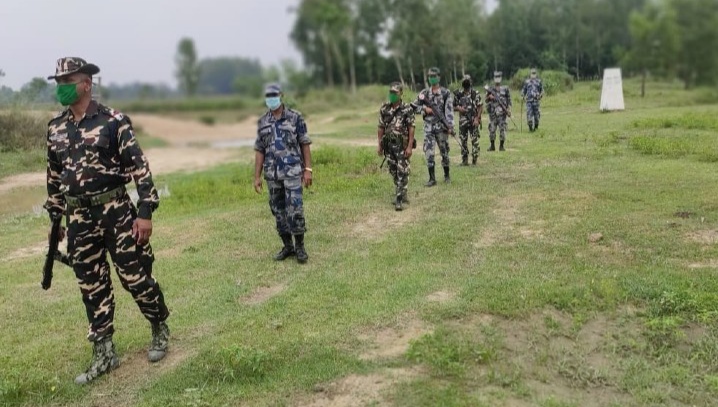 SP Kantesh Kumar Mishra has said to end the suspension of the police officers who were suspended last days for the inauguration of the incident and handing over them the responsibility of anti-robbery squad, to speed up the action.
It is common discussion among the people that what is the role of SSB deployed in the security of the border. On one hand SSB is in the security of the border, yet not one or two but 50-60 dacoits armed with bombs and other deadly weapons are involved in the incident. How are Indians crossing the border by doing this. Is there laxity in patrolling by SSB at Indo-Nepal border at night? Is there lack of co-ordination between SSB and Police? Many such questions are being heard and it is natural to say that because, the robbery incident which has taken place so far, is located just a short distance from the Nepal border and SSB camps are also there at these places.
It is worth mentioning that all the incidents that have happened till now are being seen in the same way. This gang is also bringing powerful bombs with them. Along with this, their information system is also very strong. Looking at the timing of the incident and crossing the border, it can be said that some liners of this gang are also in Indian territory. exists. Two such liners have been arrested by the police while crossing the border yesterday i.e. on Thursday.
After these incidents the media team visited the border area. In which it was seen in many SSB camps and police station areas that a large number of Nepali number vehicles are moving in the border area. People are easily coming through the open border without security check. It is natural for anti-national elements to be active on the border along with drugs.
Source: dainikbhaskarup.com
: Language Inputs
This post is sourced from newspapers, magazines and third-party websites. For more information please check NewsDay Express Disclaimer.