Highlights
Currently, 15-18 year olds will get Covaxin in India.
Registration will start on the Kovin portal from January 1
Pfizer's vaccine is 100% effective on 12 to 15-year-olds
New Delhi
A new chapter will be added in the fight against Corona in the new year. Vaccination of 15 to 18 year old children is about to start in the country. For this, registration on the 'Covin' portal will start from January 1. Preparations are on to start anti-Covid-19 vaccination of children from January 3. According to the new guidelines of the Union Health Ministry, the vaccine option for adolescents will be only Covaxin. All those children will come under its purview, who were born in the year 2007 or earlier.
At present, the vaccine option for children in their country is limited to 'Covaxin', but this may increase further. Let us know which are the major vaccines available in the world for children and how effective they are.
Vaccine registration for children of 15 to 18 years will start from January 1, read here how registration will be done
firepower of covaxin
Bharat Biotech's Covaxin is approved for children in the age group of 12 to 18 years. Covaxin has been found to be as effective in children as it is in adults. It has been found to be 77.8% effective in the third phase clinical trial. After this it was approved for children in the country.
Pfizer's Children's Vaccine
Pfizer-BioNTech's Covid vaccine has been approved for children aged 12 to 15 in the US. Two doses of it will be administered at an interval of three weeks. Pfizer claims that it is 100% effective against Covid-19 in children aged 12 to 15 years. Pfizer-BioNTech's Comirnaty vaccine is approved in the US for children over 16 years of age and has been found to be 96% effective. Children in Canada are also getting the Pfizer vaccine.

Vaccine from January 3, registration from January 1: Do not worry, this is the complete guide to corona vaccine for your children
Pfizer has conducted trials on children over the age of five. In this, the vaccine has been found to be 90.7 percent effective in providing protection against corona.
Zydus Cadila Vaccine
Zydus Cadila's corona vaccine has also been made in the country for children above 12 years of age. This is the world's first vaccine based on DNA. In a trial conducted on 12+ children, it has been found to be 66.6 percent effective. Soon it may also start to be applied to children.

Molnupiravir News: Corona's drug Molnupiravir has been approved for emergency use, know who will get it and how
modern is also
Moderna has also made a corona vaccine for 12-17 year olds and it has been found to be 100 percent effective in the trial. Moderna's trial has also been excellent for children aged 6 to 11 years.
Serum Institute of Pune is also making vaccines for children. This vaccine will be administered to children above 3 years of age. Serum's Kovax is currently in the trial phase. It has shown great results in three year olds.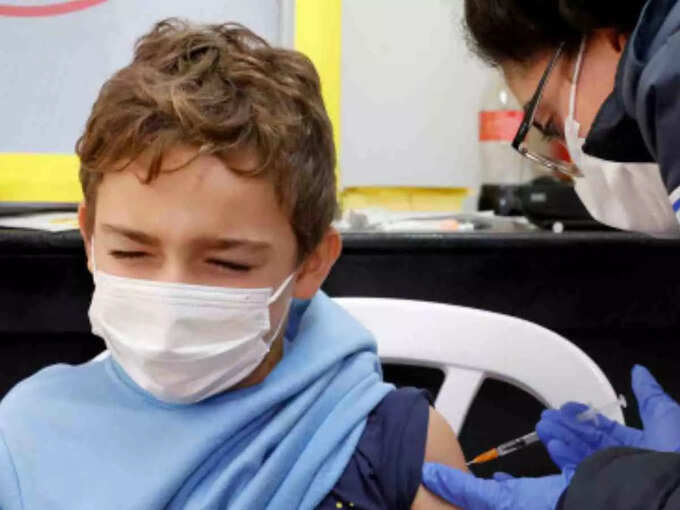 .