CM Yogi worshiped Baba Mahakal in accordance with rituals
Chief Minister Yogi did cow service in Bhartrihari cave, fed jaggery and gram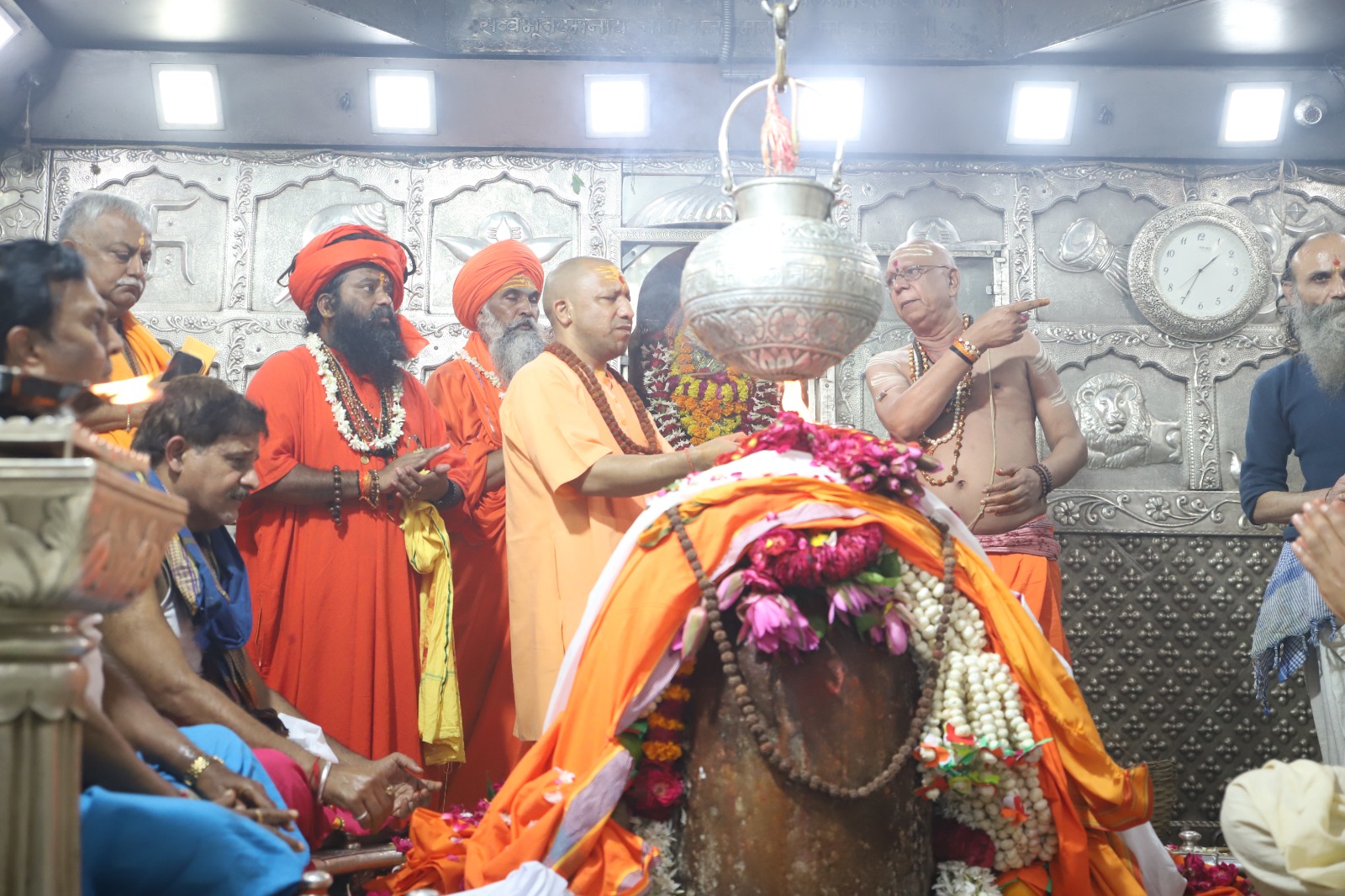 13 September, Ujjain/Indore/Lucknow. Chief Minister Yogi Adityanath reached Indore, the financial capital of Madhya Pradesh, on Wednesday, where he participated in various programs. CM Yogi started his one-day tour with the darshan of Baba Mahakal. He reached Mahakal Lok by helicopter from Indore airport and wrote on social media – "Jai Mahakal". He worshiped Baba Mahakal at Shri Mahakaleshwar Temple and wished for the good health and prosperity of the people of Uttar Pradesh.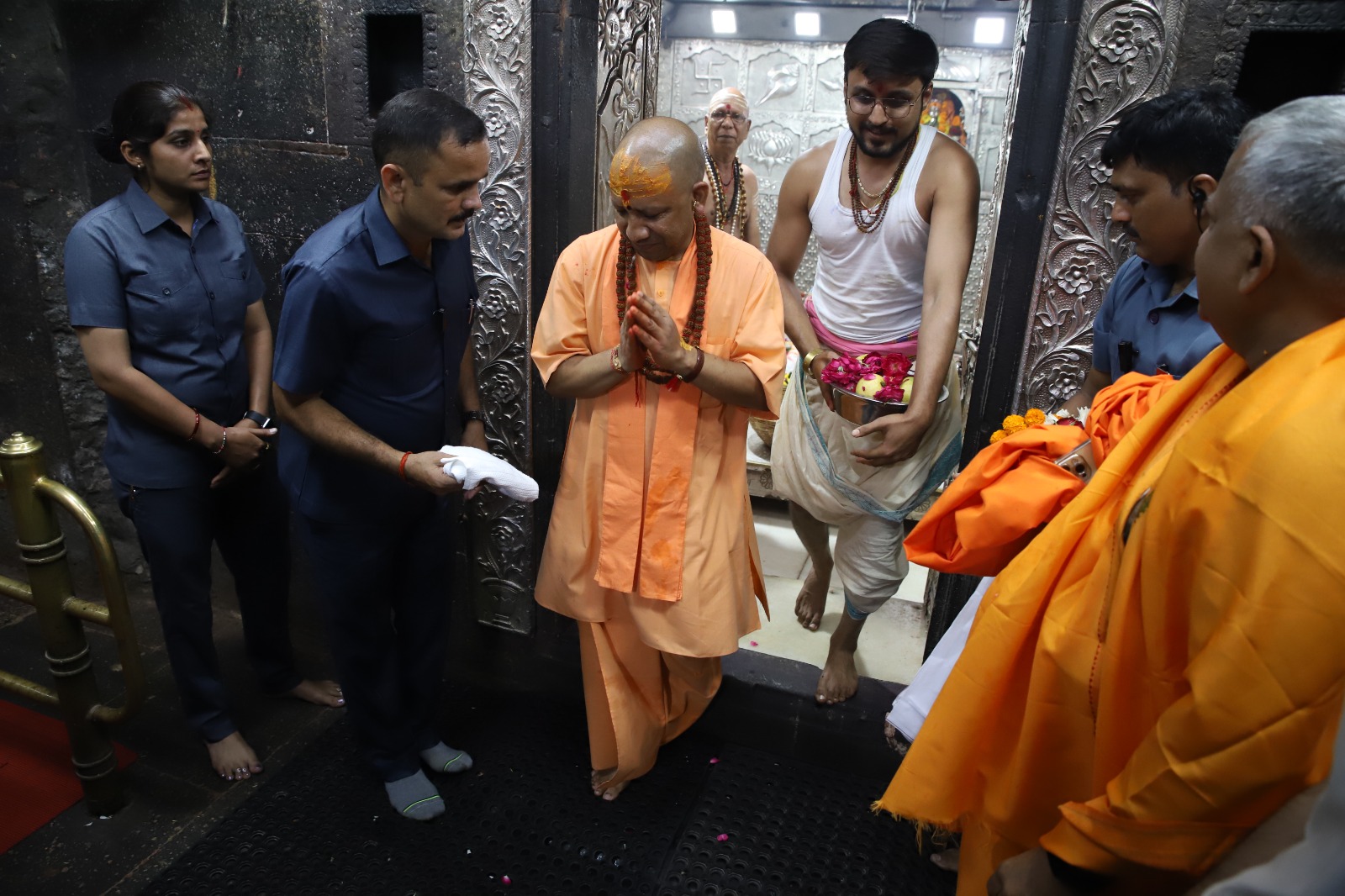 CM Yogi anointed Mahakal with cow's milk, ghee, curd, honey, sugar and fruit juice. Panchamrit was worshiped by offering Rudraksh garland, Bilva leaves, Makhana garland, saffron, sandalwood and perfume. During the worship of Mahakaleshwar, Umesh Nath Maharaj of Valmiki Dham, Higher Education Minister Mohan Yadav, MLA Paras Jain were also present with him. Priests Rupam Guru and Navneet Guru conducted the puja.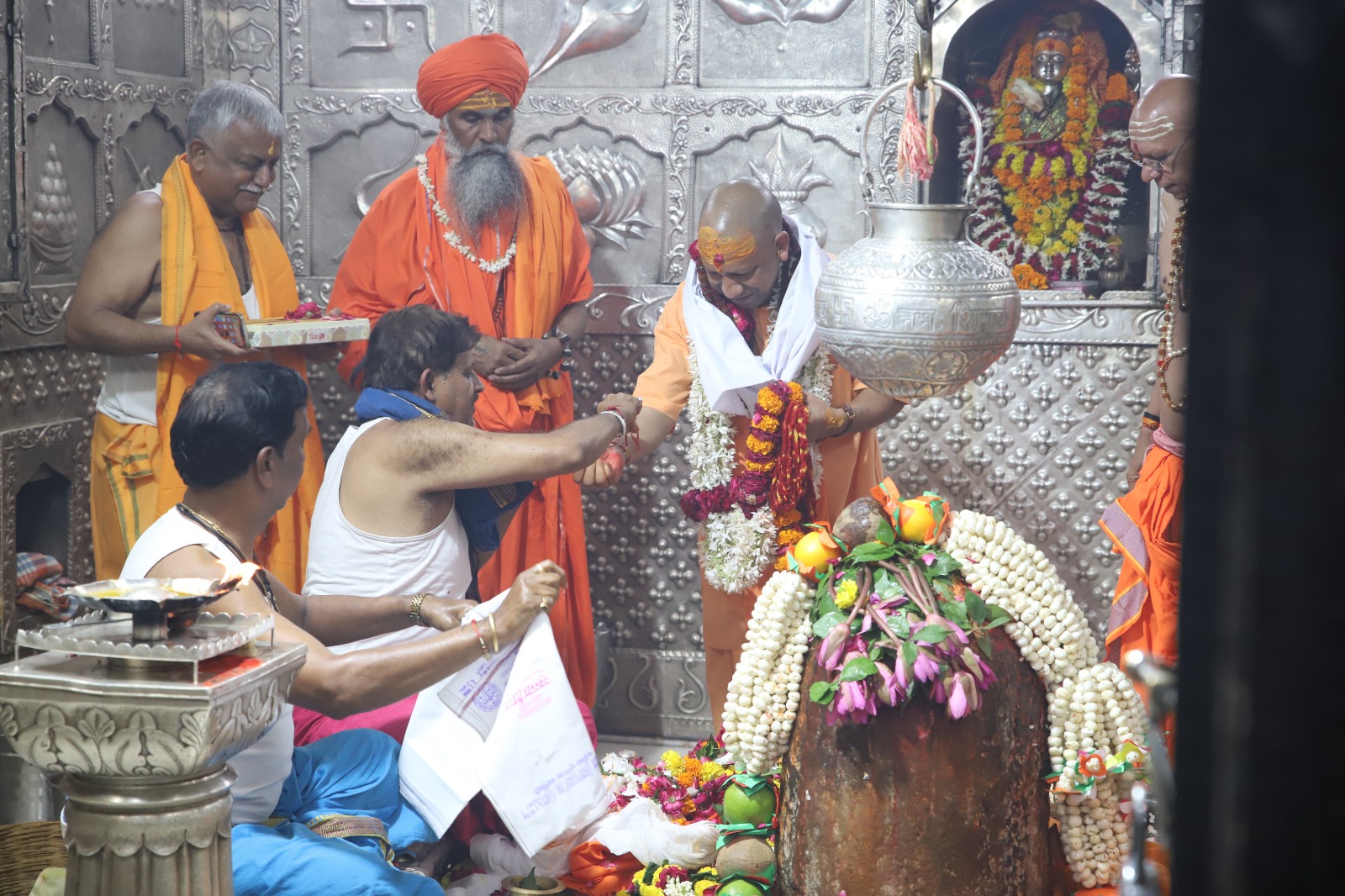 After this, CM Yogi went to Bhartrihari Cave, where as per tradition, CM Yogi was welcomed with garlands of Rudraksha and pearls amidst the chanting of 101 Batukas. He was also presented with a brass trident. There he visited the penance place of Guru Gorakhnath, King Bhartrihari and Gopichand Maharaj. Apart from this, he also served the mother cow present in Bhartrihari cave cowshed by feeding her jaggery and gram.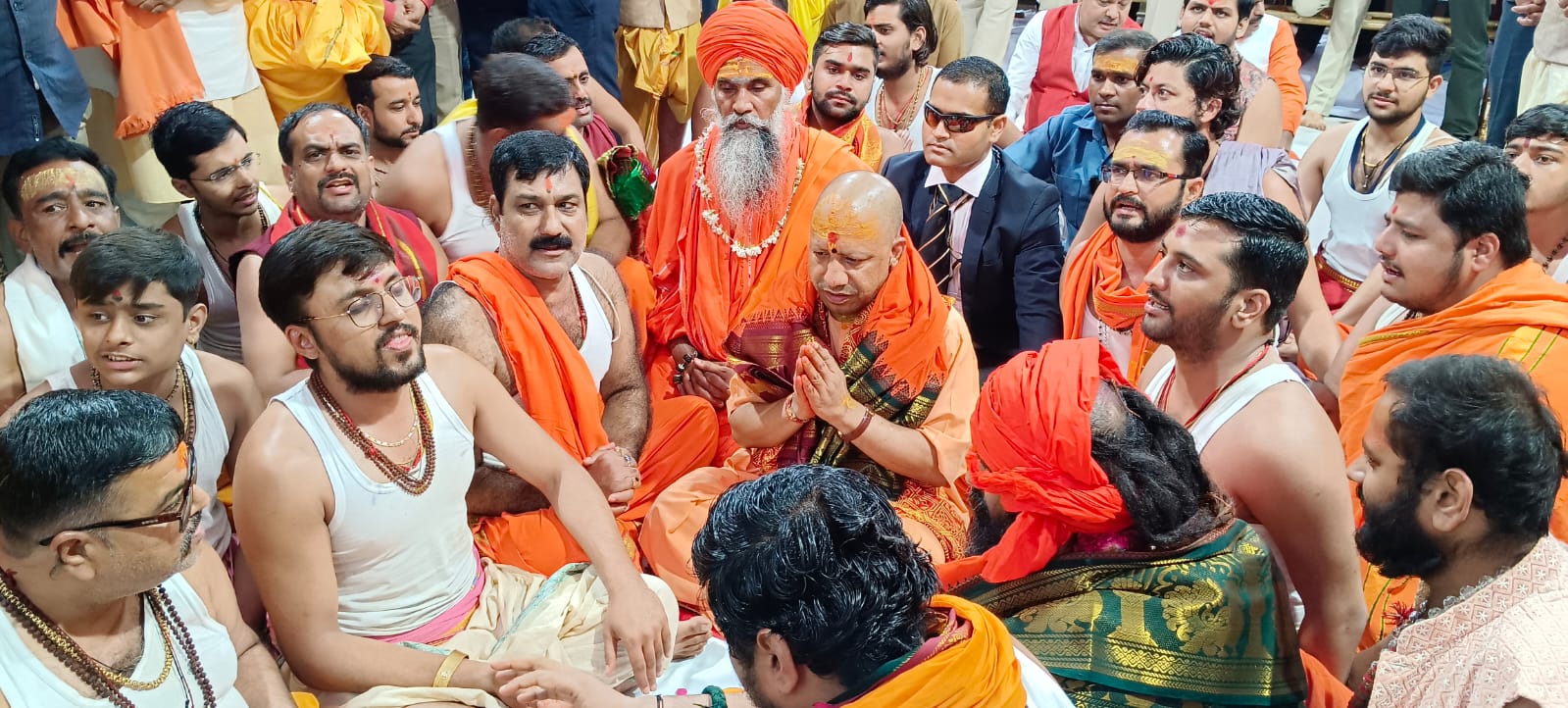 Let us tell you that King Bhrithari has a deep connection with Gorakhnath. It was because of Shri Guru Gorakhnath that King Bhrithari left his kingdom and took retirement and lived his life as a yogi. Along with this, Yogi Adityanath is also the manager of this cave. After this, CM Yogi reached Indore, where he inaugurated the 40 feet high flag pole in Shrinath temple.
Source: dainikbhaskarup.com
: Language Inputs
This post is sourced from newspapers, magazines and third-party websites. For more information please check NewsDay Express Disclaimer.