Durg/Raipur
The Congress has performed strongly in the Chhattisgarh Municipal Elections (Chhattisgarh Ngar Nigam Results). The party has registered strong victories in many areas. However, BJP has also done the job of saving the nose with a big victory in the Nagar Panchayat Jamul (Jamul Nagar Palika Results). Elections were held on 20 wards in Jamul Nagar Panchayat of Durg district. In which BJP captured 10 wards. Congress has won 6, Independent candidates 3 and Janata Jogi Congress has won one.
Congress occupied 6 wards, 3 independents, one seat in JCC's account

With these figures, the picture of 20 wards of Jamul Nagar Panchayat has become completely clear. It is clear from the results that here BJP has won a big victory with 10 seats. Durg district which is the home district of the Chief Minister. Along with this, it is the home district of Home Minister Ramdas Sahu himself. The responsibility of this Nagar Panchayat was entrusted to PHE Minister Guru Rudra Kumar in the Congress government.
Raigarh Nagar Nigam Results: Congress waved in Raigarh, captured 12 wards of Sarangarh, BJP got 3 seats
BJP gave tickets to 10 and Congress to 8 women candidates
On the other hand, the reputation of BJP in-charge Labhchand Bapna was at stake. By winning 10 seats in Jamul Nagar Panchayat, BJP has tried to control its situation a bit. Here BJP had fielded women candidates on 10 wards. At the same time, Congress had played bets on 8 women candidates out of 20. In which 14 women candidates have won. Jamul Nagar Panchayat is divided into two parts, first urban and second rural.

Birgaon Nagar Nigam Result: Congress leads in 19 wards in Birgaon Municipal Corporation, know the condition of BJP
Have a look at the candidates who won in Jamul Nagar Panchayat
BJP – 10
Congress – 5
Independents – 4
JCCJ – 1
Chhattisgarh News: TS Singhdev is also going to Mamta Banerjee's party? listen to his answer
Names of winning candidates
Ward 1- Sahiba Karim Khan (Congress)
Ward 2- Lallan Thakur (BJP)
Ward 3- Rekharam Banchor (BJP)
Ward 4- Sarojini Chandrakar (Congress)
Ward 5- Deepak Gupta (BJP)
Ward 6- Sanjay Deshlahare (Congress)
Ward 7- Ashwani Sahu (Independent)
Ward 8- Nisha Chennewar (Independent)
Ward 9- Seema Yadav (BJP)
Ward 10- Rampyari Verma (BJP)
Ward 11- Ishwari Thakur (BJP)
Ward 12- Sunita Chennewar (Congress)
Ward 13- Kavita Bishwawal (BJP)
Ward 14- Ramdulari Sahu (Congress)
Ward 15- K. Raju (Independent)
Ward 16- Chumman Verma (Independent)
Ward 17- Durga Vaishnav (Jogi Congress)
Ward 18- Tileshwar Devangan (BJP)
Ward 19- Ahilya Verma (BJP)
Ward 20- Shanti Tandon (BJP)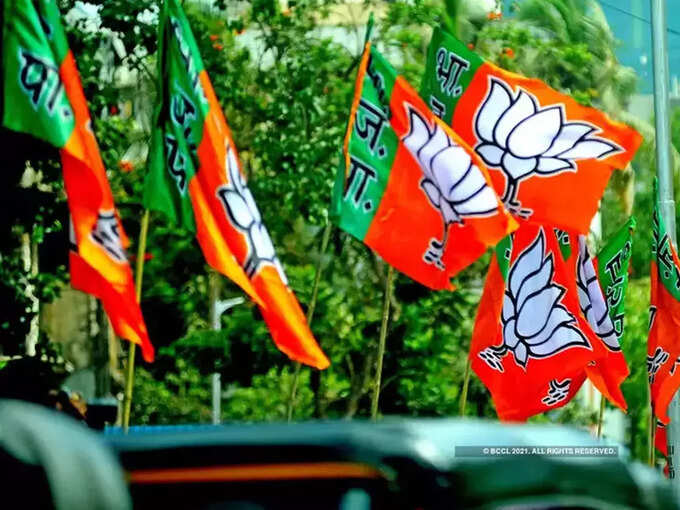 .