New Delhi

The number of daily cases of Covid-19 in the metropolis has increased due to the emergence of a new variant of Corona in the capital, Omicron. In view of this, the BJP on Monday asked the Delhi government to prepare a roadmap to stop it. At the same time, the BJP called upon the AAP government to shut down all educational institutions.
Schools up to class 5 were closed earlier this month due to deteriorating air quality. It was opened on Monday after the Air Quality Index (AQI) in Delhi changed from 'severe' to 'very poor'. Classes for students of class 6 and above began on December 18.

Corona Vaccine For Kids: Which vaccine will your children get? Know which vaccines India has approved
Delhi BJP President Adesh Gupta said on Twitter, 'Corona cases are increasing in Delhi for the last few days. We demand the Delhi government to close all educational institutions keeping in mind the health of the children. I demand from Delhi government to convene an all-party meeting and share the roadmap to save Delhi from Covid.

'Decision unscientific', why did AIIMS expert raise questions on corona vaccination of children?
To curb the rising cases, the Arvind Kejriwal-led government has imposed a curfew from 11 pm to 5 am from Monday. Corona cases are increasing rapidly again in the national capital. On Monday, there was a big jump in the cases of corona in the capital. In the last 24 hours, 331 new cases were reported. The positivity rate was recorded at 0.68 percent. 290 fresh Covid cases were reported on Sunday, the highest single-day number of cases since June 10. According to Delhi's health department, the city recorded 305 Covid cases in a single day on June 10.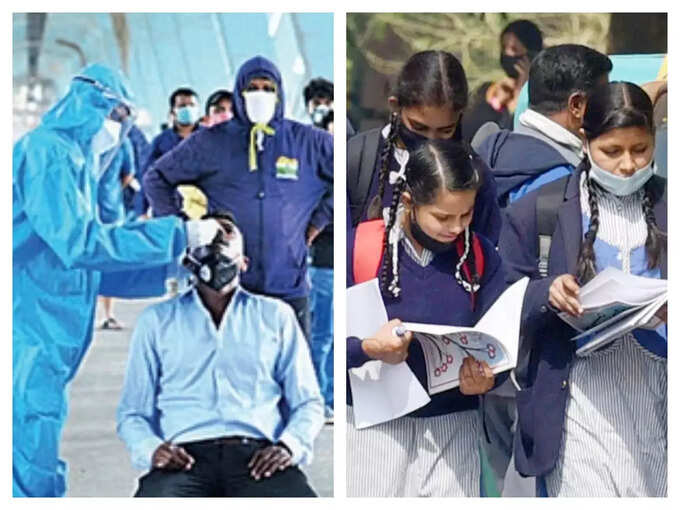 .