New Delhi
Defection continues ahead of Punjab Assembly elections. Two Congress MLAs from Punjab joined BJP on Tuesday. It also features Fateh Singh, brother of a Congress leader Pratap Singh Bajwa. Former cricketer Dinesh Mogia also joined BJP and BJP expressed hope that Mogia's joining BJP will increase the trend of youth towards BJP. In its Delhi headquarters, BJP made 16 people from Punjab, including these three, members of BJP.
Fateh Singh Bajwa, brother of Congress leader Pratap Singh Bajwa is the MLA from Kadian. It is believed that Pratap Singh Bajwa himself is eager to contest from this seat. On asking Fateh Singh whether it would be Bajwa vs Bajwa now, he said that I will definitely contest the elections but it will be decided by the party from where to fight. Congress MLA Balwinder Singh Laddi also joined BJP. He is the MLA from Hargobindpur. Along with them 16 people including former cricketer Dinesh Mogia, Shiromani Akali Dal leader and three-time MLA Gurtej Singh Gudhiana, Rajdev Singh Khalsa, MP from Sangrur seat, 9th Lok Sabha joined BJP.
UP Chunav: So who is Piyush Jain? Modi and Shah are saying of SP and Akhilesh is saying of BJP
'BJP dominance is increasing in Punjab.
BJP's Punjab election in-charge Gajendra Singh Shekhawat said that the dominance of BJP is increasing in Punjab and there is panic among all the opposition parties. There is a stampede between Akali Dal, Congress, you all. He said that Fateh Singh Bajwa comes from the family of martyrs and Fateh Singh is joining BJP after getting upset due to the internal fight within the Congress, the tussle between the government and the leadership. He has expressed confidence in Modi's leadership. Shekhawat said that there is a wave of enthusiasm and confidence in the BJP in Punjab after the withdrawal of agricultural laws.

BJP is no longer a party different from others, Parrikar supporters are being ignored… Goa minister's statement of trouble
'At least 8-10 people are expressing their desire to join BJP'
A BJP leader said that every day at least 8-10 people are expressing their desire to join BJP. Most of them are from Congress and there are people from other parties as well. He said that whenever anyone has expressed his desire to join BJP, opinion is also taken from the state organization and the state team talks at the district level. Then one is included in the party only after talking at the central level and state level. According to the BJP leader, there are many people who are going to join BJP and some of them are also MLAs.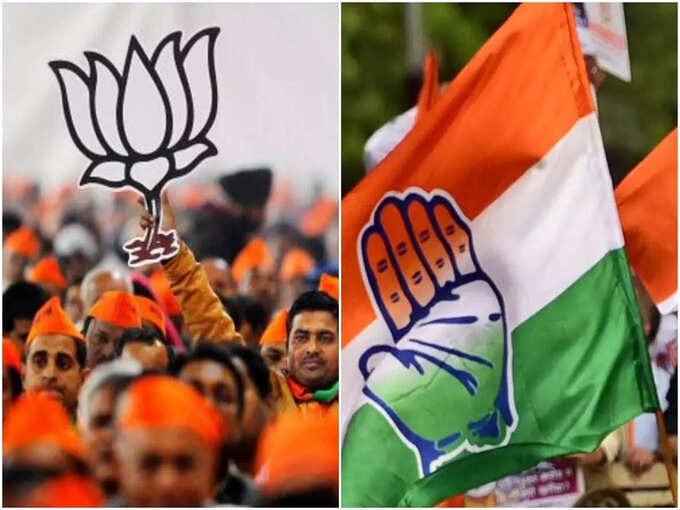 .